4 Things to Know about The Personal History of David Copperfield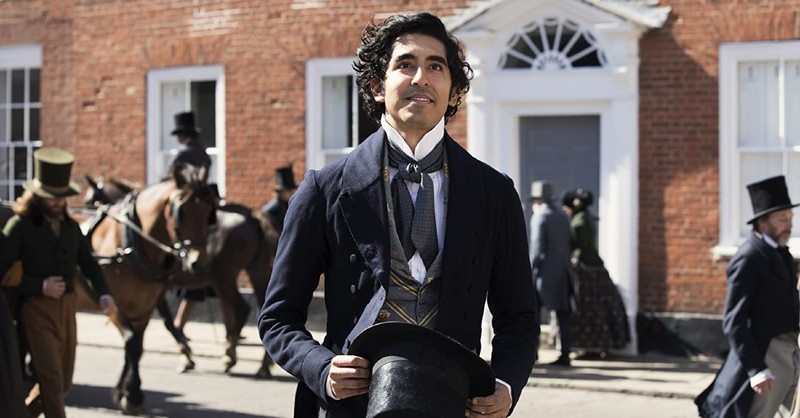 David Copperfield is a happy and creative young boy who is also odd and anxious -- a little too odd and anxious for his new stepfather, a stern and impatient man in 1800s Britain who believes children should learn quickly and quietly, without complaining. 
That latter requirement leads to trouble when David talks back and then bites his stepfather, who whips David and then sends him off to a boarding school. 
David becomes -- in the words of the school's headmaster -- "the famous biting boy."
He's now living in a strange, cruel city with little guidance and without the loving mother who never wanted him to leave.
Can David get his life back on track before he leaves adulthood? Or will he end up destitute, like so many other children in London's streets? 
The new movie The Personal History of David Copperfield (PG), based on the Charles Dickens' novel, tells the story of the famous character who overcomes obstacles and poverty to gain wealth -- and then loses it all, only to finally find his place in life. 
It stars Dev Patel (Lion, Slumdog Millionaire) as Copperfield, Hugh Laurie (Stuart Little) as Mr. Dick and Tilda Swinton (The Chronicles of Narnia series) as Betsey Trotwood. 
Here are four things you should know: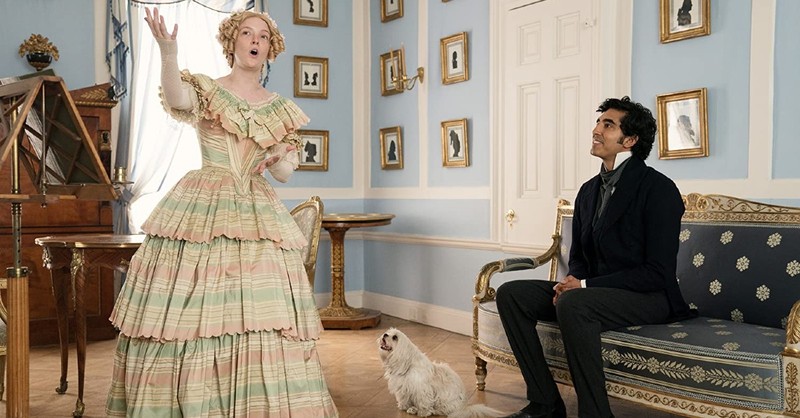 It's Dickens' Semi-Autobiography
Charles Dickens had already written Oliver Twist and A Christmas Carol when, in 1850, he published as a book The Personal History of David Copperfield, which included experiences from his life interspersed with fictional characters and moments. In many ways, Dickens is Copperfield. Both experienced life without a biological father. Both lived in poverty and worked, as children, in a factory. Both felt abandoned by the adults in their lives. Both experienced multiple hardships, went to school and worked in a law office. And both became writers.
Dickens called Copperfield his "favourite child.'
It's Entertaining if You Know What to Expect
To enjoy the film, you might want to brush up on your knowledge of the book first -- or at least know the general outline. (I watched it with my middle-school-aged son, who didn't know the story and called it "one of the dumbest movies" he's ever seen.) The Personal History of David Copperfield is not a typical drama with a simple plot. At times, it's even disjointed and confusing -- unless, of course, you know the story and can fill in the blanks.
It's rightly categorized as a "drama comedy," with most characters seemingly borrowed from a Monty Python or Mr. Bean skit. One character (Mr. Dick) flies a kite attached to his personally hand-written quotes from Charles I. Another character (Mr. Creakle) is so soft-spoken that he hires an attendant to repeat his words in a shouted voice. Still another (Dora) prefers to communicate with the world through her small dog. Of course, all those characters were originally in Dickens' book.
Director/writer Armando Iannucci has plenty of experience with comedy, having written for Veep (TV-MA) and several other popular titles. (Don't worry: The Personal History of David Copperfield stays in the family-friendly realm.)
If you expect things to be absurd and quirky, you'll likely enjoy it.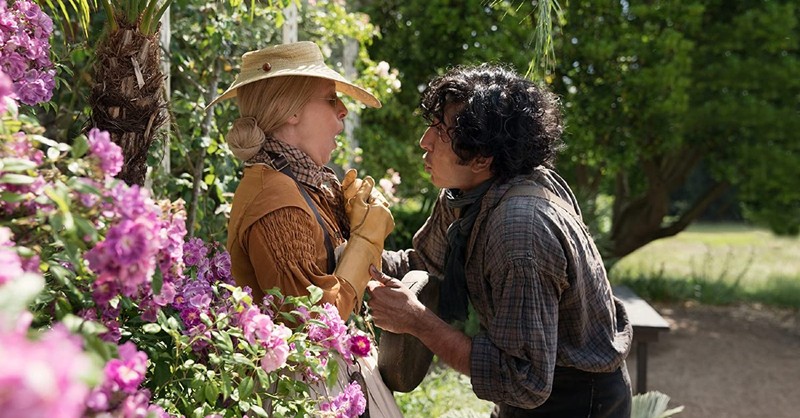 It's a Modern Tale… Set in the 1800s
Unlike many movies and series set in the 19th century, The Personal History of David Copperfield features a diverse cast. Its lead actor, Dev Patel, is of Indian descent. Several other characters, including the mother of James Steerforth, are black. Iannucci, the director, said he wanted a diverse cast to better convey the story's message to a modern audience.
"I just wanted to cast the best people," he told The Hollywood Reporter. "... I wanted the audience to feel that you're watching people living in their present day, and therefore we wanted to avoid all the mannerisms of how people behave when they put costumes and bonnets and big white dresses on -- and the stiffness of that."
It Has Messages for Christians
At its core, the movie is about a child with anxiety problems who overcomes multiple obstacles to become someone important -- and then loses it all. It's a rags-to-riches-and-back-to-rags story, with a happy ending. It has lessons about poverty, the class system, bullying, mental illness, and the importance of fathers and family.
It also has Christian themes. Copperfield seeks a second chance in life, constantly afraid his friends will learn he was a troubled orphan. The movie doesn't feature the redemptive message of Les Miserables, although it hints at the yearning each individual has for grace and mercy in this life. The film -- set in a society where poor people roamed the streets -- also encourages us to care for the downtrodden. "You can't take something from someone who has nothing," Copperfield says during one moment of indignation.
The Personal History of David Copperfield is a family-friendly film with no coarse language (minus a "my L-rd"), no sexuality (although we do see a woman screaming while giving birth), and minimal violence (we see a couple of fights, and we hear Copperfield's step-father beat him). This is a classic that Hollywood didn't ruin.
Dickens' fans likely will enjoy it.
The Personal History Of David Copperfield is rated PG for thematic material and brief violence.
Entertainment rating: 3 out of 5 stars. Family-friendly rating: 4 out of 5 stars.
---