4 Things You Should Know about Instant Family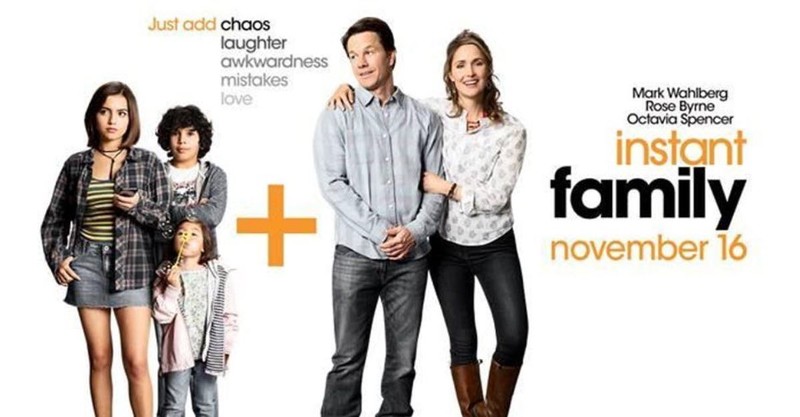 Pete and Ellie are a work-oriented childless couple who likely won't ever have kids. At least, that's how it appears.
They spend their time renovating old houses and selling them for a profit -- a profession that has netted them plenty of cash even if it does require lots of work. Still, they wonder if they're making a mistake by choosing an empty nest.
Then things begin to change. Ellie visits a foster care website and grows heartbroken by the pictures of kids needing a loving home. Pete does the same. Pretty soon, they're attending an orientation for prospective parents, learning about the ins and outs of the foster care system and trying to decide if they want to take the plunge.
The movie Instant Family (PG-13) opens this weekend, telling the story of a couple who brings three foster care siblings into their home -- a teenage girl and two younger children -- and then must decide if they want to make the arrangement permanent.
Here are four things you should know about the film:
Photo Courtesy: Paramount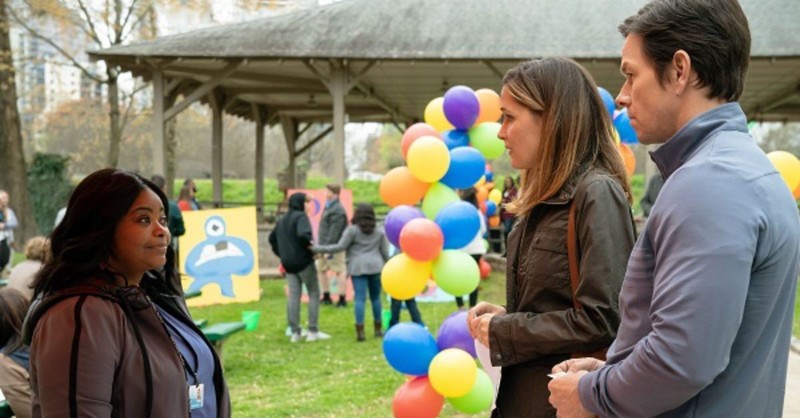 1. It was inspired by true events.
Writer/director Sean Anders and his wife were childless several years ago when they began discussing whether to have kids. Anders then made a joke that changed their lives. "I said, 'I'm going to be one of those old dads, so why don't we just adopt a five-year-old? It'll be like I got crackin five years ago.'" His wife, though, took the idea seriously and began researching foster care. That led them to a foster care orientation and eventually to adopting three siblings ages 6 years, 3 years and 18 months. "We were like the characters in the movie and went from zero to three kids in a heartbeat," Anders told Crosswalk.
Photo courtesy: Paramount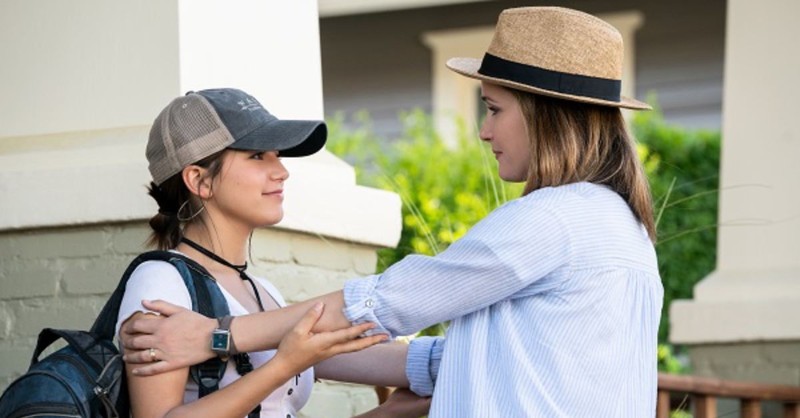 2. It gives a balanced view of adoption.
Anders didn't want to sugarcoat the challenges of adopting through foster care. The family has the typical stressful experiences -- the young girl screams when she doesn't get her way, and the teen girl threatens to run away -- but also a few unique ones common to foster families. The story, though, is couched in joy and laughter. Anders believed a comedy, and not a drama, would tell the story best. "A lot of times dramas are pretty gritty and gut-wrenching and they kind of send people away with the same sort of feelings of fear and trepidation and pity that they tend to have when they think about kids in foster care," Anders told Crosswalk. "I wanted to make a movie that doesn't shy away from the realities of it but gets into more of the laughter and the joy and the love that my own family experiences."
Photo courtesy: Paramount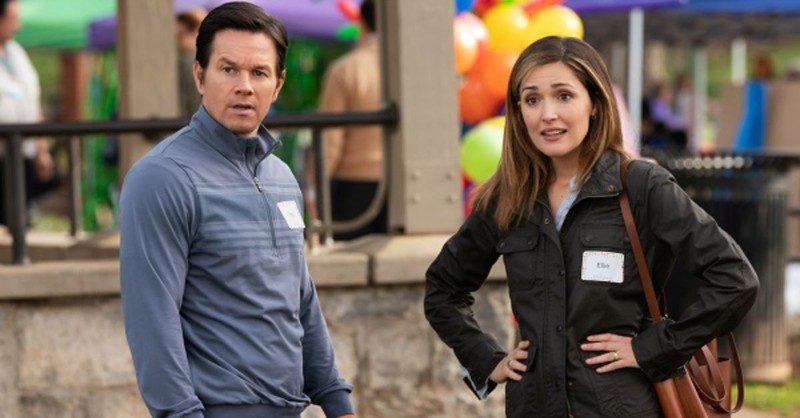 3. It stars big-name talent.
Mark Wahlberg (Deepwater Horizon) plays Pete, while Rose Byrne (Peter Rabbit) plays the mom, Ellie. "Mark got him the script and jumped right in. He's a family man and he's met a lot of [foster] kids in care over the years and at different events. Once you have Mark Wahlberg, that's a game-changer," Anders said. Byrne had to be talked into taking the role. "Rose had some trepidation because of the idea of it being a comedy on the topic of foster care. She and I got on the phone and talked for about an hour, and she asked all the right questions. Apparently, I convinced her because she signed onto the movie." Octavia Spencer (The Help) and Tig Notaro (Dog Days) play the social workers. 
Photo courtesy: Paramount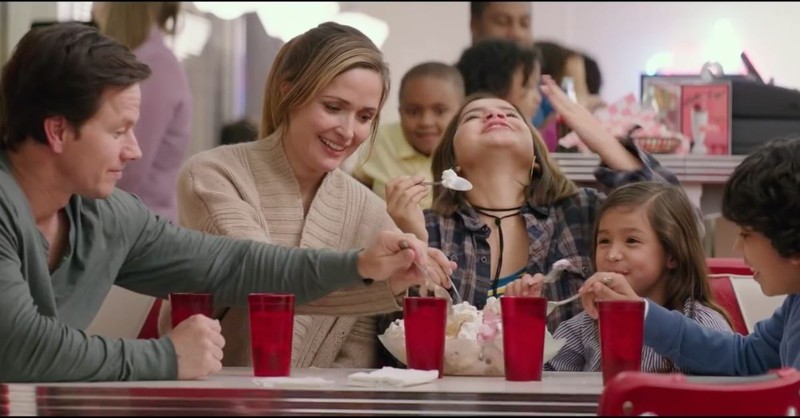 4. It's inspiring … and earns its PG-13 rating.
Instant Family is an emotional roller-coaster, taking you through the multiple hills and valleys of the foster care system. You feel for the foster care parents, the children, and the birth mom. I cried -- and laughed a lot, too. But even though it has a pro-family message at its core, it's not family-friendly in the traditional sense. It contains strong language. It has a gay couple in the plot. (A Christian couple has a central role, too.) Anders told Crosswalk that three types of couples are typically attracted to foster care: infertile couples, same-sex couples and couples motivated by their faith. He hopes the film changes moviegoers' attitudes about foster care -- and that it leads them to adopt. An estimated 500,000 children and youth are in foster care each year. 
"The main reason why we can't seem to put a dent in this problem is that people are afraid," he said. "… But when you actually get into the system and you start meeting these families, yes, you hear difficult stories -- the same way that you hear difficult stories with regular biological families. But you also hear amazing stories of triumph and warmth and love. My hope is that when people come away from the movie, they have a different attitude towards it. And obviously, I'm hoping that some people will be inspired to get involved and foster these kids or adopt these kids." 
Instant Family is rated PG-13 for thematic elements, sexual material, language and some drug references.
Michael Foust is a freelance writer. Visit his blog, MichaelFoust.com
Photo courtesy: Paramount
---