5 Reasons to See The Miracle Season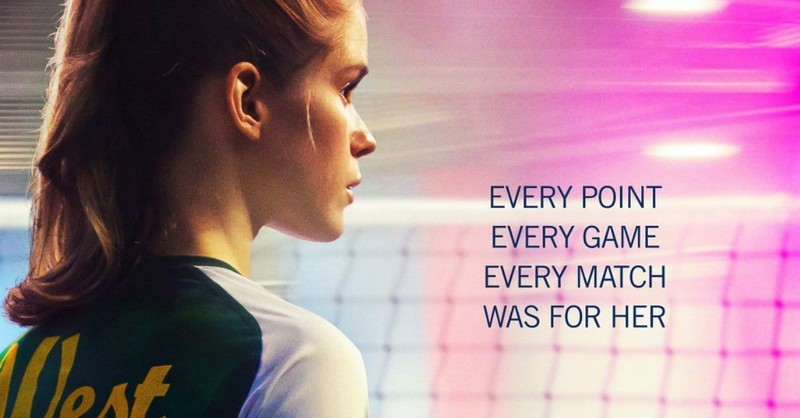 There's no shortage of inspirational sports stories in today's media. Movies where a scrappy underdog team comes up from behind to win the day are probably a dime a dozen by now. Maybe that's why The Miracle Season aims to be something greater than your typical, feel-good sports drama. Based on true events, The Miracle Season chronicles how the West High School girls' volleyball team came together after the tragic death of their star player, Caroline "Line" Found, and went on to become state champions. While there's plenty of action to be seen on the court, the real drama is saved for outside the game, where players are shown grappling with hope, mourning, and doubt in the wake of loss.
For a Christian audience, The Miracle Season represents a promising mixture of spiritual development and athletic excellence. So, does this ambitious new film live up to its potential? Here are just 5 reasons Christians will enjoy The Miracle Season: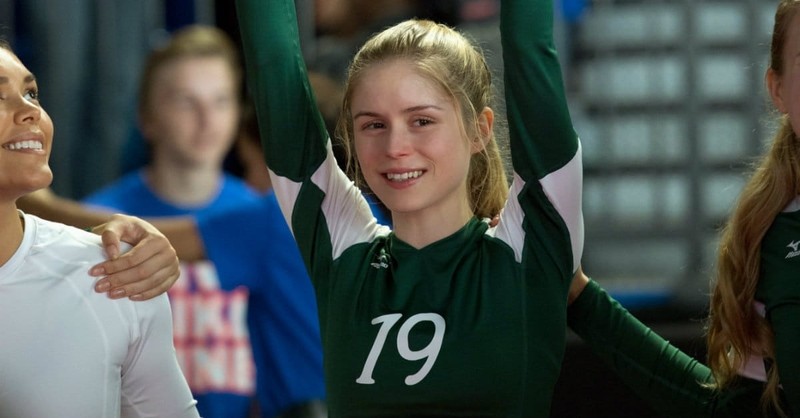 1. It Demonstrates True Leadership
Every great team needs a leader to shepherd them through both the good times and the bad. However, leadership sometimes falls to those unprepared for the burden. In The Miracle Season, viewers witness how several characters are unexpectedly thrust into positions of consequence following the death of a teammate. Coach Bresnahan realizes the students need her to guide them, not just to a state championship, but also through a season of grief. Kelly, the new volleyball captain, must revive her team's passion, not by taking the place of their lost friend, but by discovering her own strengths. Each case demonstrates how courage, love, and self-sacrifice can ignite greatness within our communities. For Christians, it's a valuable lesson we can apply to any ministry.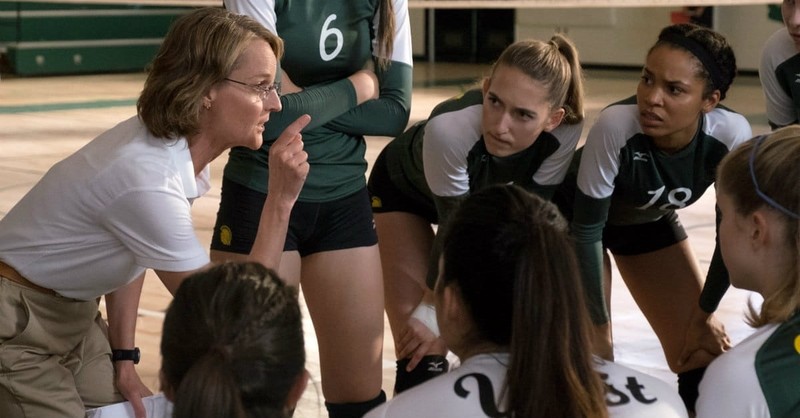 2. It Calls for Strong Mentors
Following the vein of leadership, The Miracle Season also makes an appeal for strong mentors. In the aftermath of Caroline's death, Coach Bresnahan becomes a mentor to young Kelly. Contrary to what some people may think, there is a sharp distinction between leadership and mentorship. A leader can command and inspire, but only a mentor can empathize. In one particularly moving scene, Bresnahan comforts a distraught Kelly in the library, sharing her own feelings of pain and uncertianty. Nevertheless, she firmly insists that Kelly accept her new role as captain, even if the girl can't see her own potential. All believers should take note, if we hope to raise strong Christians, we need to supply good mentors.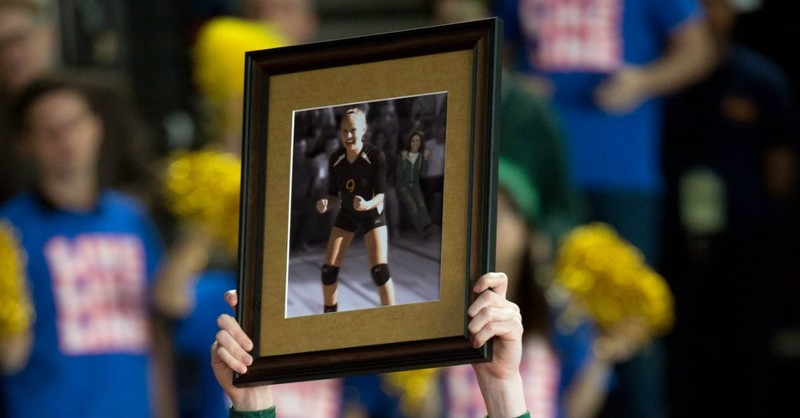 3. It Reveals the Importance of Grief
While The Miracle Season is first and foremost an inspirational comeback story, it's also an examination of human grief. Caroline Found was deeply loved and her death shook the community to its core. Audiences will watch as friends, parents, and neighbors all struggle to cope with the loss of such a special individual. Yet, grief is ultimately what draws the team together and unites them in their memory of Caroline. It is a subtle, but nonetheless touching moral about discovering beauty in the midst of pain. When the road grows dark and you find yourself losing strength, we should not be afraid to lean on one another.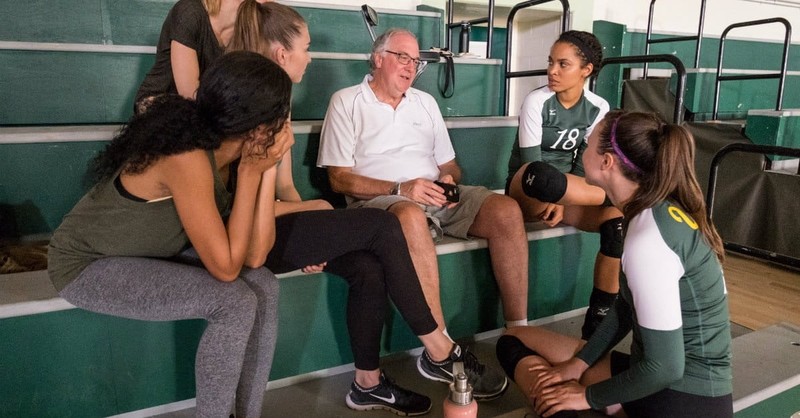 4. It Shows Faith in Times of Struggle
No one felt the loss of Caroline Found more harshly than her father, Erine Found, who proceeded to lose his wife to cancer only a short time later. In the film, Erine is shown to be angry with God. As a devout Christian he could not understand why the Lord had allowed such heartbreak to fall on his family. This process of wrestling with God is an idea all Christians can relate to. Why do bad things happen to good people? If God is in control, why didn't he save Caroline? The Miracle Season offers no easy answers, but it does reveal how faith can lead us through even the fiercest storm. When Ernie finally does return to church, it's to thank God for the blessing of having Caroline as a daughter for sixteen long years.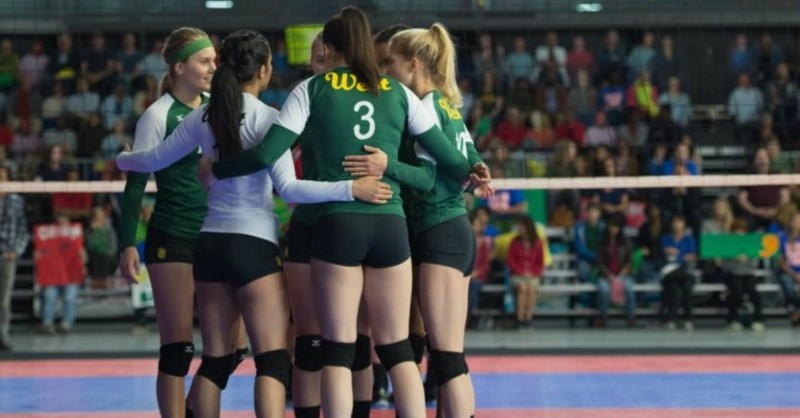 5. It Encourages Us to Love Our Neighbors
Scripture tells us that the greatest commandment is, "Love the Lord your God with all your heart and with all your soul and with all your mind and with all your strength.' The second is this: 'Love your neighbor as yourself.' There is no commandment greater than these." (Mark 12:30-31). If one message resonates throughout The Miracle Season it's the moral to love our neighbors. In the beginning, we see how Caroline brought joy to her community through the care and compassion she demonstrated towards others. After her death, her neighbors are able to rediscover this joy and honor her memory by showing the same love to those around them. During the final game, they even commemorate Caroline by having the audience meet someone new. Christians know that by demonstrating love to a stranger we also demonstrate our love for God. In the end, The Miracle Season helps remind believers that sometimes all God needs us to be is kind.
Be sure to check out The Miracle Season in theaters April 6, 2018
(*All images courtesy of Grace Hill Media)  
---