5 Things to Know about Mary Poppins Returns before You Lay Out Many Tuppence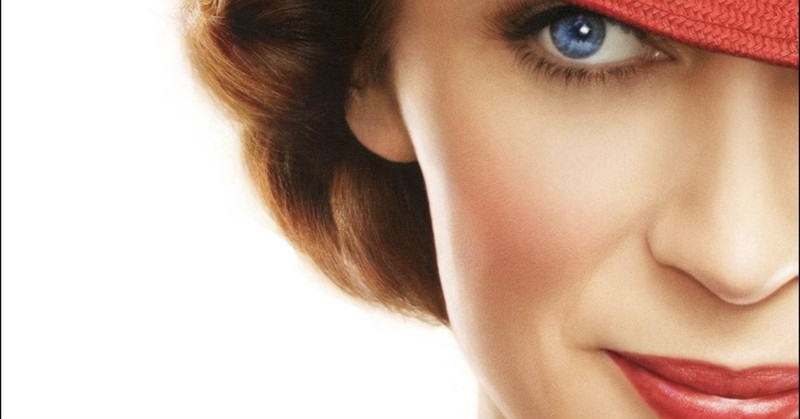 It feels like forever since it was announced that Emily Blunt had landed a dream role as Mary Poppins for Disney's Mary Poppins Returns, a sequel / homage / honorarium to the 1964 classic that was nominated for Best Picture and won Julie Andrews an acting Oscar.
In the five years since the release of Saving Mr. Banks, a very-much recommended movie about the making of Mary Poppins and the conflicts between Walt Disney and Mary's creator P.L. Travers, there has been renewed interest in the tales of the serenely severe nanny.
But now, after a long wait, the movie is here. Let's find out if it's supercalifragilisticexpialidocious or whether your family is better off going and flying a kite. Here are five things you need to know about Mary Poppins Returns: 
 
1. THE SONGS: IT'S NOT THIS YEAR's GREATEST SHOWMAN, BUT NEITHER IS THE MUSIC 'FORGETTABLE'
Forgettable? That's how some critics and moviegoers are describing the soundtrack. And, to be fair, as just a soundtrack, maybe the music is a bit lacking. But with the actors and backgrounds on screen to go with the music, there's a cohesive blend of several forms of entertainment happening all at once.
I personally was hooked from the opening number (Underneath the) Lovely London Sky as we follow Lin-Manuel Miranda's Jack around 1930s London on a bicycle. We slowly learn of Jack's optimism as we grow to see what he sees in a skyline that, at first glance, might seem depressing, industrial, and dark.
And it's that kind of multimedia mixing that occurs throughout numbers like Can You Imagine That?, A Cover is Not the Book, and The Place Where Lost Things Go. These songs may not be stand-alone toe-tappers for the evening commute as much as they are poetic companions to the events happening on screen.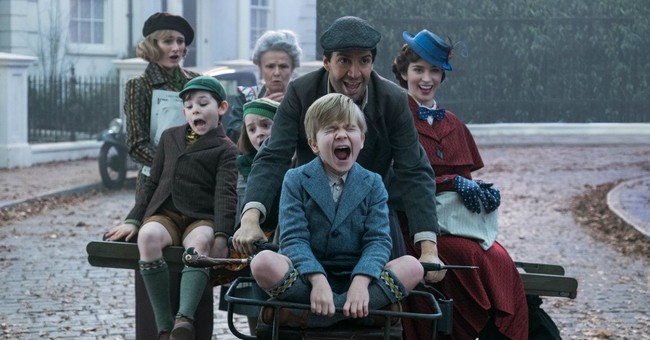 2. THE PLOT - THERE ISN'T ONE (but that's not necessarily a bad thing)
Save the house? We're doing "save the house" here? How many times can "save the house" continue to have meaning? Even the Brady Bunch did "save the house." (Suggested alternate title: Saving Mr. Banks' House).
But then... you didn't come here for the story, did you? You came to hear, to see, and maybe to cry. And perhaps you'll do a little bit of each. I did. But the creativity here is not in the narrative, rather in the way the story is told; the sequence inside a ceramic bowl is especially imaginative.
All you need to know about the story is that it centers around a grown-up Michael Banks (Ben Whishaw) and his sister Jane about 30 years after the events of Mary Poppins. Michael is a recent widower with three children who has had to give up an art career to, of all things, work at Fidelity Fiduciary Bank like his father. Michael and Jane are jaw-agape (again) at seeing Mary Poppins, as adulting has convinced them that all the magical things they remember from that time in their childhood were imagined. There are, of course, financial troubles and a need to remember what's really important. And that's why Mary, of course, has returned to Cherry Tree Lane.
 
3. LIN-MANUEL MIRANDA'S INVOLVEMENT MAKES THE MOVIE
But it's not all it could have been had Miranda written the music and directed the film. Director Rob Marshall and songwriters Marc Shaiman and Scott Wittman are adequate, but one doesn't leave this film without imagining what it might have been in Miranda's hands. His Jack character, a lamplighter who once apprenticed under Bert from the original film, ties the film together and provides a love interest for the still-single Jane Banks. It's arguable that Miranda/Jack overshadows Blunt/Mary here, not just with acting/singing/dancing, but with contributions to the outcome as well.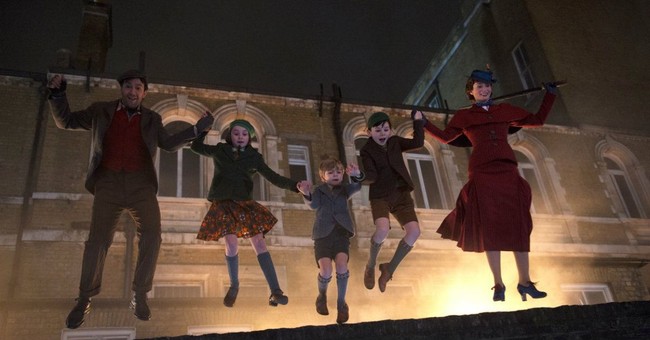 4. IT'S DISNEY, AND IT'S FAMILIAR
I imagine you'll know what I mean when I say this is 100% Disney, and 100% a Mary Poppins movie. To that end, how can it be called anything but a success? The boxes are checked.
What's more, there are other distinct spices in this stew. You'll note the unmistakable flavors of the recent Paddington movies (Ben Whishaw (voice of Paddington), Julie Walters as the housekeeper, and even Cherry Tree Lane is very much like Windsor Gardens where the Brown family lives, friendly neighbors and all). You might take in subtle notes of Christopher Robin, another Disney film from just this year, with a father who has allowed money and work to give him amnesia about the magical companions and lessons of his innocent days. If you enjoyed that film, feel free to consider this the musical version. You may even get a few whiffs of Into the Woods.
And of course there are the nods to 1964. We visit the park, we visit the bank, we float in the air, we disappear into bathtubs and we get a duet between Mary and a cockney companion while visiting a cartoon world. And while Julie Andrews sadly turned down an invitation for a cameo, Dick Van Dyke did not, and his entrance comes at just the right time. Van Dyke is 93 now, and there is a moment near the end of his cameo where the camera lingers on his character briefly, and he seems to nod approvingly as if to suggest now his career is complete. It was probably the most moving moment for me. Emma Thompson's P.L. Travers may have scoffed at Dick being "one of the greats" in Saving Mr. Banks, but here, that line resonated non-ironically in my mind.
And Mary promises to stay with the Banks children, not until the wind changes, but until the door opens (what could that mean?)...
 
5. IT'S INOFFENSIVE, IF UNINSPIRING
The couple minor bawdy references (in songs) to someone in "her birthday suit" and another someone "on the sauce" are likely to go over your children's heads. There are a couple harmless British exclamations and a blooming romance that includes hand-holding. And a scene where three children and an adult all enter the same bathtub. But all are wearing swimming costumes and it's not at all creepy. One character in the film is depicted in the cartoon world as a scheming wolf, who looks a bit scary, but it's nothing even a youngster can't handle.
So it's not likely you'll be carrying away any angst at 21st-century Hollywood for wrecking dear sweet Mary Poppins. But will you carry away anything of value, either, besides maybe a song in your heart? I can't help but feeling Disney and Rob Marshall missed an opportunity here. After all, who needs Mary Poppins more than us, today, right now, divided as we are? What would this movie look like set in 2019 rather than the 1930s? The best lesson in Mary Poppins Returns comes from a trip to the shoppe of Mary's cousin Topsy (Meryl Streep), and that is: when life turns upside down, well, maybe that's just the chance we need to look at things from a very different perspective.
So if that's where you are today - willing to revisit a classic Disney film from a different perspective - then by all means, make Mary Poppins Returns part of your family's holiday plans.
Publication date: December 21, 2018
All images credit: ©Walt Disney Pictures