5 Things You Should Know about The Least of These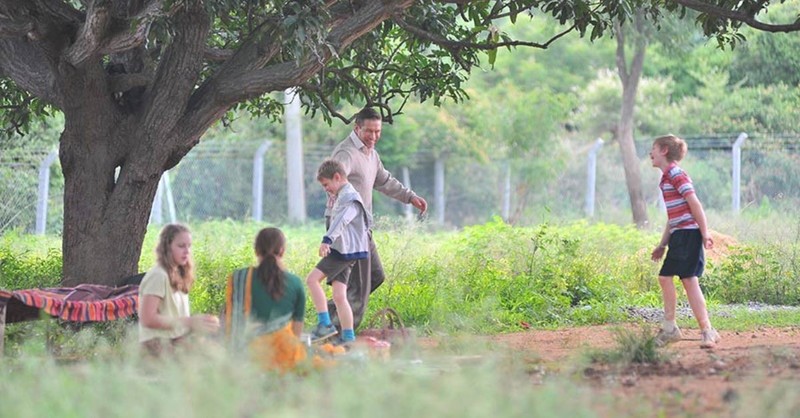 Graham Staines is an Australian missionary who wants to take much-needed medicine and the Gospel to India's lepers -- men and women who are shunned by their families and considered "untouchable" for the rest of their lives.
Some view him as a hero. Others, though, deem him an unwanted outsider.
India is a majority Hindu country where conversions to Christianity are unwelcome and potentially illegal. The citizens are proud of their customs and cultures.
When a journalist gets involved and begins writing stories about Staines, his safety is put in jeopardy.
The faith-based movie The Least of These: The Graham Staines Story (PG-13) opens in theaters Feb. 1.
Here are five things you should know about it:
Warning: spoilers ahead!
Photo courtesy: Skypass Entertainment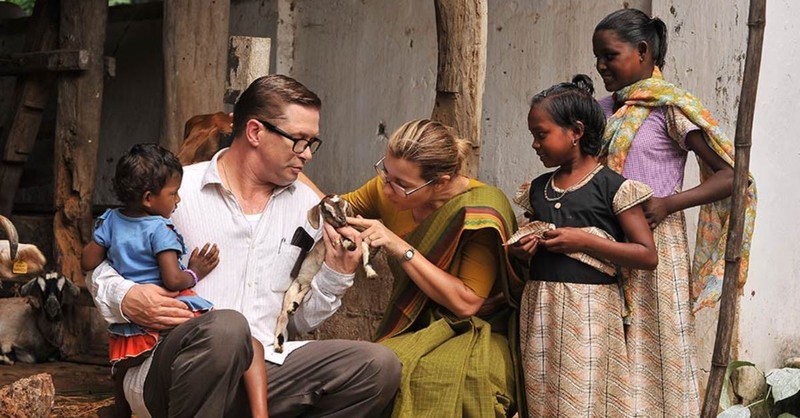 It's Based on a True Story
The real-life Graham Staines was murdered in 1999 by five militant Hindus who doused his vehicle with kerosene and set it ablaze as he was sleeping outside a church in the town of Manoharpur, India, according to a news story at the time. His two young sons died, too. Those who tried to help Staines and his sons were beaten. At the time, India had about 23 million Christians, which equaled about 3 percent of the population. Eighty percent of India was (and still is) Hindu. The movie depicts the murder scene tactfully, showing the van ablaze but cutting away before Staines himself is on fire. 
Staines was accused of forcibly converting Hindu people to Christianity – something he denied. A subsequent investigation cleared his name.
Photo courtesy: Skypass Entertainment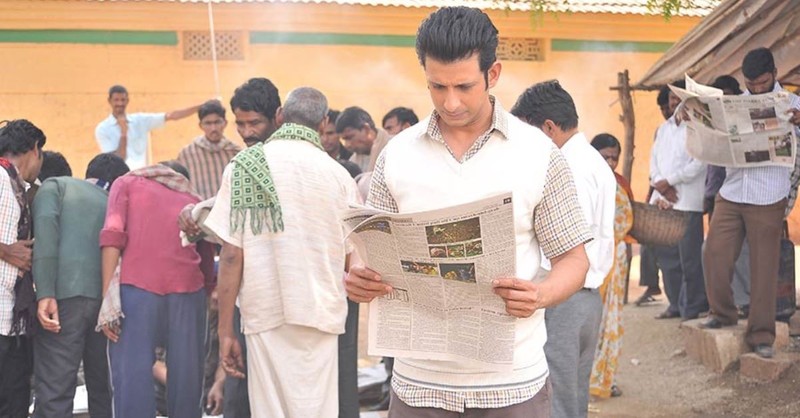 It Spotlights the Persecuted Church
There have been roughly 200 faith-based theatrical films in the modern era, but few have involved stories about international Christians. The Least of These was filmed in India and used mostly Indian actors. It puts the focus on persecuted Christians by spotlighting India's various anti-conversion laws, which ban forced conversions but practically do more than that. The laws say no one can convert someone to another faith "by the use of force or by inducement or by any fraudulent means," according to ADF International, which monitors religious freedom. The laws also require that a notice be sent to a district magistrate prior to a conversation. Many Christians have been arrested and falsely accused of violating the laws. Eight of India's states have some variation of an anti-conversion law.
Photo courtesy: Skypass Entertainment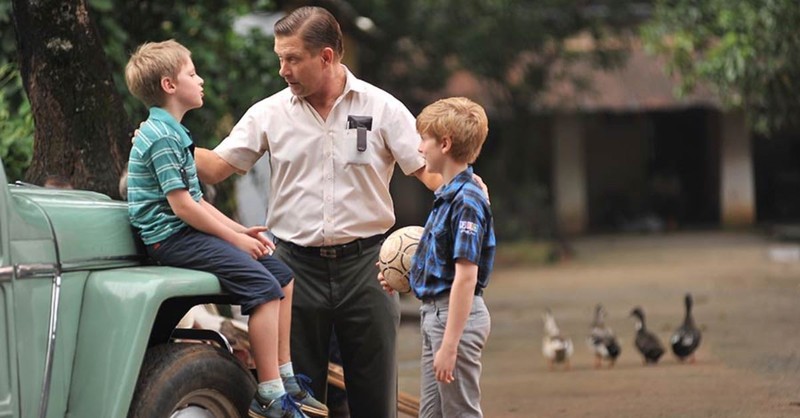 It's Inspiring… and Convicting
Staines (played by Stephen Baldwin) did what no one else would do by bringing hope to India's lepers, who often are cut off from their families and considered dead. Indeed, the movie shows family members conducting a funeral for a leper who is then sent to a leper colony, never to be seen again. Leprosy is treatable and can be cured but carries a stigma due to ignorance and deformity. Most people have an immune system that easily fights it off. 
"He was the only person who touched me," one person with leprosy says in the film. "... Graham showed me God's love." Staines treated anyone with leprosy – even if they weren't interested in Christ. He mirrored the ministry of Jesus, who also wasn't afraid to be around lepers. The movie shows a leper being kicked off a bus. Another time, one is booted out of a village. As we watch the movie, we begin asking: Would we have sided with the fearful crowds? Or would we have had the courage and conviction of Staines?
Photo courtesy: Skypass Entertainment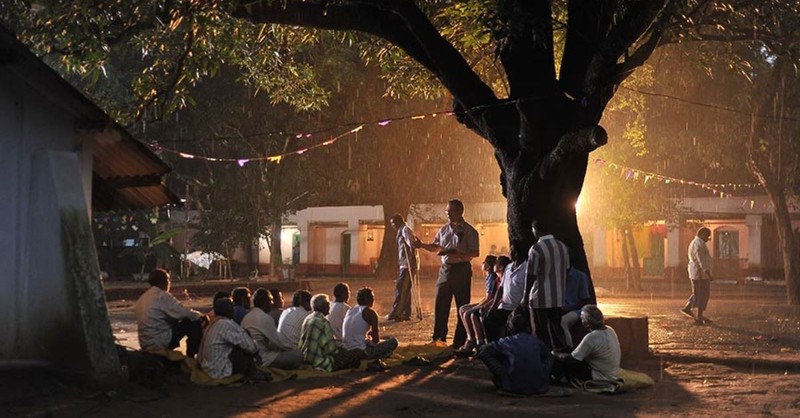 It Spotlights Forgiveness
Staines' murder takes place two-thirds into the film. The rest of the movie focuses on his impact and legacy, and his wife's reaction. His widow, Gladys Staines (played by Shari Rigby), could have hated the men who murdered her husband and two sons, but she didn't. "Whoever did this, we will forgive them," she said at the time, recounting her thoughts in a 2003 New York Times story. Gladys was left to raise a daughter, Esther, and she continued her husband's ministry at the leprosy home. "Previously, I could talk to my husband before going to bed," she said in 2003. "Now I talk to God, pour out my heart to Him and He gives me the strength and wisdom to go on." The movie is partnering with a pro-forgiveness ministry, IForgive.com.
Photo courtesy: Skypass Entertainment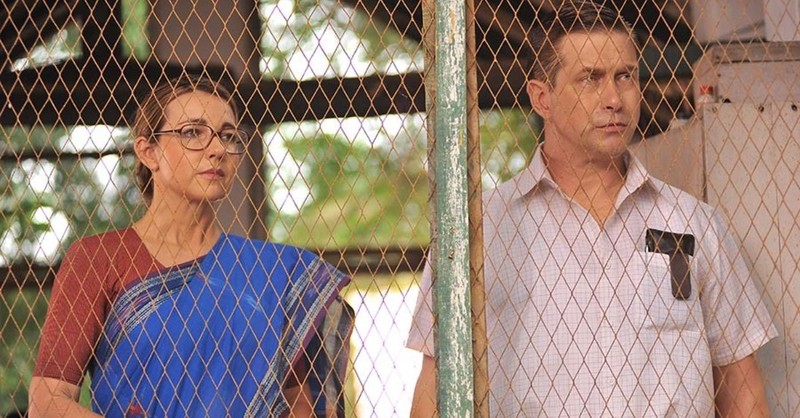 It's Gospel-Centered
Staines died at age 58 but had been focused on missions most of his life. He became convicted of the need to take the Gospel to other countries as a teenager, when he saw a picture of a boy with leprosy. He was a 20-something single person when he visited India for the first time. 
"Most people think missions are what we call the short-term trips we now make," Victor Abraham, the film's executive producer, told Crosswalk. "Few realize that people used to go for 35 and 40 years to other countries, which is what Graham did." 
Abraham wants moviegoers to be inspired by Staines' love for the people and his focus on missions. 
"Great Commission missions are the mandate of the church," Abraham said. "The Great Commandment was the commandment on which our Lord said He wanted to hang everything. So as a result, we tried to show a story where the Great Commandment and the Great Commission walk parallel to each other."
Learn more at TheLeastOfThese.Movie. It's rated PG-13 for thematic elements/disturbing images. 
Michael Foust is a freelance writer. Visit his blog, MichaelFoust.com.
Photo courtesy: Skypass Entertainment
---