7 Great Movies You Likely Missed Because of the Pandemic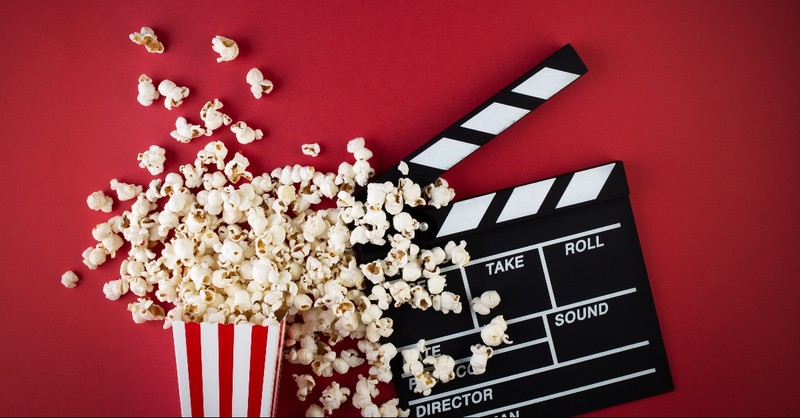 The coronavirus pandemic upended every element of our daily lives, forcing us to stay at home and long for the days of normalcy.
For fans of movies, it also meant we could no longer drive to the theater, enjoy a box of popcorn, and escape the worries of the day by getting lost in an intriguing plot.
Movies that were scheduled for a theatrical release either were delayed or sent straight to streaming. Unfortunately, those in that latter category could be easily overlooked due to the craziness of pandemic life.
We're assuming you've heard of Hamilton and Artemis Fowl, two Disney Plus films that received lots of attention. Those aren't on the list.
Instead, we're spotlighting seven lesser-known films that either were scheduled for theaters but went straight to streaming, or that may have been overlooked in the early days of the pandemic.
Here are seven great new films you may have missed:
Photo courtesy: ©iStock/Getty Images Plus/Roman Valiev
1. The Banker (PG-13)
A black businessman who wants to invest in real estate in 1954 America is blocked from doing so because of his skin color. To beat this racist system, he goes into business with another black man and a white man, who serves as the in-person face for the three-person team when acquiring bank loans. The Banker is an inspiring film about perseverance, and it's based on a true story. It also serves as an illustration of the famous Martin Luther King Jr. quote: Judge people not on the "color of their skin" but "by the content of their character." It stars Anthony Mackie, Samuel L. Jackson, Nicholas Hoult and Nia Long. Due to excessive language, this one isn't for kids. Rated PG-13 for some strong language including a sexual reference and racial epithets, and smoking throughout. It's streaming on Apple TV.
Photo courtesy: ©Apple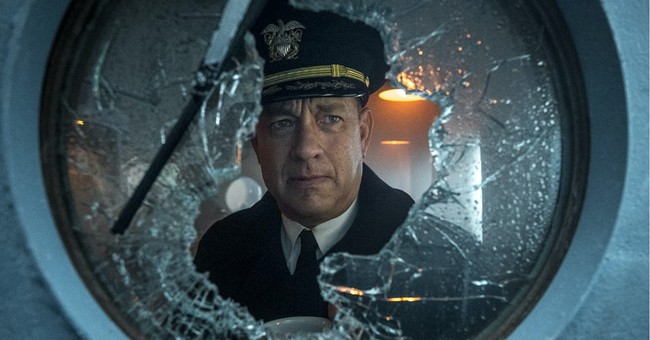 2. Greyhound (PG-13)
U.S. Navy officer Ernest Krause (Tom Hanks) leads a small team of warships that are tasked with protecting 37 merchant ships as they cross the Atlantic during World War II. It won't be easy: German U-boats (submarines) are watching their every move, hoping to destroy them in the dead of night. Greyhound is a tense, riveting war movie with strong Christian elements. (Krause's character is a man of faith who prays and quotes Scripture often.) This is a movie that uplifts the role of religion instead of ridiculing it. Rated PG-13 for war-related action/violence and brief strong language. With a few tweaks, this one could have been PG. It's streaming on Apple TV.
Photo courtesy: ©Apple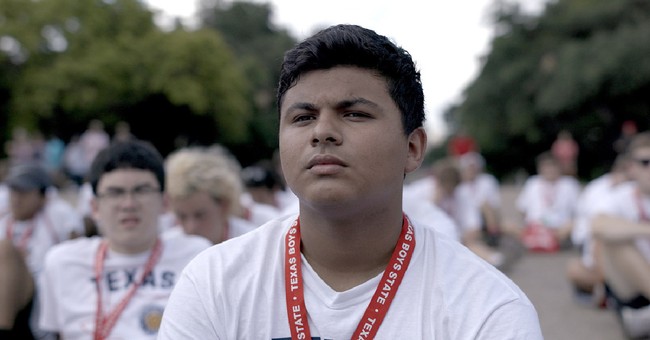 3. Boys State (PG-13)
Hundreds of teenage boys descend on Austin, Texas, to learn about civics and to build a political party … from scratch. Boys State spotlights the well-known American Legion citizenship program, with a specific focus on Texas. Some of the boys are liberal. But most, it seems, are conservatives. Can they find common ground? The film is a fascinating look at our current political system through the eyes of the next generation. Unfortunately, some of their actions don't look much different than what we see daily in D.C. Thankfully, though, some of the teens want to forge a new path. Rated PG-13 for some strong language, and thematic elements. It's streaming on Apple TV.
Photo courtesy: ©Apple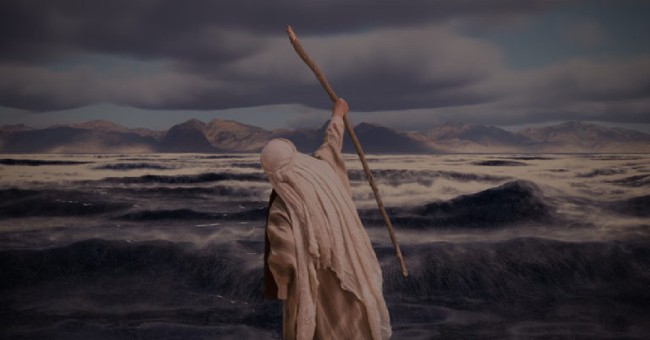 4. Red Sea Miracle II (unrated)
It's the latest documentary from Christian adventurer and filmmaker Tim Mahoney, who examines various theories for the Hebrews' crossing of the Red Sea – when it happened, where it happened, and how it happened. Mahoney travels to Egypt and surveys the geography. He also interviews archaeologists and theologians. Christian families needn't worry: Mahoney lands squarely in the camp of the traditional interpretation of the text. (That is, it was a God-ordained miracle.) Red Sea Miracle II is part of Mahoney's Patterns of Evidence series of movies. The films are a much-needed tool for Christians living in a skeptical world. Visit PatternsofEvidence.com.
Photo courtesy: ©Thinking Man Films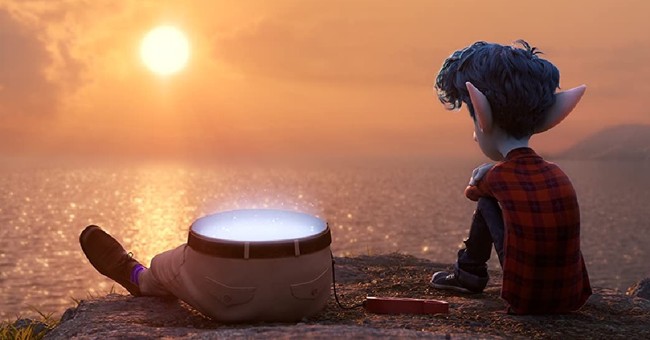 5. Onward (PG)
A 16-year-old elf named Ian gets to meet the father he never knew when his mother gives him and his brother a rare gem and a magical staff, which has the ability to reunite the family for 24 hours. Unfortunately, something goes wrong, and his dad returns only from the waste down. Ian and his brother then embark on a road trip to find another gem and bring back the other half of his father. Onward is a Disney/Pixar animated film that celebrates the blessings of fathers, families and siblings. It encourages us to be thankful and slow down in life. Like most children's films, it has a few caveats. This one was released in theaters in March, right before the pandemic. Rated PG for action/peril and some mild thematic elements. It's available on home video platforms. It's also available on Disney Plus.
Photo courtesy: ©Pixar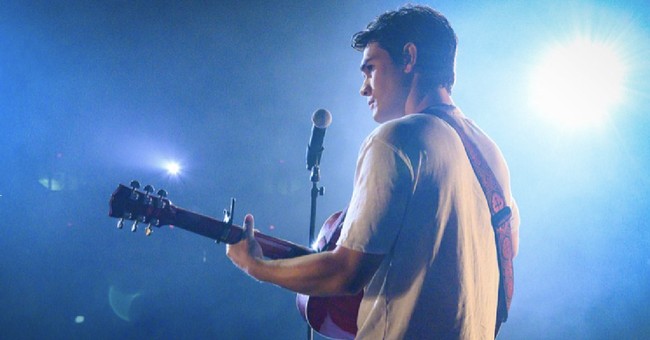 6. I Still Believe (PG)
A young husband and wife confront a faith-testing crisis when she is diagnosed with an aggressive form of ovarian cancer. I Still Believe is a Christian movie based on the real-life story of Christian singer Jeremy Camp and his first wife, Melissa. It's one of the most inspiring films you'll ever watch and includes powerful messages about love, sacrifice, prayer and tragedy. It was directed by Jon and Andrew Erwin, the same duo who also made I Can Only Imagine and Woodlawn. Rated PG for thematic material. It's available on home video platforms.
Photo courtesy: ©Lionsgate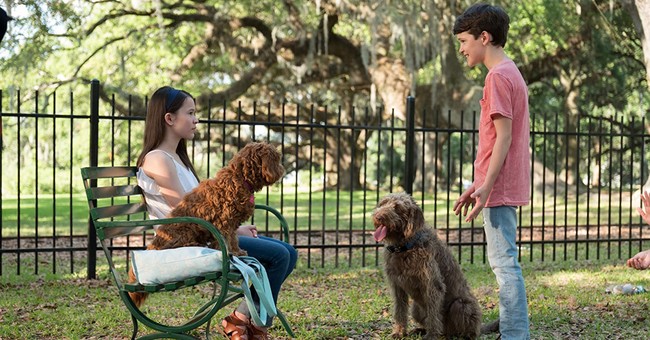 7. Think Like a Dog (PG)
A science-crazed middle-schooler named Oliver builds a machine to read the minds of humans – but instead, learns to read the mind of his dog, Henry. Think Like a Dog won't win an Oscar, but it contains the goofy, humorous elements found in the movies of yesteryear (The Computer Wore Tennis Shoes, Honey I Shrunk the Kids, etc.). It also has a family-centric plot. (Oliver's parents, who were considering a divorce, rekindle their relationship). It contains one or two scary moments and a few OMGs. Rated PG for rude and suggestive material. It's available on home video platforms.
Related:
11 Family-Friendly Movies and Shows that Are Free on Peacock TV
Photo courtesy: ©Lionsgate
---
Michael Foust has covered the intersection of faith and news for 20 years. His stories have appeared in Baptist Press, Christianity Today, The Christian Post, the Leaf-Chronicle, the Toronto Star and the Knoxville News-Sentinel.