7 Things Parents (and Potter Fans) Should Know about Fantastic Beasts: The Crimes of Grindelwald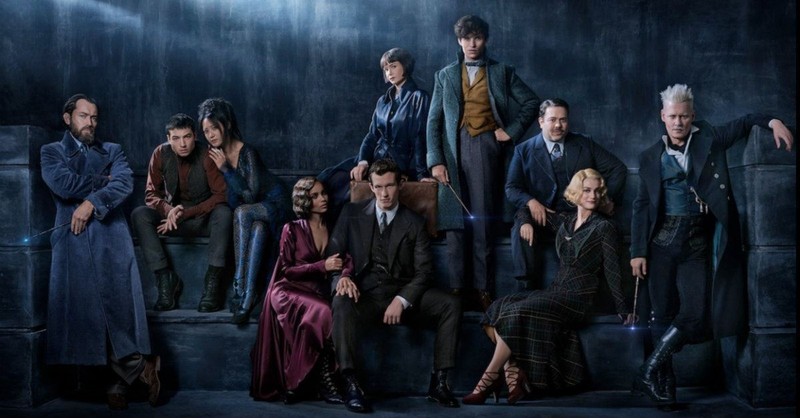 Fantastic Beasts: The Crimes of Grindelwald is one of fantasy fandom's darker middle chapters, ala Empire Strikes Back or The Two Towers, in that there's no real introduction and no real conclusion, and the tide turns towards the bad guys. But where those Star Wars and Lord of the Rings entries pulled off the difficult feat of such filmmaking, Crimes of Grindelwald is a mixed bag, a jam-packed, Easter-egg-filled, retcon contraption that doesn't quite know its audience.
This much is clear: it's not a Harry Potter film, it doesn't advance the narrative much, and it's not exactly a kids' movie - though my reasons for saying that probably aren't what you imagine.
What does it do well? And why should I see it - or avoid it - with my family and my Potter-loving sibling? Let's get right to the reasons for that. Here are 7 (of COURSE seven) Things Parents and Potterphiles Need to Know about Fantastic Beasts: The Crimes of Grindelwald...
Beware minor spoilers ahead!
All images courtesy: ©WarnerBros.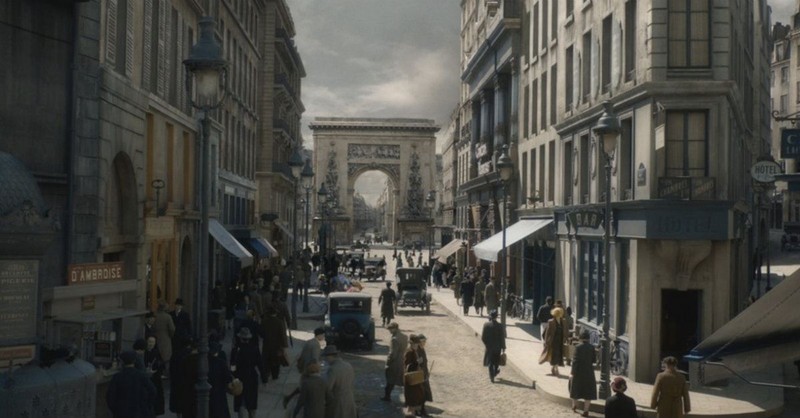 1. It's Gorgeous
Truly. It's not the most important thing about this or any film, but it's the best thing about this one, so we're leading with it. The set work, costuming (aside from dressing mid-40s Dumbledore in a waistcoat) and cinematography of Crimes of Grindelwald are lovely, artistic marvels. Where two years ago I wrote of the first Fantastic Beasts, "There's a lot of polish, it just didn't all get rubbed in," the same can't be said here. There's still plenty of CGI, sure, you couldn't have some of Newt's beasts without it, but there's less of it, and it's far less distracting.
That said, sometimes it's too slick for its own good. Blink and you'll miss something. Duck out for popcorn or a bathroom break and you're lost. Or simply just sit there and try not to get dizzy at some of the swirling action sequences, or wish you could turn on the subtitles (stop mumbling, Newt!). Which brings us straight to our next point...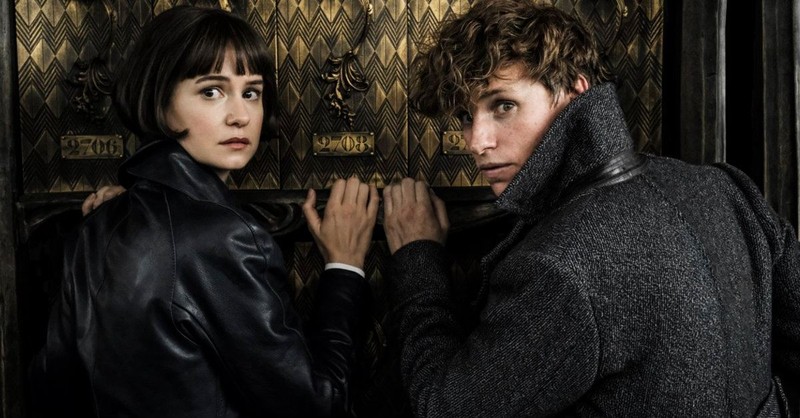 2. It Demands to Be Seen Twice, for Better or Worse
"Confused? I'd be surprised if you weren't."
These words are spoken by a much older Albus Dumbledore to Harry Potter in the Half-Blood Prince movie after Harry views a tampered memory in the pensieve. But they apply here because there are a lot of words you won't catch. There are characters added every minute. There are Easter Eggs to look for and motives to be pondered and names you won't remember and more.
If you enjoy the film, you'll still want to see it again to comb through things you may not have understood fully the first time. If you didn't enjoy it, it might be because you're confused, overloaded, and hard of hearing.
The biggest crime in Crimes might just be a story that uses up so much time and so many characters in service of just two things - one character's search for his true identity (it's supposed to be a really major reveal but does it really work?), and advancing to a big Paris stump speech by Johnny Depp's Grindelwald. Incidentally, Depp's performance is lacking. The Northern/Eastern European wizard he's playing doesn't carry an accent consistent with these regions. He's of course creepy and silver-tongued but not in the most watchable way, and there's no reason a less controversial actor couldn't have pulled this off. Depp's name recognition adds nothing to the crowd size, and may in fact subtract from it given his recent troubles.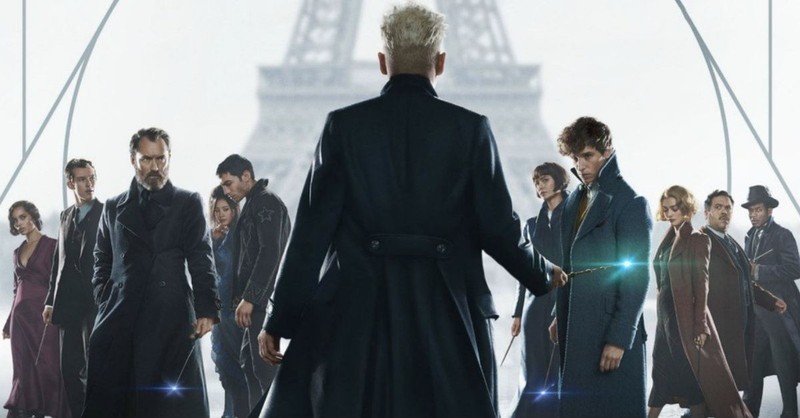 3. It's Not a Romp
There is a disconnect between the scope and characters of Fantastic Beasts and Where to Find Them and this sequel. Some will argue this is a good thing - there are a few moments here where one marvels at what is being attempted by the filmmakers, which is to actually craft something cinematic. Unfortunately, this effort diverges from what is being attempted by J.K. Rowling as lone screenwriter, which is to overload-but-stall (more on that later).
Crimes of Grindelwald is a completely different kind of movie and story than FB1. That film's creature-ific romps and capers are probably what your kids enjoyed. Here? What will the kiddos like? There aren't any child characters. The themes - such as they are - are not juvenile. There are fewer segments of amazing animals - for me a good thing, but again, what audience is this film chasing? By necessity, the stakes grow darker and more foreboding (we are, after all, taking a longer-than-necessary time to build up to the famous and probably better-in-our-imaginations 1945 duel between Dumbledore and Grindelwald), but then why continue to center the story around Newt Scamander and his friends Tina, Queenie and Jacob from New York?
It's hard to imagine a child will sit through the 134 minutes having had a world of fun. Even the humor is lessened here. The funniest bit in the whole movie might be a running discussion about whether or not it's good to tell a would-be girlfriend her eyes resemble a salamander's.
As for talking points and takeaways? There's a disappointing dearth. Dumbledore likes Newt because he doesn't seek power and doesn't easily pick sides, he just chooses to do what's right. But have we seen this to be absolutely consistent with Newt? And then [MINOR SPOILER] there's a thing that happens where one of our heroes... actually opts to side with Grindelwald. It doesn't work well at all for the story, but it's meant - I assume - to show how persuasive he can be and how appealing the ideas of autocratic dictators can be at first. But I doubt your kids will understand.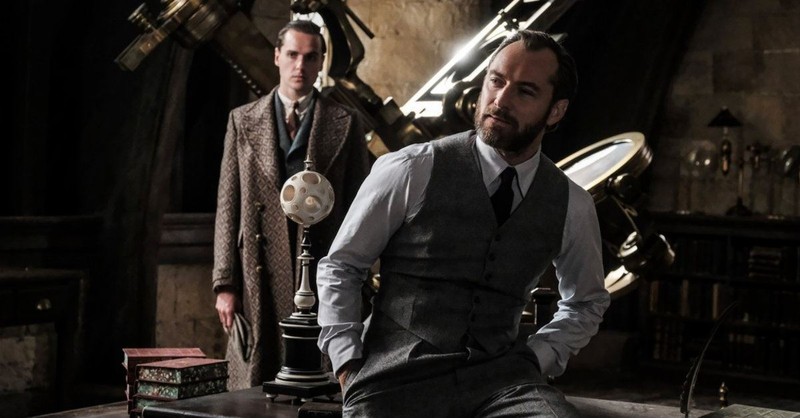 4. It Doesn't Have a 'Hard' PG-13 Rating
So then, the reason to consider not taking the kids boils down more to a confusing narrative, a lack of mirth, and some questionable takeways more than a big concern over language or sexual situations. The violence - while plentiful and intense, including several deaths of ancillary characters - is magical and bloodless in nature, causing the MPAA to give a reason for the PG-13 rating as "for some sequences of fantasy action."
The language remains remarkably tame, as the only instances noted were generic insults like "coward." Regarding intimacy, one female character enchants a male character to get him to agree to marry her, and this is appropriately chastised as problematic. But even the reported hullaballoo about gay characters and sensual scenes is a bit of a non-starter. There is a flashback scene (sidenote: that's another pet issue - the Mirror of Erised being used to show the past rather than, you know, it's real purpose) where two male characters make an important pact in their youth, but it doesn't have to be read sexually, even though we all are (or should be by now) aware that Dumbledore was "closer than brothers" (his words in this film) with Grindelwald back in the day. Still, there's very little romance of straight or gay variety in this movie.
And of course, as always, the usual disclaimer with this type of content - skip it if you're uncomfortable with "magic" or the words "witch" and "wizard," even though the movie has much more to do with innate skills than biblically-forbidden, occultic witchcraft. This film, however - with Grindelwald's obsession and expertise in The Dark Arts - does delve into more macabre magic than most entries in the HP universe. Indeed, the most disturbing visual may be a glowing skull with a tube protruding that Grindelwald smokes from, then spews the vapors to form prophetic visions like some weird magical bong hit.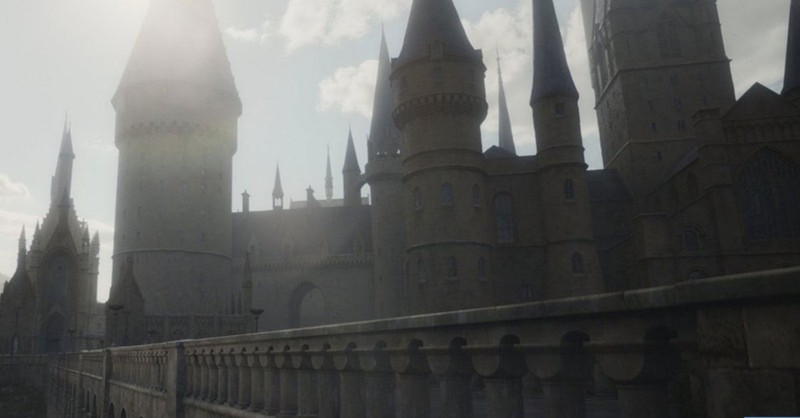 5. It's Jammed & Crammed to Bursting
And all the name drops and Easter eggs come at the expense of exposition. Another of the movie's Crimes is that we're two-fifths of the way into a series that needs to end in 1945 and we've only moved this story along 6 months, from late 1926 to early 1927.
Rowling has so much she wants to tell you, so many details to sprinkle that I'm not sure fans even wanted or needed to know (Nagini!), that she even ignores her previous canon in order to throw some of them in there. Minerva McGonagall shouldn't technically be born yet, much less teaching at Hogwarts when Newt and Leta Lestrange were students (and that's not the only mathematical impossibility - cf. the big reveal at the end).
The Atlantic put it very well: "This is a film that exists primarily to answer questions nobody would have ever thought to ask about a series of books that already told a very complete story... has all the sizzle of an appendix entry." My own first word upon the closing credits hitting the screen (to a few audience claps, admittedly): "Why?" Taking five films to bring us the tale of the Dumbledore-Grindelwald duel is more criminal, IMO, than Peter Jackson taking nine hours to tell The Hobbit.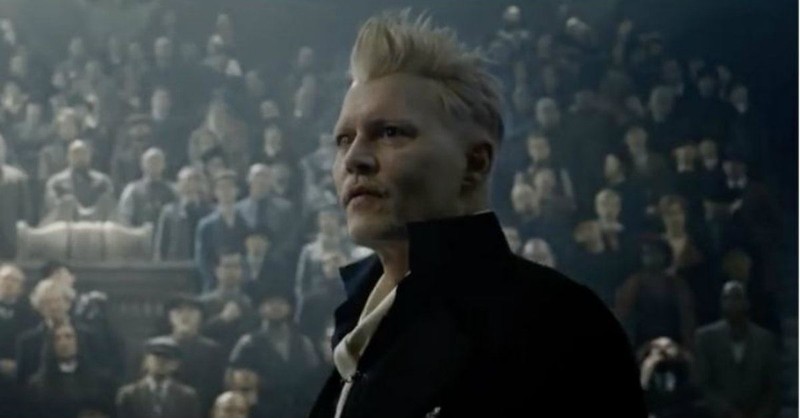 6. It's Political
This film is about the rule of a wizarding dictator whose rise and fall will parallel Adolf Hitler both in dates and ideology. He doesn't appear completely evil all at once, all the time, or to everyone. Just like the devil. He rather promises love, "a greater good," renewal, and an open and honest society. And of course he does - there's a reason one like Grindelwald - or Hitler - develops followers at all. Frogs in water.
The story was always going to be this way regardless of what year this film came out, so it doesn't have to be seen as a shot at the current American administration, though some will certainly read it that way, especially given Rowling's propensity to spar with Donald Trump on Twitter.
Some of Grindelwald's ideas are popular. So understandably popular, in fact, that Dumbledore (played acceptably by Jude Law) worries that violent resistance to them will rally more witches and wizards to Grindelwald's cause. And as mentioned, one of our heroes does just that...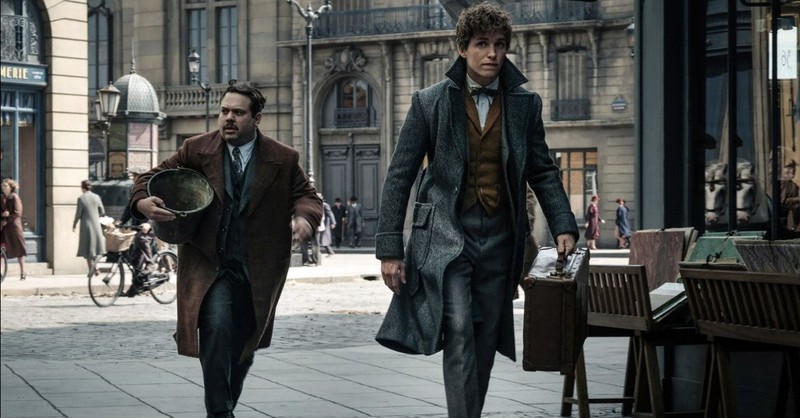 7. It's Not Sure Who It's Made For
Not kids. Not strictly Potter fans. But not strictly the Muggles, either, who would be even more lost and overloaded without a cursory knowledge of the wizarding world. In the end, opinions are going to vary widely about this film, currently 52% on Rotten Tomatoes. It's trying something different to be sure, and you can't fault Director David Yates and crew for that. But we fanboys and girls can certainly fault them for not making a film for us, or insisting on showing us retcons we didn't need or want to know. Truly, I've noticed that those who have enjoyed the Fantastic Beasts films more are those who were lukewarm on the original Harry Potter stories. In fact, my colleague and former co-host Stephen McGarvey, who did not enjoy FB1, sat next to me in this screening, concluding that this more artistic movie had a plot he could follow, and was better than the last one.
So just don't expect too much, because there's too much else that will be crammed down your throat here. But this also isn't a case of, "Don't go see it / don't spend your money" because if you're at all invested in this world, you'll need to keep up. I'd just love to join the discussion with you once you've seen it (and found out whether you, too, feel like you need to see it again, but maybe not for good reasons)...
Shawn McEvoy is Director of Editorial for Salem Web Network, former co-host of Crosswalk.com's Video Movie Reviews, and a later-in-life Harry Potter convert.
Publication date: November 15, 2018
---