7 Things You Should Know about God Bless The Broken Road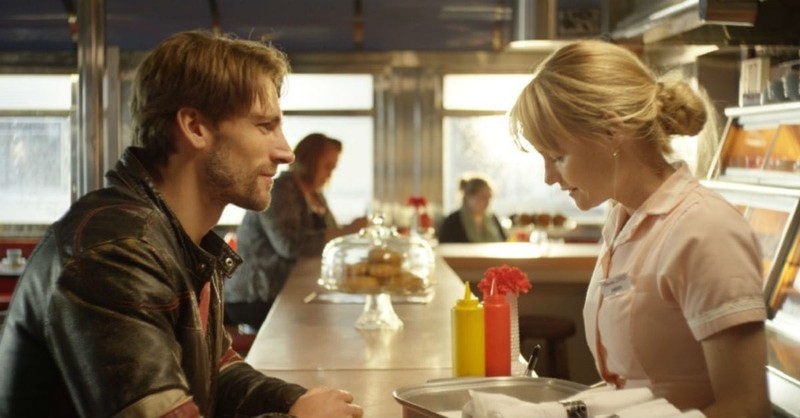 Amber Hill is a young single mom who is doing her best to raise a daughter, hold down a job, and keep from being evicted from her home.
But so far, she's struggling.
Her daughter is rebelling, her boss at the local diner questions her work ethic, and the bank is threatening to put her on the street.
It's not the life that Amber envisioned. Two years ago, her husband – a soldier in Afghanistan – was killed in combat. Prior to that, she had a strong faith and was the leader of the church choir. Today, though, she doesn't even attend. She's depressed, and on most days, angry.
The faith-based film God Bless the Broken Road (PG) opens in theaters Sept. 7, telling the story of a widow who is just trying to survive following her husband's death.
Here are seven things you should know:
Photo Courtesy: 10 West Studios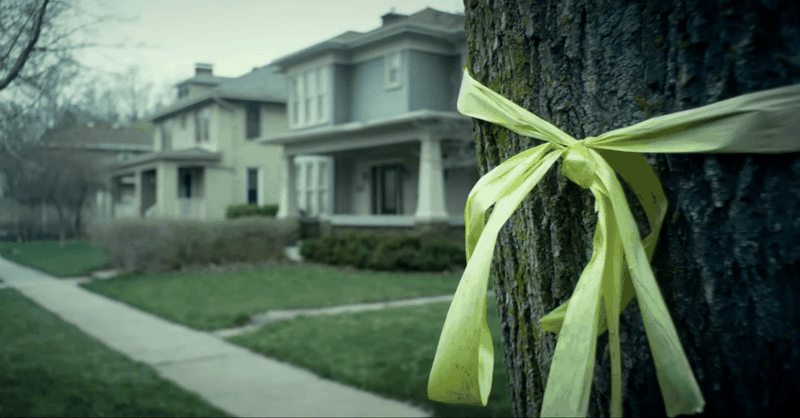 1. It Tugs at Your Heart.
The movie gives us a glimpse of Amber's joy-filled life prior to her husband's death. She's smiling. She's laughing. She's singing. When her daughter asks about daddy's role overseas, Amber responds, "He's going to be home soon!" Then two men deliver the news to Amber that every military family dreads – and it takes place as she is leading the church choir at practice. The movie, though, doesn't leave us in despair.
2. It Tells the Story of "Doubter."
The Apostle Peter doubted. Thomas doubted. Amber, too, doubts her faith. "I tried putting my faith in God. Look where it got me," she says. "… I don't understand why He would do that to us." A friend tells her that God is still with her even when it doesn't feel like it, but Amber's not convinced. "You're right. It doesn't feel like it." 
Photo Courtesy: YouTube/God Bless the Broken Road movie, screen capture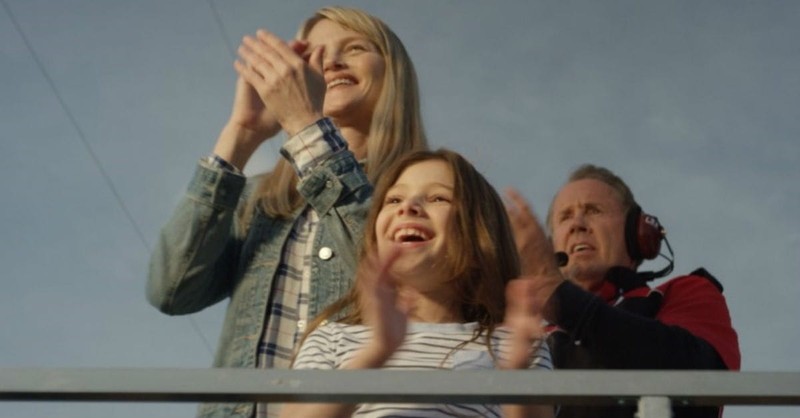 3. It Gives You Hope.
Doubting one's faith is common, but our prayer should be that of the man in Mark 9:24: "I believe; help my unbelief!" Amber's friends refuse to let her stay discouraged, even when she pushes them away and declares she doesn't need help. They also pair their words with actions when all hopes seems lost. Her faith, they tell her, is just like a tiny seed buried in a pot of dirt. It eventually will sprout.
Photo Courtesy: 10 West Studios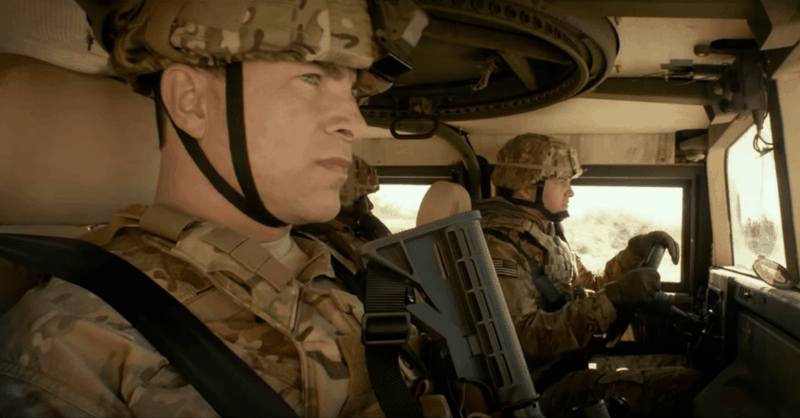 4. It Pays Tribute to the Military.
God Bless the Broken Road is being billed as a "tribute to those who serve in the United States military," and it easily succeeds in that goal. The film shows Amber's husband, Darren Hill, on a patrol in Afghanistan before he gets ambushed. (The scene stays in PG territory.) Later, we see his medals (including a purple heart) displayed over the fireplace in Amber's home. Amber doesn't discover until the film's final moments how her husband truly died – and how his heroic actions impacted multiple lives.  
Photo Courtesy: YouTube/God Bless the Broken Road movie, screen capture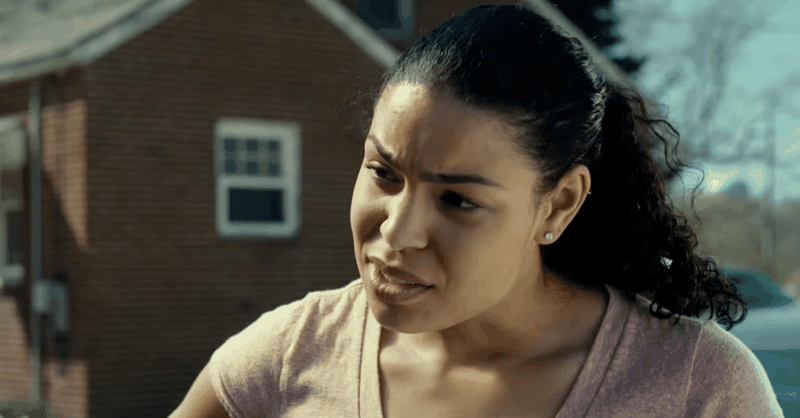 5. It Includes Well-Known Talent.
The movie stars singer Jordin Sparks as Bridgette, a friend of Amber; Madeline Carroll (I Can Only Imagine) as a teacher named Hannah; Makenzie Moss (Steve Jobs) as Amber's daughter; and Lindsay Pulsipher (Hatfields & McCoys) as Amber. NFL Hall of Famer LaDainian Tomlinson, a former running back for the San Diego Chargers, plays the role of a preacher. A Christian, Tomlinson said he hopes the film encourages moviegoers. "It's important to know that you can come out on the other side of whatever your struggles may be," he told Crosswalk. "You might go through the most horrible thing any person can go through, but there's always a reason for it and it's always going to make you a stronger individual. And then, at the same time, your job as a Christian is to pay it back -- to help somebody else along the way."
Photo Courtesy: YouTube/God Bless the Broken Road movie, screen capture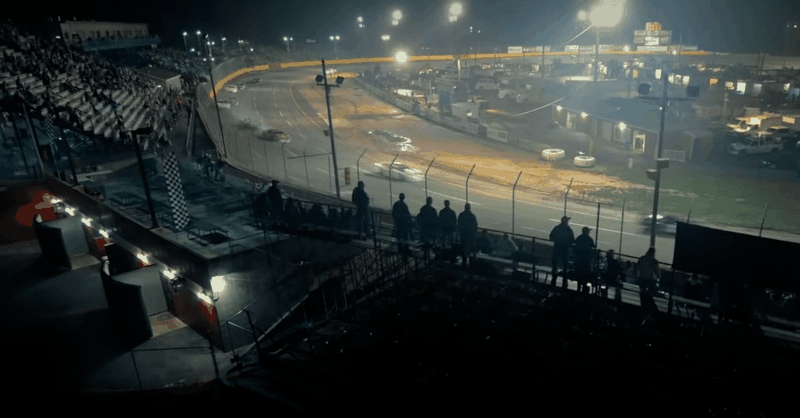 6. It Spotlights Stock Car Racing.
The movie involves two angles: 1) Amber's fight to get her life back on track and, 2) fictional stock car racer Cody Jackson's push to return to the NASCAR circuit. Jackson has been sent down to the "minor leagues" in Amber's hometown to learn how to drive slower and finish a race without wrecking. While there, he develops a romance with Amber.   
7. It's Inspired by the Popular Song.
"Bless the Broken Road" was a song by the Nitty Gritty Dirt Band before it was famously covered by Rascal Flatts. Later, the Christian group Selah recorded its own version. The movie was directed by Harold Cronk, who also helmed God's Not Dead, God's Not Dead 2 and the upcoming Unbroken: Path to Redemption.
God Bless the Broken Road is rated PG for thematic elements and some combat action. It opens in theaters Sept. 7.
To view the trailer for the movie, click here.
---
Michael Foust is a freelance writer. Visit his blog, MichaelFoust.com.
Photo Courtesy: YouTube/God Bless the Broken Road movie, screen capture
---