A Pro-Homemaker Scene Was Cut from The Incredibles
Michael Foust

ChristianHeadlines.com Contributor

2018

12 Jun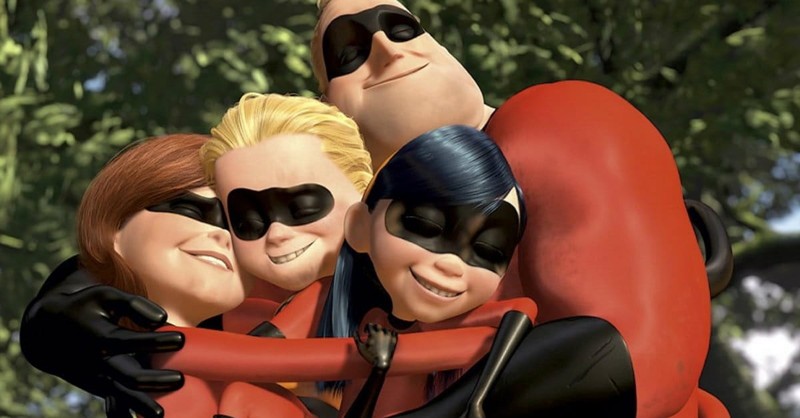 The 2004 animated film The Incredibles remains one of the most popular family-friendly movies of all time, and it nearly had a pro-stay-at-home-mom scene that would have made it even more well, incredible, to many of its fans.
As told by director Brad Bird in the film's DVD bonus footage, the scene would have shown  Helen Parr (also known as Elastigirl) defending her role as a stay-at-home mom to an annoying neighborhood woman who looked down on homemakers. The scene took place at a neighborhood barbecue.
The bonus footage includes storyboarding and voices from the scene, which never made it to the animation stage.    
Bird said the scene was personal for him and his wife. Bird also directs the upcoming movie Incredibles 2.
"This is based on a thing that my wife has had to go through," he said. "She worked in film editing and when we first had our kids there was a decision about whether or not she should continue working [outside the home] because she made good money. And I said, 'Look, as long as we can bring in enough money, it'd be great to have the kids have a mother around all the time.' And we made it work."
But Bird and his wife noticed that other people had trouble connecting with her and her new stay-at-home position.  
"When you were talking about work [outside the home], everyone could connect with that," he said  Everyone got it," he said. "… Once she said that she was a mother, that she worked in the house, their eyes glazed over and they kind of dismissed what she did."
"I love the idea of a superhero defending being a mom," he said. "I liked that moment and I'm sorry that we don't have something like that in the movie."
The scene would have opened the movie and showed the Incredible family as being normal, everyday people. But when it was decided to begin the film showing them in their superhero roles – as is in the final version of The Incredibles – the scene was cut.
The storyboarding scene in the bonus footage shows Helen Parr talking to Beth Anderson, a neighbor who is a commodities broker. 
"That sounds intriguing," Helen says.
"Well, it can be quite a challenge, but I got to be honest. I eat it for breakfast. What do you do, Helen?" Beth asks.  
"I'm a homemaker," Helen answers. "Well, we only have one child, but she can be quite demanding. … But motherhood is really much more demanding than I ever thought it could be."
Beth responds with a "that's nice" and ends the conversation, but is then heard making fun of Helen.
"Throw away my prime years trailing after a bunch of snotty kids? No, thank you," she says, laughing and mocking Helen. "I want to do something with my life."
Helen then confronts Beth.  
"Wait a minute. You consider raising a family nothing?"
With Beth backing up, an angry Helen continues, "Do you have any idea how much suffering would fail to take root if more people were just good parents? What's more important than that? What kind of job? A job saving lives? Is that important? What about risking my life? What about confronting evil on a daily basis for years so that people like you can sleep in safety and security? Would you consider that kind of job substantial?"
Helen, who was referencing her former crime-fighting days, concludes, "Well that's the job I gave up for my new job raising a family -- and nobody's going to tell me it's any less important."
"I am so, so sorry. I meant no offense," Beth responds.
With tension rising, the scene then switches to a mortified Bob Parr (Mr. Incredible), who had been cutting steaks and accidentally chopped his fingers while watching the two women. (Because he's a superhero, his hand is fine.) Onlookers think he's wounded, and he screams and pretends to be hurting so as not to blow his cover. Helen then pretends to rush him to the hospital.     
"I'm sorry honey. I know what this means," Helen tells him as they laugh.
"A couple of months of bandages. Scar makeup after that," he responds.
"Well, you wanted a normal life," she says.
Michael Foust is a freelance writer. Visit his blog, MichaelFoust.com.
Photo courtesy: Facebook/The Incredibles
Publication date: June 12, 2018