7 Amazing Movies That Celebrate Moms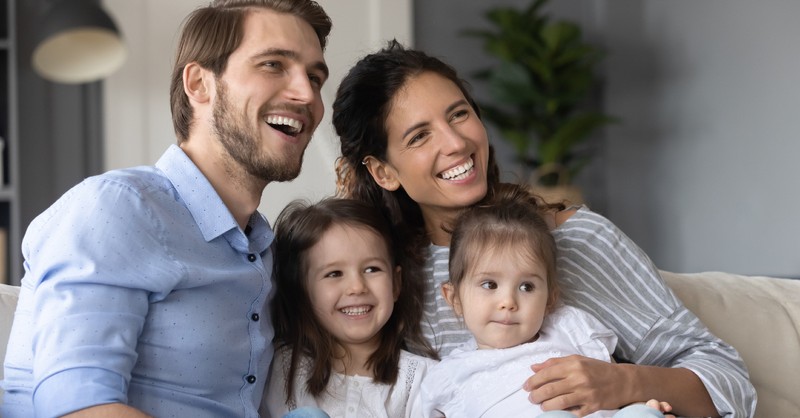 It's no surprise that mothers are celebrated. With Mother's Day in the not too far future, our thoughts turn to the women who raised us. Hopefully, you were blessed with a nurturing caregiver. Mothers exemplify all levels of character traits. There are, most assuredly, the typical ones.
Helper, healer, comforter, and teacher are some of the gentler terms applied to mothers. Fierce, warrior, protector, and guardian are perhaps downplayed as not as feminine by tradition, but definitely rooted deeply in the hearts of passionately invested mothers.
American culture has a unique relationship with motherhood, stemming from the traditional versus feminist battles that both herald and hesitate when it comes to the mantle of motherhood. But in truth, any woman who is a mother, knows there is a place for them to be praised and rewarded wherever they fall on the scale of womanhood. Motherhood is, plainly put, heroic.
I love to look for examples of motherhood in entertainment that portray it both positively and something to be celebrated. Looking into the archives of cinema, and even into more recent cinematic releases, we can find a fabulous lineup of such stories that both portray mothers as deep-hearted nurturers and as the mama-bear defenders that they are.
Here's a list of seven movies that celebrate mothers. Movies that will leave you touched, challenged, inspired, and maybe even more protective than you expected:
1. The Sound of Music (1965)
There is no doubt you're instantly wondering why this movie takes the top of the list as a movie about motherhood. But what I love about a very unspoken of, but highly apparent element of this movie, is the mother's heart seen in its main character, Maria.
The way that she embraces seven motherless children into her heart and her world, and eventually accepts the mantle of mother over them, is the epitome of a mother's love. She sacrifices not only her ambition for the sisterhood in the Church, but also her own safety and security under threat of a Nazi regime. She will do what she must for children that are not even her own, and she will do so willingly and with passion.
If Maria VonTrapp is not on your list of cinematic mothers, a rewatch of this movie is a must.
2. Yes Day (2021)
This new release from Netflix is all about mom.
A great family movie, you'll relate more than you expect to Jennifer Garner's role as an adventure-seeking, fun-loving, goofy woman pre-child, who has now morphed in a mom who is constantly worried for her children's safety, repeatedly saying "no" because of life's responsibilities, and finding it difficult to laugh when life's stresses suffocate joy. After making a deal with her family that she can get through an entire day of saying only "yes" to her children, the viewer is taken on a journey with her.
Through the stressors of raising a teenage girl, to the precocious energies of elementary aged children, any mother will identify with the struggles to balance parenting with relationship-building. And the ending is guaranteed to leave even the most hardened of mothers choked up.
3. The Blindside (2009)
In the Blindside, Leigh Anne is the example of a fierce mother who champions her children. Only, Michael isn't her child. He's not even her ethnicity. Michael is a homeless, African American teenager whose unstable environment lends toward a future not filled with much hope or inspiration.
But when Leigh Anne and her family bring Michael in, and eventually adopt him, she not only becomes his mother, but she becomes his life coach. Pushing him, urging him toward success, she believes in his abilities both on and off the football field. Unwilling to go easy on him, she's able to dish out some good old Southern mama scolding, along with some tender moments all moms will relate to.
A story of adoption, this movie will touch a mother's heart as they watch how belief in a child can loft that child into greatness not only in life, but greatness of heart.
4. Mom's Night Out (2014)
This movie is a comedic take on the typical stereotypes of moms who can't leave the house without disaster following in their absence. Join three mothers who are desperate for some time outside of the home.
It's only three hours, and they get to dress up, have food served to them instead of doing the cooking and clean up themselves, and best of all? Girl time! But the dads are left to make sure the house (and the children) don't fall apart, and you can only imagine what a movie starring Patricia Heaton, will dish up in that scenario.
Imagine what could go wrong, and this movie will probably top that. It's a fun movie that will leave you chuckling long after the last scene.
5. Stepmom (1998)
A heart-rending movie, Stepmom, starring Julia Roberts and Susan Sarandon, takes the viewer on a journey that will compel and touch a mother's heart. Divorced, with two children, Jackie (Sarandon) is quite opposed to sharing them with her ex's new, younger girlfriend, Kelly (Roberts).
Most mothers will relate to Jackie's reticence, and the ensuing arguments and confrontations may be all too familiar for some maternal viewers. But, when Jackie is faced with a life-altering health diagnosis, she's also faced with the inevitability that Kelly will be the one to usher the children into adulthood, with Jackie only a memory in their hearts. The movie will take every mother from either background through a wrenching vortex of emotions.
Dry eyes will not be a thing with this movie, but a heartwarming ending will leave you celebrating both moms and step-moms as exactly the people they are: mothers.
6. Maid in Manhattan (2002)
We cannot forget the hardworking, self-sacrificing single mothers, and in the movie Maid in Manhattan, we see just such woman, played by Jennifer Lopez. Typically touted as a rom-com, a lot can be missed if you're not looking out for it in this movie. But when viewed with the lens of looking for motherhood to celebrate, the layers in this movie become far deeper than just a love story.
A hotel maid, Lopez's character does what she must to raise her young son. This is very evident when you see her sacrificing even her own happiness in order to make him her priority. When she meets a politician and is mistaken for a socialite (she's caught trying on an expensive dress she doesn't own), she explores a relationship. But this single mother will not forgo her son for the sake of even her biggest dreams of love, and while the ending is the preferred fairy tale ending, seeing the relationship between mother and son thrive and survive is perhaps the most underrated but satisfying part of the entire film.
This movie is PG-13, so maybe celebrate with your older children or as an adults-only movie night.
7. Bird Box (2018)
An honorable mention goes to the movie Bird Box, starring Sandra Bullock. While this movie is not for the faint of heart and falls into the thriller genre, motherhood is the primary motivation in this film, with Bullock's character's only goal to save her child and an orphaned child entrusted into her care.
Unable to open their eyes for fear of loss of life by almost supernatural creatures, Bullock's character spends the majority of the movie blindfolded. She traverses life-threatening and at times, violent circumstances, to usher the two children to the one place left where safety can be had with eyes open. Not a family movie by any means, this movie does explore the primal instinct of a woman to protect a child, and how a mother will go to any means necessary to save their lives.
If you prefer an edgier take on motherhood and an awakening of your inner mama-bear, then you will soak up every emotion that Bullock dishes out in this heart-pounding film from Netflix.
It's great to see the entertainment industry continue to provide us with classics, current films, and even the more apocalyptic genres that show motherhood as something to be held sacred. There is a bond between mother and child, whether married or single, and as mothers, the set of emotions that come with that bond are so often undefinable in words.
Only on the screen can we witness testimonies—if fictional—of that eternal tie we have to our children.
So this spring, as Mother's Day approaches, take the time to celebrate the mother in your life. Regain perspective by watching a classic, a comedy, a love story, a drama, and even an apocalyptic-type thriller.
And remember, never forget to celebrate the mother in your life, whether by blood or by choice. Even Hollywood recognizes the cherished value a mother brings to our lives, as they bring it to the screen.
Here's to you, Moms. You heroes who fold laundry, traverse the corporate ladder, struggle to make ends meet, exist on little to no sleep, spend days away at conferences for work, or who simply never get a day off. Take some time out and watch a good movie that celebrate YOU.
Related: Listen to Our FREE New Parenting Podcast! Christian Parent/Crazy World with Catherine Segars is now available on LifeAudio.com. You Can Listen to the First Episode Now:
Photo Credit: ©GettyImages/fizkes
Jaime Jo Wright is the winner of the Carol, Daphne du Maurier, and INSPY Awards. She's also the Publishers Weekly and ECPA bestselling author of three novellas. The Christy Award-Winning author of "The House on Foster Hill", Jaime Jo Wright resides in the hills of Wisconsin writing suspenseful mysteries stained with history's secrets. Jaime lives in dreamland, exists in reality, and invites you to join her adventures at jaimewrightbooks.com!