Behind the Scenes With Everyone's Favorite Underdog, Kevin James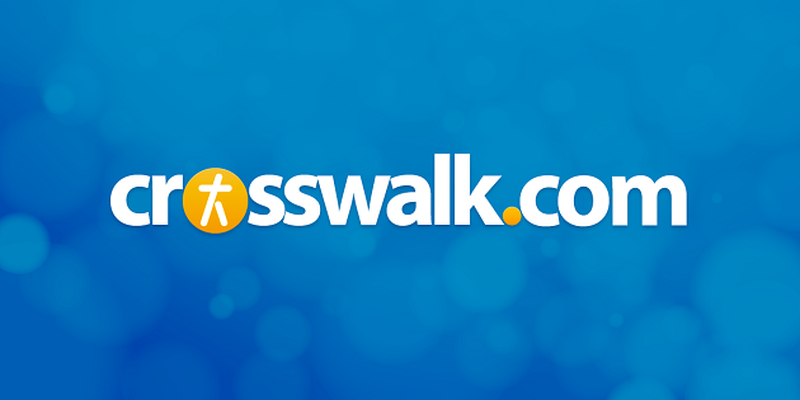 In case you didn't get the memo, Ben Affleck and Kevin James are taking over the world.
Since they both have new movies opening on October 12 (Argo and Here Comes the Boom, respectively), they've graced the couches of every talk show out there, and James even woke up bright and early to talk sports with Mike & Mike on ESPN's morning show (James is an ardent Jets and Mets fan, despite their struggles in the standings).
Apparently quite aware of the media frenzy this past couple of weeks, James offers an apologetic, slightly embarrassed "I know, I know" before launching into his trademark self-depreciation, "One of us is a little better looking than the other. But you can't hold that against him."
And that's precisely why audiences are so drawn to James. With a knack for gut-busting observational humor and a guy-next-door charm, he's been a natural at playing the lovable underdog both in leading and supporting roles.
Whether he was busting a move for Will Smith in a way that was, let's just say, memorable for all the wrong reasons in Hitch, cruising on a Segway to fight crime in the 'burbs in Paul Blart: Mall Cop or getting a little help from his furry friends to win over the love of his life in Zookeeper, he owned every scene with his patented schlubby charm.
Now with the aforementioned Here Comes the Boom, James plays a 42-year-old biology teacher named Scott Voss who's not exactly enjoying his job anymore. Like many schools these days, there's a shortage of money and therefore, inspiration, from disgruntled employees, and before long, a series of cutbacks threaten to cancel the music program and all extra-curricular activities. Worse yet, the music teacher's job is also in jeopardy, which is a serious blow to Scott since he admires the way Marty Streb (Henry Winkler, a.k.a. The Fonz) connects with students.
Get Up, Cage Fight For Your Rights
As grim as the situation seems at his school, Scott decides he has do something, anything, to help save these programs. Eschewing the usual bake sales and charity car washes, Scott comes up with a rather unorthodox plan while watching cage-fighting with his buddies. After discovering you can make $10,000 just for losing, Scott decides that's the solution.
Cue the inevitable hi-jinks.
When asked what was more of an acting stretch, playing a disinterested biology teacher or a newly trim cage-fighter, James admits that physically, cage-fighting was the worst.
"It was brutal day in and day out," James says with a laugh. But playing a teacher who could care less about his students was also a challenge because James realizes just how much of an impact a teacher can have, whether they're a good egg or a particularly bad one.
"Thinking about being a teacher reminded me of my youth," James shares. "I had a lot of teachers who punched the clock and would basically just have us sit there for 45 minutes playing cards, talking or whatever. At the time, I thought that was great. As it turns out, though, I had some teachers who really taught well and mentored me, and I still live by their principles 30 years later. You can really inspire some kids if you're a good teacher."
As a husband and father of three himself, James is also proud of being part of a project where standing up and making a difference is emphasized. "When you make a movie, you want it to be exciting for kids, adults—everybody," James says. "Oftentimes when you choose to do a movie that's clean, it feels like it's going to be fun-free, but that's so not true. You can build story, you can build emotion, comedy, inspiration, action. It's the type of movie I prefer because I like being able to sit next to my kids and feeling comfortable watching a movie."
Dad vs. Actor
For James, faith and family are an integral part of his life, so it's not surprising that he's careful about what roles he chooses. Inspired by movies from a very early age, it was Rocky, not a funny flick that stayed with him the most.
"It was all about an underdog overcoming the odds, and that really changed me," James shares. "I've always been drawn to movies with an underdog, movies with a positive takeaway, and how Rocky was done was so brilliant. It changed my life."
What also changed—and shapes—his life is his relationship with God and his family. While his three kids know their dad is an actor, they help keep him grounded because they primarily see him as "dad."
"If anything, my only fear is my kids think every dad is doing what I do because they know Adam Sandler, too, and that he's in movies," James says with a laugh. "It's really fun getting to make movies like Boom because it's a movie my older kids can see, and I can sit with them. My daughter is five, so she's a little too young for this movie. But I think the message is great, and in a couple of years, I'd love to show her the movie and have her enjoy it and really get behind it."
As for staying true to his faith in the movie business, James admits it isn't always easy, and he never wants to come across as preachy. But in what he describes as a sea of "empty" movies flooding theaters these days, he's definitely choosy and wants to be a good example.
And whatever he's doing, it's always important to him to be part of something where audiences "can get away from the daily grind and walk away with something positive." If that means playing more lovable underdogs? Well, he's in.
For more, check out Jeffrey Huston's review of Here Comes the Boom on Crosswalk.com.