12 Best Christian Movies of 2019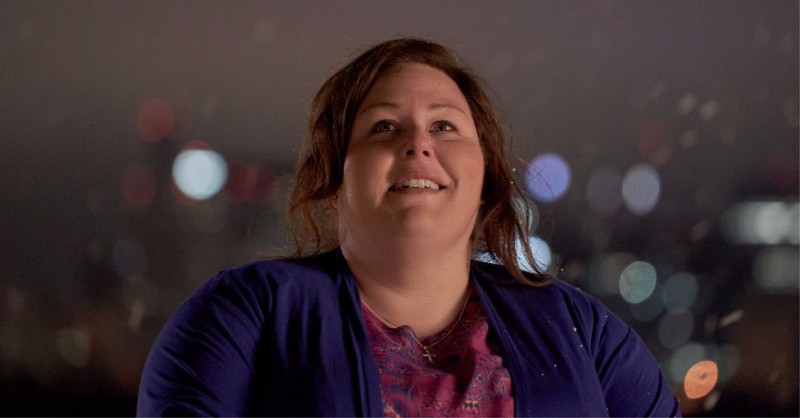 For fans of Christian movies, 2019 began with a Top 5 hit (Breakthrough) that demonstrated the power of prayer and ended with a movie (A Hidden Life) that spotlighted an unsung hero of history. 
In between, fans of faith-centric stories enjoyed a movie about Mister Rogers, multiple documentaries, another project from the Kendrick Brothers, and a film about Harriet Tubman. There even were two movies inspired by The Pilgrim's Progress.
Here are my 12 favorite Christian movies of 2019. These faith-based films will surely inspire all ages.
Photo courtesy: ©Fox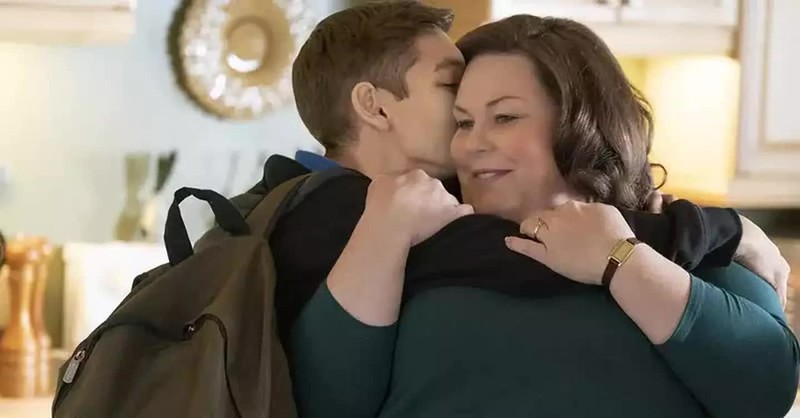 1. Breakthrough
A 14-year-old boy falls through an icy pond and is presumed dead after being without a pulse for 45 minutes. But then his mother prays – and his heart starts beating again. Breakthrough is based on the real-life miraculous story of Josh Smith and his mother Joyce, a Missouri mom who believed in the power of prayer. It stars Chrissy Metz (This Is Us) as Joyce, Topher Grace (Spider-Man 3) as Pastor Jason Noble, and Dennis Haysbert (24) as John's doctor. Rated PG for thematic content including peril.
Photo courtesy: ©Fox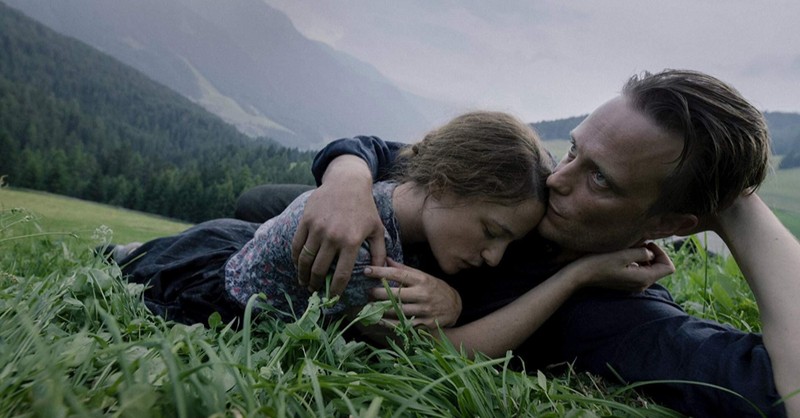 2. A Hidden Life
An Austrian Catholic farmer refuses to fight for the Nazis and is executed for his courageous stance. A Hidden Life is based on the true story of Franz Jägerstätter, a devout Catholic who was drafted during World War II and refused to pledge allegiance to Hitler ("If our leaders are evil," the farmer says, "what does one do?") In the film, Jägerstätter even rebuffs advice from the bishop, who tells him, "You have a duty to the fatherland." Directed by Terrence Malick (The Tree of Life), A Hidden Life is beautiful, gut-wrenching, inspiring, and convicting. Rated PG-13 for thematic material including violent images.
Photo courtesy: ©Focus Features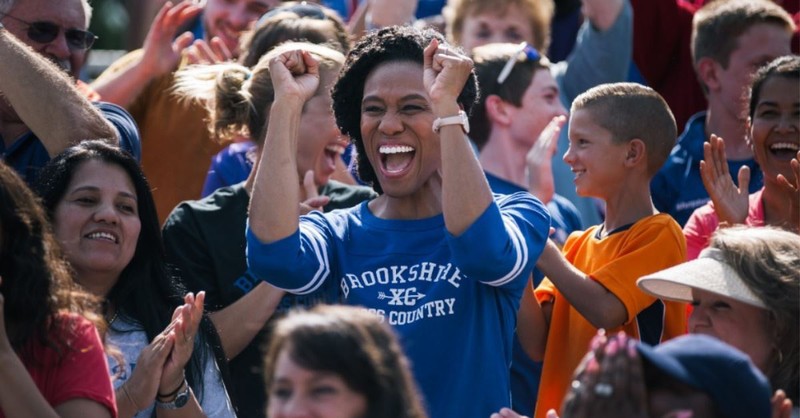 3. Overcomer
A high school basketball coach named John Harrison sees his championship dreams dashed when the town's largest employer closes, forcing hundreds of families to move elsewhere. He grows even more discouraged when he is forced to coach cross country. His outlook on life is changed when he bumps into a joy-filled blind man, who helps Harrison discover his true identity in life -- that is, in Christ. Overcomer was the sixth film by filmmakers Alex and Stephen Kendrick. Rated PG for some thematic elements.
Photo courtesy: ©Sony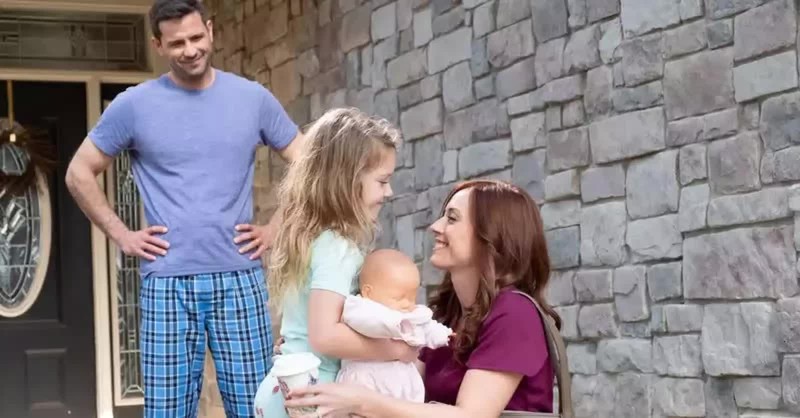 4. Unplanned
Abby Johnson, a Planned Parenthood clinic director, switches from pro-choice to pro-life after assisting with an abortion. Based on a true story, Unplanned follows Johnson's story – from her days as a college student, to her time as a Planned Parenthood volunteer, to the time she became the director. Unplanned is rated R, although it should have been PG-13. Yes, it's disturbing, but it doesn't show us what the doctor sees. (Instead, we see a computer monitor.) It includes minor language. Rated R for some disturbing/bloody images.
Photo courtesy: ©Pureflix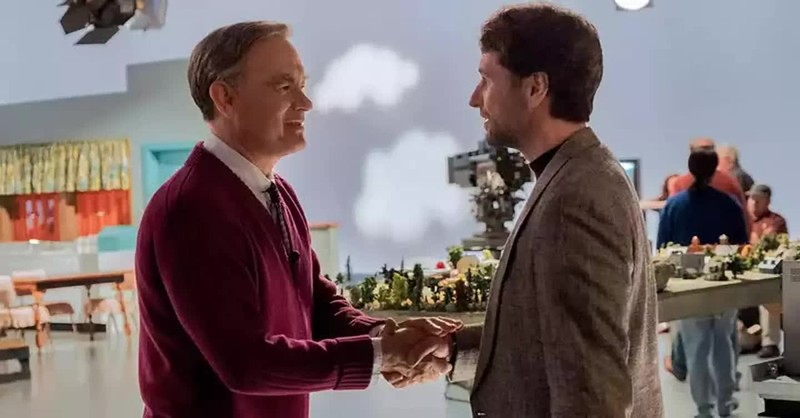 5. A Beautiful Day in the Neighborhood
Lloyd Vogel, a hard-nosed magazine reporter, changes his outlook on family and life after interviewing Fred Rogers of Mister Rogers' Neighborhood. Tom Hanks plays Rogers in an Oscar-worthy performance. The film is not a Christian film in the traditional use of the phrase, even though it gives us a peek at Fred Rogers' strong faith. We see him praying by his bedside for individuals, by name. We hear his wife reference how he reads Scripture. A Beautiful Day in the Neighborhood is one of the best films of the year. Rated PG for some strong thematic material, a brief fight, and some mild language.
Photo courtesy: ©Sony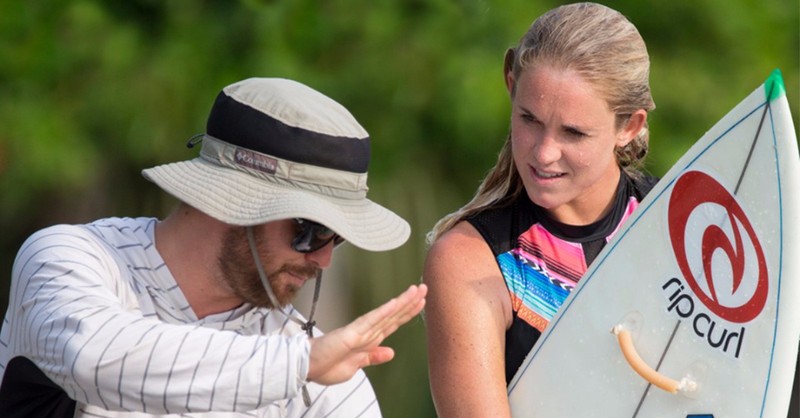 6. Bethany Hamilton: Unstoppable
It's the uplifting story of Hamilton, the surfer who lost her arm in a 2003 shark attack but persevered through the tragedy to win championships and inspire millions. Unstoppable tells her story through the eyes of people who know her best, including her family, her life-long friends and her surfing competitors. It combines old home video footage with modern breathtaking HD video of her at sea. The result is one of the best documentaries I've seen. Rated PG for some thematic elements.
Photo courtesy: ©Pureflix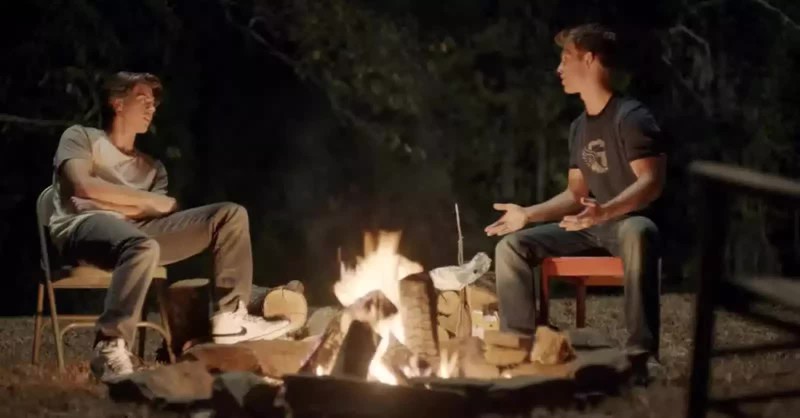 7. Run the Race
Two high school teens with goals of college scholarships – one track and field, the other football – see their hopes dashed following a pair of injuries. Brothers Tim and Robby Tebow served as executive producers for the film, which excels with its grittiness and realism while remaining in family-friendly territory. It's far more than a sports film. Run the Race is a film about faith, brotherhood and perseverance. (The film's teens lost their mother to illness. Their father, an alcoholic, abandoned them.) It stars Mykelti Williamson (Forrest Gump) as their coach. Rated PG for thematic content and some teen partying.
Photo courtesy: ©Roadside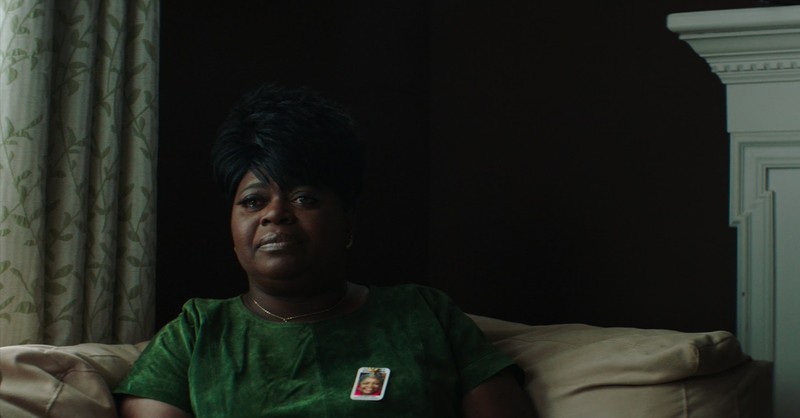 8. Emanuel
Four years ago, a 21-year-old white supremacist shot and killed nine African-American churchgoers in Charleston, S.C., with the goal of starting a race war. Instead, he accidentally sparked a movement of forgiveness. Emanuel is a documentary that tells the story of the 2015 Charleston mass shooting from the viewpoint of the victim's family members – some of whom publicly forgave the shooter barely 48 hours after the tragedy. It's one of the most powerful documentaries you'll ever watch. Brian Ivie (The Drop Box) directed it. NBA star and Golden Star Warriors' guard Steph Curry is the executive producer.
Photo courtesy: ©Fathom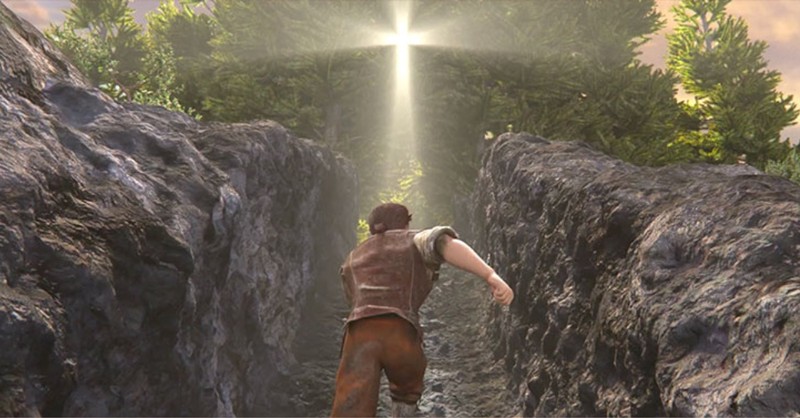 9. The Pilgrim's Progress
A man named Christian journeys from the City of Destruction – his home – to the Celestial City. The Pilgrim's Progress (2019) is an animated movie based on the best-selling allegorical book by 17th-century pastor John Bunyan. And even though it doesn't feature Pixar-worthy animation – not many movies do – its script and voice talent more than makes up for it. It's a convicting and inspiring movie that every Christian kid should watch.
Photo courtesy: ©Fathom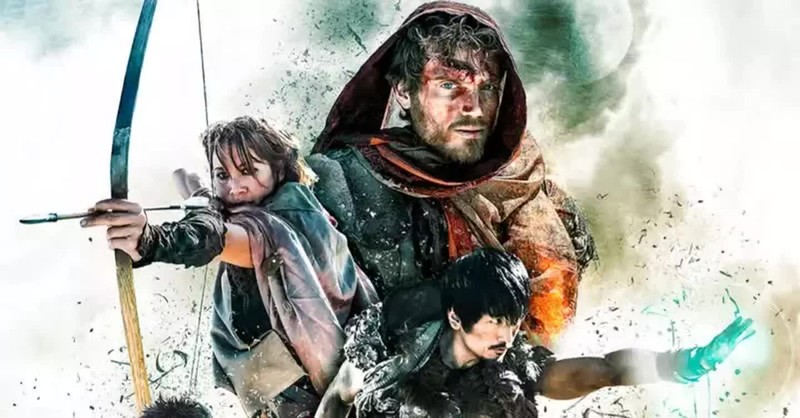 10. Heavenquest: A Pilgrim's Progress
It's the live-action backstory to The Pilgrim's Progress (1678), and even though John Bunyan didn't write it, I suspect he'd give it two thumbs up. Heavenquest follows the story of Evangelist, who is a "good guy" in the 1678 book but in Heavenquest is a skeptic of the one true King. Eventually, Evangelist – "Vangel" in the movie – becomes a believer as he travels from the wicked Southern Kingdom to the peaceful Northern Kingdom. Heavenquest is a worthy companion story to the classic novel.
Photo courtesy: ©Fathom
11. Patterns of Evidence: The Moses Controversy
It's a plain-language documentary about biblical archaeology and theology, and it tackles a controversial question within the academic world: Did Moses write the first five books of the Old Testament? The answer has far more significance than you might think. The Bible claims Moses wrote the Pentateuch (Exodus 17:14, Numbers 33:2, Joshua 8:31) – yet many mainstream scholars claim he didn't. The Moses Controversy is a follow-up film to 2015's Patterns of Evidence: The Exodus and is hosted by Timothy Mahoney.
Photo courtesy: ©Fathom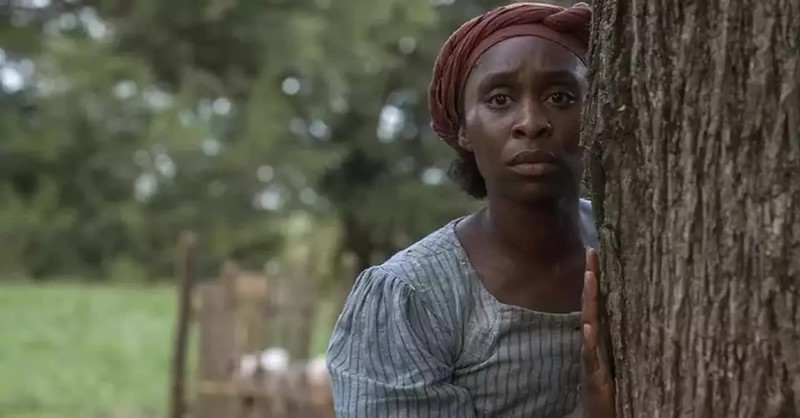 12. Harriet
A courageous slave named Minty runs away from the slave state of Maryland to the free city of Philadelphia, where she becomes an abolitionist and joins the Underground Railroad to help others escape. She also changes her name to Harriet Tubman. It's an inspiring tale about a woman who risked her life to run away – and then risked it again and again to help others find freedom, too. Harriet includes some strong language but also contains plenty of faith-centric content. Rated PG-13 for thematic content throughout, violent material and language including racial epithets.
Related:
8 Christian Movies We're Anticipating in 2020
Top 10 Best Christian Movies of 2018
Michael Foust is a freelance writer. Visit his blog, MichaelFoust.com.
Photo courtesy: ©Focus Features
---