11 Best Christian Movies for Kids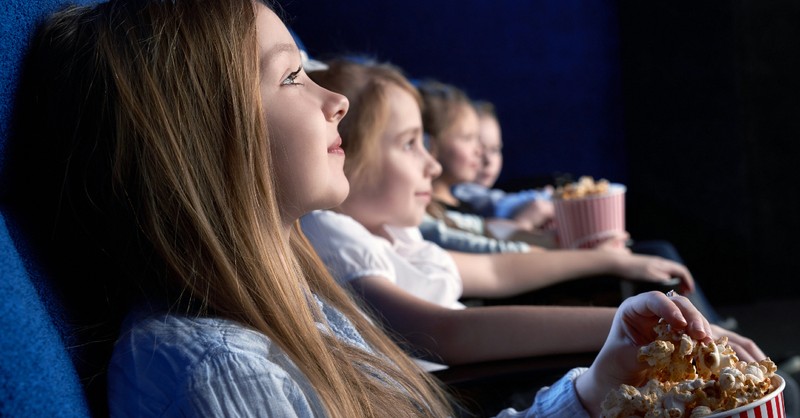 Are you looking for some more Christ-focused shows to replace your kids' current screen time? You are in the right place! No more stressing about what movies or shows your kids will watch when you have this list of 10 of the best Christian movies for your kids to watch!
Best Christian Movies For Kids
Screen time can honestly seem like a must, especially in today's quick culture. It may make our jobs as parents harder, but it doesn't mean we can't still ensure that screen time can be healthy for our kids! The Bible tells us that we should guard our minds and protect what goes into them. This matters especially for our children because while they are young, WE are the ones who are responsible for safeguarding their minds to the best of our ability.
"The eye is the lamp of the body; so then if your eye is clear, your whole body will be full of light. "But if your eye is bad, your whole body will be full of darkness. If then the light that is in you is darkness, how great is the darkness!" Matthew 6:22-23 NIV
It's about finding the RIGHT things for them to see – things that bring life and light into their minds. One of the ways we can do that is by choosing the RIGHT type of screen time with Christian TV shows and movies!
You may be thinking, well, there aren't many options for faith-based movies for kids, right? That's what this list is for! These movies included on this list are great for all ages, toddlers to teens. And most importantly, they point kids back to Christ, which is the whole goal and calling God has placed on our lives as parents. These movies are great to watch together as a family - they will help foster an environment to start godly discussions with each other and lay those foundational truths in your kids' lives.
There doesn't have to be a "magic" age for watching Christian kids' shows or movies - start with some of the cartoon options on this list and build up to the ones more suitable for families and older kids. You can begin as early as you want, replacing Cocomelon with shows about God's truths for your kids! Here are some fantastic Christian movies for kids to help make screen time more beneficial for their spiritual growth and spark godly conversation. I've broken them down into cartoon movies for kids, family-friendly movies, and Christian holiday movies for kids!
Best Christian Cartoon Movies For Kids
Most of these Christ-focused movie options in this section are for your younger kids - I'd say toddlers and preschoolers, even elementary-aged too. Most are cartoons, so the bright and fun colors will visually appeal to kids while also instilling spiritual truths and values in them.
1. The Prince Of Egypt (Rating NR)
This movie is such a classic and definitely not one to skip over if you haven't watched it yet! DreamWorks published it in 1998, and you can tell it's of excellent quality and animation, which is a considerable feat for Christian-focused movies.
It tells the story of Moses, all the way from when his mother placed him in a basket after King Herod demanded all Hebrew boys under the age of two be executed. It goes through his time in the palace growing up, murdering an Egyptian and God's journey in his life to eventually call Him to free God's people from Pharaoh. It goes through each plague and brings the story to life in a really creative way.
It does a fantastic job of staying true to God's Word while also adding some dramatic "movie elements" to keep kids' attention without sacrificing biblical quality. I would suggest reading the story from Scripture to make sure you can discuss any discrepancies, but this movie acts as a great guideline for helping your kids learn about Moses and God's faithfulness to His people.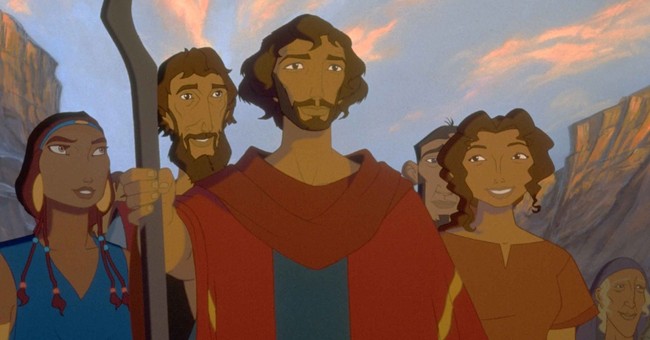 Photo credit: ©DreamWorks Animation
2. Joseph: King Of Dreams (Rating NR)
Just two years after the Prince Of Egypt was released, Joseph: King Of Dreams was released! This one is VERY similar in that the animation is top-notch (another DreamWorks production) and stays true to the story of Joseph in the Bible.
It starts with Joseph being born from Rachel and Jacob, his brother's jealousy, and being sold into slavery, all the way through Joseph's up and down journey from the palace to prison back to the palace. Eventually, it comes full circle, and he meets with his family again as the second most famous man in Egypt.
We absolutely love this movie and have watched it many times with our four-year-old. One of the things we like most about it is the music - the words and lyrics are touching and are a form of praise and worship to the Lord.
3. Jonah: A VeggieTales Movie (Rating G)
VeggieTales is such a classic when it comes to Christian kids' shows and movies! Phil Vischer, the creator, and voice for some of the characters, has made this franchise one to remember!
The VeggieTales videos take important points and stories from Scripture and turn them into fun, yet impactful stories that kids can relate to. This specific movie goes through the story of Jonah, and if you remember, the infamous Pirates who don't do anything.
They also stay true to the story's ending, showing that not all Scripture has a necessarily "happy ending" - sometimes people disobey God. But it does a great job of showing that God wants everyone to show compassion and mercy, even to those who do not seem to deserve it. VeggieTales always end with Bible verses and talk about how that story relates to God and His Word - plus, silly songs with Larry are such a classic form of humor that kids love (or maybe just me!).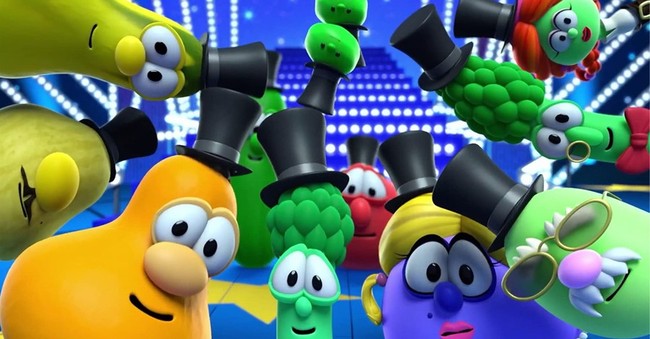 Photo credit: ©Yippee
4. Lion Of Judah (Rating PG)
This cartoon movie tells the story of Jesus' crucifixion through the lens of Judah, the sacrificial lamb. Along with his animal friends, they travel to Jerusalem. The animation may not be up to par with the previous options, but it is still an informative movie to teach your elementary-aged kids about Jesus and the crucifixion in a visual way. This makes it great for leading up to Easter or any time of the year.
I would say this movie may be better suited for kids who are 6+ due to some of the elements that may be a little hard for younger viewers to see.
Best Christian Movies For Families
Here are some great (non-cartoon) faith-based movie options for families to watch! These will bring some joy into your home and maybe even some tears, but they are great to have on your movie shelf.
1. God's Not Dead Series (Rating PG)
You may remember when the first God's Not Dead movie came out years ago, and the ever-popular God's Not Dead song sang by Newsboys.
It tells a great story of an atheist professor challenged by a brave college student who believes that God doesn't just exist, but is alive and well.
I remember we went to see this with our youth group during my husband's youth Pastor days. It was awesome and was such a huge step in making faith-based movie options more mainstream by coming to theaters. Since then, there have been three more released in this series - God's Not Dead 2, God's Not Dead: A Light in Darkness, and God's Not Dead: We the People.
This is definitely a must-watch for families!
2. Heaven is For Real (Rating PG)
This heart-wrenching tale tells the story of a boy who claims to have gone to heaven during a near-death experience. Featuring some big-name actors, it is a beautiful story that will challenge your faith and keep you glued to the screen throughout!
3. Grace Unplugged (Rating PG)
This movie is about a girl (Grace) who is a talented singer and musician. Once she turns 18, however, she receives a massive break in the music business and must decide if she will hold on to the faith she was taught or walk away from her Christian faith.
It's a beautiful story that would be especially great for teens to watch and encourage them to dig deeper into their faith, no matter what the world throws their way.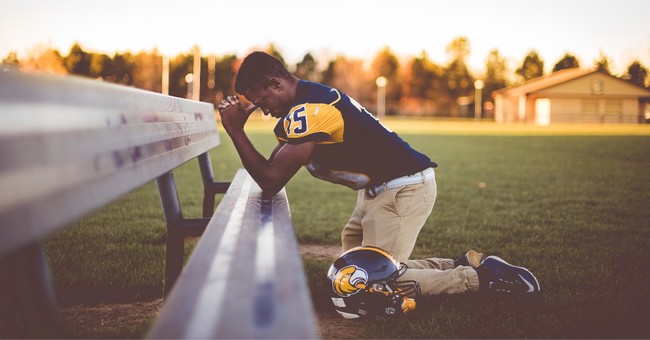 Photo credit: ©Ben White/Unsplash
4. Facing The Giants (Rating PG)
If you are a sports fan or a family of sports fans, you MUST see this movie!
Facing The Giants is an inspirational story of a losing high school football coach (Grant Taylor) with an underdog team. Throughout the movie, he challenges his players to believe in God and encourages them to face their "giants" on and off the field.
5. Letters To God (Rating PG)
You definitely will want the tissue box for this one! This movie is about a young boy fighting cancer and writing letters to God. He touches the lives of everyone he meets, including in his community.
His life begins to impact an unsuspecting postman and encourages his faith in ways that only God could orchestrate! It is such a beautiful story for families to watch together to see the wondrous ways God STILL works today.
Best Holiday Christian Movies For Kids
These Christian holiday movies for kids are wonderful options to watch leading up to Christmas and ensure you keep the focus on Jesus all season long.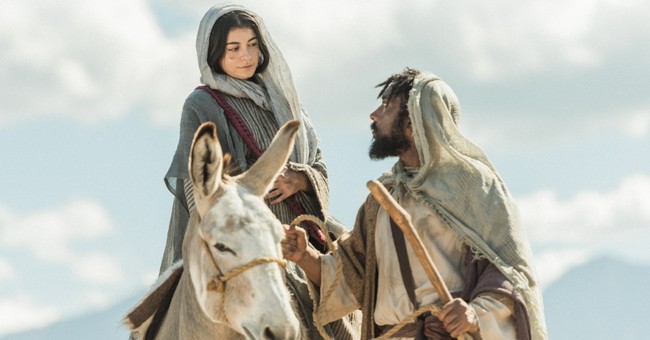 Photo credit: ©Angel Studios
6. The Nativity Story (Rating PG)
This live-action movie tells the story of Mary and Joseph and their journey to Bethlehem for the birth of Jesus.
I love that it uses real people because it brings the story to life and stays biblically accurate. It is a great Christian movie that kids and parents can watch together, and can lead to some great conversations about the true meaning of Christmas.
7. The Star (Rating PG)
This movie is SO fun and is such a cute story! It is in a cartoon format, so kids will absolutely love it. The animation is right up there with some of the secular animated movies today, making it even better to watch.
It tells the Christmas story through the eyes of - wait for it - the donkey! Bo is a super adventurous donkey who longs to break free from life at the mill where he lives. Along the way, he teams up with some other "stable" animals and ends up at the birth of Jesus. It is not 100% biblically accurate, but still a fantastic option to make sure your kids are reminded of the reason we celebrate Christmas - Jesus' birth.
I hope you enjoy this list and find some great Christ-focused screen time options for your kids and family! Feel free to bookmark this page and refer to it when you want a great list of Christian movies for kids.
Photo credit: ©GettyImages/SerhiiBobyk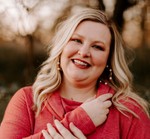 Mindy Jones is a Christ-follower, loving wife, and stay-at-home mom. She is a graduate of Campbellsville University with a Major in Business Administration and a love for writing. Her mission is to guide Christian moms in being more intentional in their faith, family, and homes with practical tips and authenticity! She hopes to inspire moms to be fervent in raising children who love the Lord, offering tons of activities and resources to do so on her website, Mindy Jones Blog.