Best of Movies in 2002
Laura MacCorkle

Senior Editor for Fun

2002

30 Dec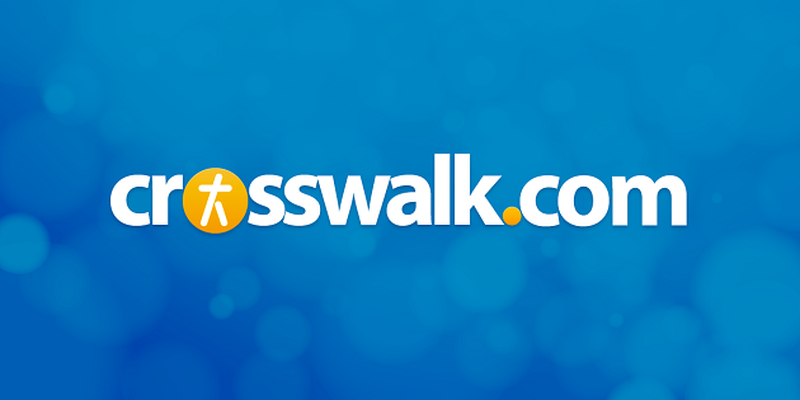 The year 2002 brought forth a major lineup of blockbuster hits, many of which broke or tied box-office records:  Spider-Man, Star Wars:  Episode II – Attack of the Clones, Harry Potter and the Chamber of Secrets, Red Dragon, The Ring, and Lilo & Stitch--among others. 
We delved deep into the Crosswalk movie review archives and compiled the best reviews of the year for your reading enjoyment.  So grab a cup of coffee, sit back, and enjoy movie reviewer Holly McClure's comments on each selection (listed in no particular order).  If you want to read more, just click on the link for the full review of each movie. 
---
About a Boy
Rating:
  PG-13
Actors:
  Hugh Grant, Rachel Weisz, Toni Collette, Nicholas Hoult
Director:
Chris Weitz, Paul Weitz
Comments:
About a Boy
is extremely well-written, balancing comedy and drama. The amazing screenplay by Paul and Chris Weitz (
American Pie
) is clever, witty and very funny, but also full of realistic dialogue and circumstances.  Grant, Hoult and Collette manage to tap into real human emotions.  It's refreshing to hear adult dialogue that's intelligent, funny, profound and deeply moving.  There are serious moments (Will's brief remembrance of his deceased dad, Marcus seeing his mother after a suicide attempt), but the lighthearted, funny moments far outweigh them.
Click here
for the full review.

Minority Report
Rating:  PG-13
Actors:  Tom Cruise, Colin Farrell, Samantha Morton, Max Von Sydow
Director:  Steven Spielberg
Comments:  Producer/director Steven Spielberg has done it again with an incredible action detective thriller that propels the audience into a future filled with exciting technology and detailed special effects that go beyond anything you've seen before.  What is the minority report?  It's the only check-and-balance in the "fail-proof" pre-crime system.  Where is it?  That's the part that makes the story interesting.  Cruise plays a devastated dad who lost a son to a kidnapping that could have been prevented had pre-crime been in place.  He perfectly captures the grieving and guilt-ridden husband who drowns his sorrows with illegal painkillers, stays away from a wife he still loves and loses himself in his work.
Click here for the full review.



My Big Fat Greek Wedding
Rating:  PG
Actors:  Nia Vardalos, Michael Constantine, Lainie Kazan, John Corbett
Director:  Joel Zwick
Comments:  This is a chick flick, but men will enjoy the father's subtle sarcasm, his obsession with Windex (his cure for everything), his culturally chauvinistic statements and his biased comments about the Greek's influence on our culture.  Women will enjoy the whole thing, especially if they're single and over 30!
Click here for the full review.



Signs
Rating:  PG-13
Actors:  Mel Gibson, Joaquin Phoenix, Cherry Jones, Rory Culkin
Director:  M. Night Shyamalan 
Comments:  Writer/producer/director M. Night Shyamalan delivers another unique psychological thriller that skillfully combines his brand of horror with science fiction, weaving both into an enthralling story and earning him the well-deserved title, "Master of Suspense."  Mel Gibson again proves his ability to deliver a likable but complex character, one who wrestles with his new role as a single dad, tries to forget who and what he was in the past and openly grieves for his dead wife.
Click here for the full review.


The Count of Monte Cristo
Rating:  PG-13
Actors:  Jim Caviezel, Guy Pearce, Richard Harris, Luis Guzman
Director:  Kevin Reynolds
Comments:  Alexandre Dumas' classic story has been retold many times on the big screen, but no version has ever achieved the epic style and artistry brought to the story by director Kevin Reynolds and screenwriter Jay Wolpert. This thrilling, swashbuckling adventure has everything: It's perfectly cast and has gorgeous scenery (Ireland and Malta), exciting plot twists and old-fashioned swordfight excitement filmed with 21st century Matrix- style camera techniques.
Click here for the full review.


The Emperor's Club
Rating:  PG-13
Actors:  Kevin Kline, Roger Rees, Rob Morrow, Steven Culp, Joel Gretsch, Patrick Dempsey
Director:  Michael Hoffman
Comments:  Director Michael Hoffman (One Fine Day) delivers a thought-provoking look at how a teacher changed the lives of his students.  On a deeper level this story deals with the issue of those who try and "beat the system" by taking the easy road to success, with little regard for who they hurt or step on in that journey.  But at what price and at what cost does that behavior affect others?  Rarely do we see a realistic story dealing with ethics between a teacher and his pupils.  The Emperor's Club is sort of a cross between Dead Poets Society and Goodbye, Mr. Chips, only much better because the story isn't depressing and there are no deaths, suicides or musical numbers.
Click here for the full review.


The Lord of the Rings:  The Two Towers
Rating:  PG-13
Actors:  Sean Astin, Cate Blanchett, Ian McKellen, Viggo Mortensen, John Rhys-Davies, Liv Tyler, Elijah Wood
Director:  Peter Jackson
Comments:  This is an incredible fantasy, sci-fi, adventure epic filled with elaborate sets, grotesque creatures, beautiful New Zealand countryside, a superb ensemble of talented actors and some of the most amazing special effects and battle scenes you've ever seen!  Director Peter Jackson has taken on a monumental task that no other director in history had tried to accomplish before this trilogy--making three films in a year and a half of production.
Click here for the full review.



The Rookie
Rating:  G
Actors:  Dennis Quaid, Rachel Griffiths, Angus T. Jones
Director:  John Lee Hancock
Comments:  Quaid (Jim Morris) is brilliant as the husband, father, teacher, and coach who put others first, followed his dream and became a hero.  Angus T. Jones (Hunter Morris) is perfectly cast as the adorable son who steals several scenes in the movie.  The precious father/son moments Jim shares with Hunter on and off the field are tender, affirming and (at times) touching reminders of the hard times Jim had growing up, relating to and communicating with his own dad.
Click here for the full review.



Tuck Everlasting
Rating:  PG
Actors:  William Hurt, Ben Kingsley, Sissy Spacek, Jonathan Jackson, Alexis Bledel
Director:  Jay Russell
Comments:  From the director of My Dog Skip comes another classic your family will treasure!  Jay Russell captures a beautiful period romance/adventure taken from a children's classic that all ages will enjoy and relate to.  I enjoyed the tender family moments, precious "first love" kisses, profound statements about life and death, and a moral message that resonates with a biblical one--live your life to its fullest and enjoy every minute you have!
Click here for the full review.



We Were Soldiers
Rating:  R
Actors:  Mel Gibson, Madeleine Stowe, Sam Elliott, Greg Kinnear, Chris Klein, Josh Daugherty, Barry Pepper
Director:  Randall Wallace
Comments:   Moving scenes show the Americans and Vietnamese battling, praying and strategizing.  Gibson embodies the leadership of Lt. Col. Hal Moore in every aspect, including his spiritual conflicts and family-man side, which is rarely seen in war movies these days.  Here's a man who prays with his men before going into battle, promises them he will bring them all home, dead or alive, and weeps at the loss of those who give their lives for their country. 
Click here for the full review.