Big Dreams and a Big Voice Light Up Pure Country 2: The Gift
Laura MacCorkle

Crosswalk.com Senior Editor

2010

15 Oct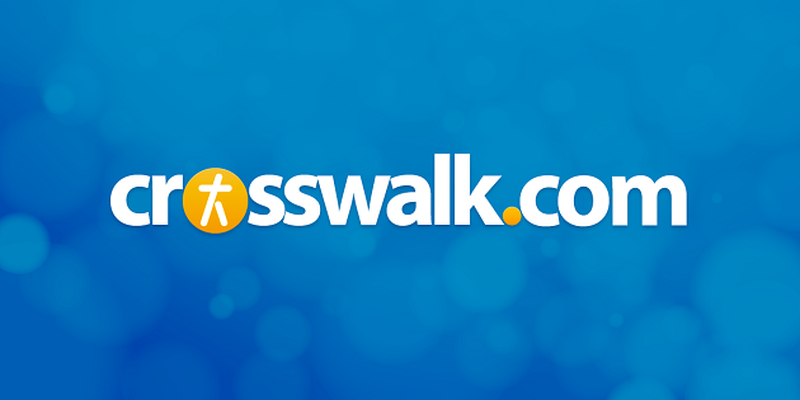 "Dream big, reach high … Don't ever be afraid to spread your wings and fly."

— "Dream Big," Theme from Pure Country 2: The Gift

A promising young singer leaves her small town and heads to Nashville, Tennessee to try and make it in country music. She's got a big voice and big dreams for a music career that just can't be squelched. But it won't be easy, and along the way she'll have to make sacrifices and also learn some hard lessons.

It's a story that could be told of many young rising stars in country music today, including Katrina Elam, a singer-songwriter who first burst on the scene in 2004 with her self-titled debut on Universal South Records. Now, in the new musical-drama film Pure Country 2: The Gift, art imitates life as Katrina takes on her first acting role as Bobbie Thomas, a young woman who also leaves a small town to see if she can make it in Music City, USA.

With a wink and a smile, Katrina admits that she took the part just to meet country superstar George Strait, who previously starred as Dusty Chandler in 1992's Pure Country and now plays himself in the newest film in this motion picture series.

"I grew up watching the first Pure Country and obviously loved George Strait," shares the native of Bray, Oklahoma. "So just to meet him for the first time was incredible. And to get to do scenes with him and see what a sweetheart he is was really fun."

In Pure Country, Strait portrayed an established country music star who had grown tired of fame and life on the road and wanted to go back to a simpler life. In a smaller role playing himself in Pure Country 2, he acts as a mentor to Bobbie as her career is on the rise.

Country Cousins of Sorts

Billed as a "follow-up" to Pure Country, Pure Country 2 continues with similar themes and tones as in the first film, but with an unrelated storyline.

"It's a stand-alone project," explains actor-screenwriter Dean Cain (Superman/Clark Kent in TV's Lois and Clark), who co-wrote the script with his father and director Chris Cain (September Dawn, Pure Country, Young Guns). "But it shares the same heart and the same feel and that same sort of texture that the first one did … and in that sense it's in the same genre."

Dean and Chris had co-written the script for Pure Country 2 over 15 years ago, very soon after finishing work on Pure Country. But it took a little time to find the right person with a big voice to fill the shoes of Bobbie Thomas. In fact, when the screenplay was being written, LeAnn Rimes was the rising star who the Cains had in mind to bring Bobbie's story to life on the big screen. But at the time, LeAnn was too young for the part and also not interested in acting. So the project was shelved for the time being.

"We went through a whole bunch of people that just didn't seem to be what we were looking for, and [Katrina] popped up about six years ago," says Chris. "I had her read with my wife, who's an actress, and she had some natural instincts for acting. So it looked like this was something that could work."

"I just thought that they didn't like me," jokes Katrina who was still a teenager at the time of her audition. "It was the longest callback ever."

The six-year wait was indeed a bit puzzling, but Chris says they didn't wait for Katrina to grow up. "It just took that long to get the movie made for the obvious reasons that you don't see these movies on the big screen much anymore."

Rules for Breaking and Following

Targeted to the family market, Pure Country 2 illustrates themes and lessons that many moms and dads will likely embrace and want to talk about with their children, as they see Bobbie making important life choices in the fantasy world of bright lights and country music.

The story begins just as Bobbie is born, and her mother has died after giving birth. With a father not in the picture, "Auntie Ella" steps in to parent the young orphan. At the same time, three guardian angels (Michael McKean, Cheech Marin, Bronson Pinchot) take part in delivering the gift that God has given to young Bobbie—a truly transcendent singing voice.

Soon she discovers her gift when she's old enough to sing in the gospel choir at Ella's church. And on into her teens—as Katrina did in real life as well—Bobbie takes advantage of every singing opportunity she can find, including singing at the local rodeo in between competitions.

When Bobbie is old enough and ready to head out on her own in search of fame and fortune, Ella reminds her of the three life rules that she has always tried to impart: never lie, be fair and never break a promise.

"We went back and forth over those a few times," reveals Dean of the rules when writing the script. "[They're] just really good solid rules to live by, really. I have a 10-year-old son, and he understands those rules, too."

"I wanted the rules to be easy to break," adds Chris. "The bigger the gift, the bigger the rule that you can break, 'cause you keep getting away with things. And breaking the rule once is difficult; doing it the second time is easier."

Bobbie has to learn the hard way, as she proceeds to break all three rules while trying to make it big in country music. She lies about being a singer when interviewing for a waitressing job at a sushi bar. She leaves the ad hoc band she's formed with her Japanese co-workers in the dust when it comes time to sign an exclusive management deal and recording contract. And she breaks a promise to her long-lost father, who she unexpectedly meets for the first time after she's achieved a little stardom.

But in the end, and after Bobbie faces losing her voice and potentially her career, the young woman makes amends, remembers who she is, goes back home and finds her voice again when she learns to sing from her heart.

Lessons to Be Learned

"I think anybody who's ever moved from a small town to Nashville and tries to make it as a country singer has definitely had to … well, it's kind of a hard balance between doing what you need to do to get to where you want to go and doing the right thing," reflects Katrina. "It's, you know as they say in the movie, 'it's business.' But it's your life, too. So, of course, I can relate to that."

Having had her own hard times dealing with record labels in the music business in the past decade or so, Katrina saw her most recent studio project go unreleased and has dealt with difficulties in her music career as well.

"What I learned is that maybe what you don't want is fame … like maybe what you want to do is just make music. And that's kind of where I come from and that's how I kind of relate to [Bobbie]. I just want to do what I do and do it well enough hopefully to get paid enough to live. But I'm not going to sell my soul, and I'm not going to make my personal life sacrifice too much for that. So, just know who you are and know that the gift isn't who you are."

Admitting that she's not sure she'll pursue any other acting opportunities after having such an enjoyable experience with Pure Country 2 ("This was too nice, and I got lucky"), Katrina is continuing her music career primarily as a songwriter these days. Her most recent handiwork has been recorded by Carrie Underwood ("Change" on Play On), and a few of her songs are also featured on Rascal Flatts' upcoming project (Nothing Like This) which releases next month.

Music Makes the Movie

Katrina's also grateful to see some of her previously unreleased work brought back to life with Pure Country 2, as Chris and composer-songwriter Steve Dorff (who also worked on Pure Country) decided to include some of her songs on the soundtrack for the film.

"This movie is music driven," Chris explains. "It's about music, and so my challenge with music is to not just stop the movie and do some music, but to have the music drive you to the next plot or the next story or the next joke or the next line. We wrote three or four songs, specifically to do certain things [in Pure Country 2]. 'Dream Big' is obviously one that had to have something big in it, and then [Katrina] had this unreleased album, and we have four [tracks] off of that album."

As the first single to release from the soundtrack, "Dream Big," is already lighting up country radio since its debut earlier this fall. The entire soundtrack will release later next year on February 15, and until that time the film's music can be heard when Pure Country 2: The Gift releases in theaters in select cities on Friday, October 15, 2010.

But Chris hopes to see the film broaden its reach to other markets as well, and has some big dreams of his own for a next film in the Pure Country series.

"If we wait 15 more years, I'm going to be in trouble," he says. "We would like to think that there's a market for this kind of movie—something that's positive and you walk out of with a smile on your face and a tear in your eye at the same time. We kind of think there's a place for values still in this country, [but] it's a problem convincing a major studio to do something like this."



Releasing in select cities on October 15, 2010, Pure Country 2: The Gift is rated PG (language and thematic material) and stars George Strait, Katrina Elam and Dean Cain. For more information and to check local showtimes and availability, please visit www.purecountry2thegift.com.

**This article first published on October 15, 2010.