Campy Cuteness for Whole Family in "Herbie: Fully Loaded"
Lisa Rice

Contributing Writer

Updated

Jul 27, 2007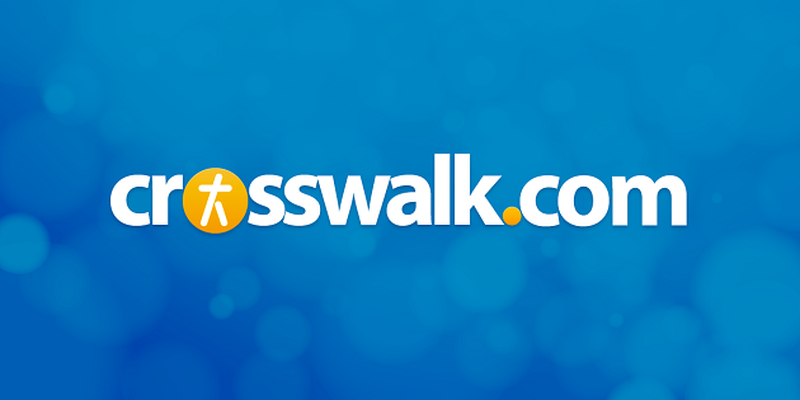 Release Date: June 22, 2005
Rating: G
Genre: Adventure/Comedy/Family
Run Time: 101 minutes
Director: Angela Robinson
Actors: Lindsay Lohan, Michael Keaton, Matt Dillon, Breckin Meyer, Justin Long, Cheryl Hines, Jimmi Simpson, and Jill Ritchie
"Herbie: Fully Loaded" is the next family-friendly, fun flick in the series of "Herbie" movies that began with the beloved George Lucas-directed "Herbie" in 1966. The new movie opens with a montage of black and white "Herbie" footage, which pieces together the original story of a little VW Bug with a mind of its own.
In "Fully Loaded," third-generation racecar driver Maggie Peyton (Lindsay Lohan) has just graduated from high school, and her racecar driver father, Ray (Michael Keaton) has magnanimously offered to buy her a car. Yes, Maggie can pick any car she wants … from the junkyard, that is! Fortunately for a little, old, white car that's about to be crushed, she picks Herbie, the Volkswagen Beetle painted with the number 53, paying $75 and moaning about its dubious potential.
When Maggie gets into the car, though, the glove box opens, and a letter falls out. It reads, "Please take care of Herbie. Whatever your problems, he will help you solve them." To which she replies, "Great, a fortune cookie on wheels."
Her skepticism is short-lived, though, as she quickly finds out that the little Bug has a number of tricks under its hood, and she and her handsome mechanic friend, Kevin (Justin Long), rightly guess that Herbie was a real race car in his day. Maggie and Kevin take a wild ride as Herbie leads them to a car show where a handsome NASCAR favorite, Tripp Murphy (Matt Dillon), is showing off his gorgeous red racecar. Herbie picks a fight by scraping the side of Murphy's car, and the two end up racing across the country roads. Amazingly, Herbie wins the race, thoroughly angering Tripp and prompting him to put out a well-publicized call for a rematch.
The problem with a rematch is that Maggie has promised her father that she would never race again. Her mother died years earlier, and her father can't bear the thought of losing the child that looks so much like his wife. Maggie's brother, Ray Peyton Jr. (Breckin Meyer), is a race driver, however, he's a very mediocre one at that.
In order to drive in the rematch, Maggie lies to her father, and she and Kevin fix up Herbie for the big race. On the night before the race, though, Tripp offers to let Maggie drive his racecar around, if she'll let him drive Herbie for a while. The temptation is too strong, and Maggie agrees, spinning off into the night in Tripp's world-famous car. But on the race day, it seems that something is wrong with Herbie … that perhaps he's processing her betrayal. The rematch race brings some surprises and new revelations about both Herbie and Maggie, and Maggie's dad finds out about her lies.
Just when everything looks lost, Ray has a mild accident that will keep him from driving in the big NASCAR race in California, even though he qualified to race. The logical answer is Maggie, but will it work? Will NASCAR even let a Bug onto the track, and will Ray allow her to drive? To make matters worse, Tripp's right-hand man has a secret scheme that could throw a wrench into the deal and ruin all possibilities for victory. The big question remains: Will Herbie be able to push past his hurt feelings, the schemes, and the dismal odds, and do the Peyton name justice on the track?
"Herbie: Fully Loaded" is fast moving and adorable with its campy, sometimes slapstick humor. It appeals to very young children with its silly antics, to teens with the stars being Lindsay Lohan and Justin Long, and to adults, who will likely remember '80s heartthrob, Matt Dillon, and who will enjoy seeing Michael Keaton again. For NASCAR fans, it's great fun to feel the excitement of the races, and it's an extra treat to see cameo appearances from real-life drivers including Jeff Gordon, Jimmie Johnson, and Dale Jarrett.

There is some predictability (my 15-year-old whispered the upcoming plot in my ear a few times), and there are shameless product placements throughout the movie, but sponsors are actually the name of the game for NASCAR.
The movie speaks a message of hope to the hearts of those with big, unfulfilled dreams – especially girls. After dying to her vision, Maggie's talents finally get recognized and rewarded – even in a man's world. Overall, "Herbie: Fully Loaded" makes for a fun family outing and restores hope that movies with cute plots and no objectionable content can leave audiences uplifted and clapping.
AUDIENCE: Children, teens, and adults
OBJECTIONABLE CONTENT:
Drugs/Alcohol: None
Language: None
Sex: None
Violence: Mild, with a few car crashes.