Can Spider-Man 3 Survive the Tangled Web of Expectations?
Christa Banister

Contributing Writer

2007

30 Apr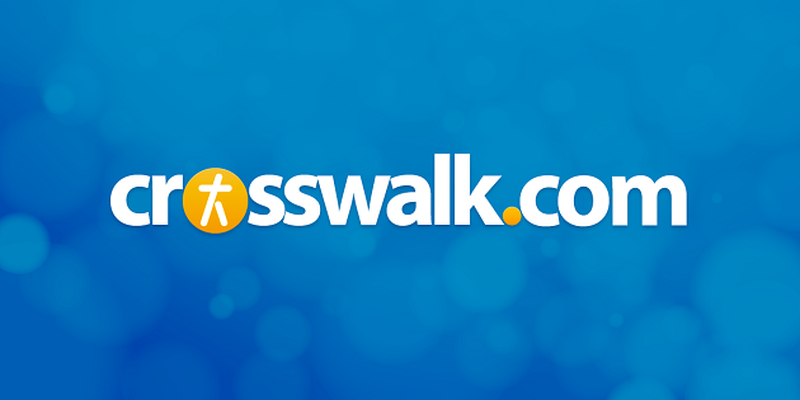 It's often been said that great things come in threes. But as any film buff knows all too well, that adage doesn't necessarily apply to movies.

While a quick jaunt through cinematic history reveals a handful of sequels that actually manage to surpass their predecessor in terms of quality and pure entertainment value, the third flick in a popular series doesn't typically fare too well.
Well, unless you're concluding your magnum opus like Peter Jackson did with The Lord of the Rings: The Return of the King, of course. But that's a rare exception to the rule—just ask any fan of The Godfather.
And while Spider-Man director Sam Raimi and Jackson may be only one degree of separation apart these days as it's rumored that Raimi may take over for Jackson and direct the upcoming adaptation of The Hobbit, Raimi doesn't have time to think about Middle-Earth right now. His brain just happens to be rather Spidey-focused at the moment.
"Sam was working up to the last second before he had to turn in the film to the studio," says Kirsten Dunst, who plays Spidey's true love, Mary Jane Watson. "He works harder than anyone I know and wanted everything to be perfect for the audience."
Of course, with the billion-dollar success of the Spider-Man franchise at stake, Raimi's aforementioned work ethic doesn't probably seem all that surprising to some. But beyond making something that's commercially viable, Raimi says the most important thing was remaining true to the characters he treasures so much.
"When dreaming up the third installment of this movie, we asked ourselves what Peter Parker [Spider-Man's geeky, bookish alter ego] still had to learn," Raimi comments. For anyone who's seen the trailer for Spider-Man 3, you already know that one of those "obstacles" includes Parker dealing with his dark side, something that's symbolized by the creepy-crawly symbiote (or black goop, for the less scientific crowd) that attaches to his suit.
"We placed him in situations where he'd be forced to confront his absences of character, obstacles that, in previous stories, he might not have been able to surmount. In this way, he would either be defeated to grow into the heroic person who might be capable of overcoming these obstacles. As the depth of our characters grow, they become richer human beings and can achieve more."
Embracing the Dark Side
"After doing two of these movies already, I loved that we were exploring new territory for the characters," says Tobey Maguire, who plays Parker/Spider-Man. "When I read the script, I was really excited about the new direction we were going in, and truthfully, I probably loved doing these dark scenes the most."
Now in what many critics are already saying is probably the most entertaining installment of the three, audiences can expect to see a whole new side of their favorite spider.
After the typical growing pains that inevitably come with adolescence and coming to terms with his unusual superpowers in the first two films, the nerdy protagonist is actually enjoying life for a change. And after varying opinions of whether he's a hero or a menace, he's finally earned the respect of his New York City community, not to mention his persnickety newspaper editor after he outscoops a rival photographer. Even more importantly, he's succeeding on the personal front as he no longer has to hide his true identity from his favorite redhead—whew! In fact, he's got his Aunt May's ring and is ready to propose to her.
But like anyone who gets a little too secure in his/her own abilities, that ugly ol' pride can't help but fester—and wow, does it! For Parker, it ends up unleashing a vengeful, even murderous version of himself that potentially threatens his otherwise sterling reputation.
"Peter has never had anyone look up to him as someone they admire. Certainly, he's never had anyone cheer for him before," Raimi adds. "This is the beginning of a movement toward his dark side, something that's brought to the forefront when he comes into contact with the black substance. When his suit turns black, he finds he has greater strength and agility than ever before . . . and in the climax, he must put aside his desire for vengeance. He has to learn that we are all sinners and that none of us can hold ourselves above another."
And while Raimi and Co. adds a couple of spectacular new villains to the mix, including the towering Sandman (played by Sideways actor Thomas Haden Church) and Parker's doppelganger Venom (played by That '70s Show star Topher Grace), the most fascinating battle for most will be Spidey's battle with himself.
Redemptive Moments
For most movie-oers, the spectacular special effects, which took countless months to develop and comprised approximately 30 percent of the movie's total budget, will be the tipping point for enjoying Spider-Man 3. But for many Christians buying a ticket, the parable-esque quality of the story will probably resonate far deeper.
In what's ultimately a rather ambitious undertaking that's not always particularly cohesive, Spider-Man 3 is part action movie, part comedy and part love story. Yet one of the movie's underlying themes is forgiveness and redemption, something Spidey learns in spades by almost losing it all.
"We were always looking for ways to take the mask off, so you can see what Peter is going through," Maguire says. "When I see a movie, I get invested in the characters, and I care about them. I've got to connect with them so I can feel what they're feeling."
And while the movie's message doesn't provide the light-hearted takeaway value of your typical summer popcorn flick like, say, the latest adventure with Jack Sparrow in Pirates of the Caribbean, it's a story that Dunst is particularly proud of being a part of.
"When it comes down to it, who can't relate to falling in love? Who can't relate to getting in fights with your best friend? Who can't relate to feeling like your work is killing you? Spider-Man 3 is a story for everyone."
Spider-Man 3 opens nationwide on May 4. It runs 140 minutes and is rated PG-13 for scenes of intense action violence.


Photo © Columbia Pictures