Childhood Fantasy, Preteen Angst Meet in "Aquamarine"
Lisa Rice

Contributing Writer

2006

3 Mar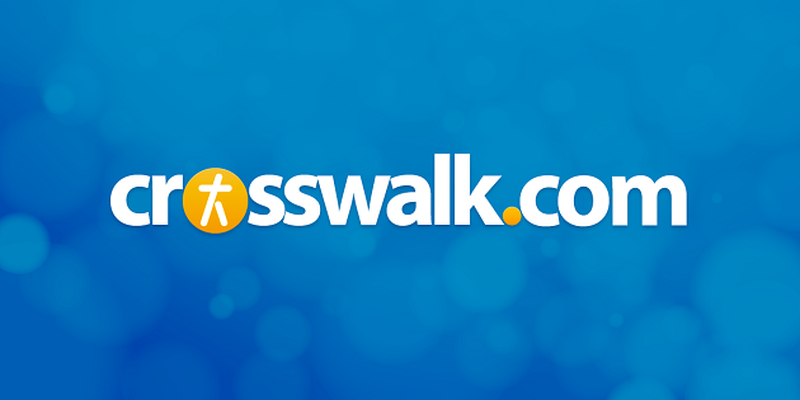 Release Date: March 3, 2006
Rating: PG (mild language and sensuality)
Genre: Drama
Run Time: 105 min.
Director: Elizabeth Allen
Actors: Emma Roberts, Joanna "JoJo" Levesque, Sara Paxton, Jake McDorman, Arielle Kebbel, Claudia Karvan, Bruce Spence, and Tammin Sursok.
What would you do if you suddenly found a mermaid in your pool? Middle-schoolers Claire (Emma Roberts) and Hailey (Joanna "JoJo" Levesque) would find a way to rescue her, hide her, and teach her how to be a human American teen. After all, they prayed for her to come!
They didn't exactly pray for a mermaid, but they did pray that the "gods of the weather" would create a storm, and it was the storm that caused a giant wave to splash the beautiful mermaid named Aquamarine (Sara Paxton) into the pool behind their house. They thought the storm would somehow be a last-ditch solution to keep Hailey from moving to Australia with her renowned scientist mother.
The girls have been best friends for a long time, and they have enjoyed their sweet childhood fun on the beach. Yes, the pool also backs up to a beautiful oceanfront beach, where every day the girls spy on the handsome lifeguard, Raymond (Jake McDorman). They've made a career out of knowing everything about Ray, including the exact gestures he makes if he likes a girl. Which brings us back to the mermaid. …
Aquamarine tells her human friends that unless she can prove to her father, the fierce sea king, that true love exists – within three days, of course – she will have to go back to the depths of the ocean and marry a merman she doesn't even love. But, if the girls will help her make Raymond fall in love with her, and express his love to her, she will be free forever. Claire and Hailey have little motivation to help, however, since they also believe they are in love with the hunky lifeguard. Aquamarine explains that if the girls help her, they will get one wish, so immediately they change their minds. Yes, they say, they will help her find love on the earth, and their wish will be for Hailey to never leave the country.
Their plans to help their new mer-friend include some funny antics in their frantic attempts to avoid the scary maintenance man, teach Aquamarine to walk and talk and dress like a human (she does have legs, but only during daylight hours), and find a suitable, hidden body of water for her to stretch out her fins and sleep in at night.
Their plans are going along swimmingly, and Aquamarine is getting great attention from Raymond, until the beautiful, but mean and jealous Cecilia (Arielle Kebbel) starts sniffing around and getting wise to their plans. It will take the girlfriend/mer-friend team all their time, money, and cleverness to beat the clock and save Aquamarine from a loveless future. They know they can't force love, but perhaps there is another way. …
"Aquamarine" is a sweet movie for tweens. I sat in an audience packed with hundreds of squealing girls, ages 9 to 13, and they seemed to thoroughly enjoy the show. At the end, they gave a thunderous round of applause as credits rolled, and they voraciously snatched up the free movie posters at the exit.
Despite a few elements of lower-budget filmmaking (B-list stars and grainier film) the movie will probably do well at the box office. What will encourage moral-minded audiences is that "Aquamarine" will hopefully show Hollywood decision-makers that cute, pre-teen movies without the lewd sex, violence, nudity, or language can actually draw the big crowds and hold their attention. Granted, it will be younger crowds attending, but the writers seem to know their target market well.
The often neglected 'tween market – kids in between a kid and a teen – is the audience that's too old to care much about the cartoon "Little Mermaid" anymore, but they're also too young for some of the adult humor in movies like the old Darryl Hannah film, "Splash." "Aquamarine" falls right between the two extremes, giving girls that taste of fairy tale fantasy they don't want to give up too quickly AND pulling them into some well-conceived, real girl issues that interest them greatly at this age.
The movie skillfully addresses the pain of separation, the hurt of divorce, the extreme emotions of a first crush, the sting of jealousy, and the joy of healthy friendships. It's a satisfying combination of issues and escapism – just what our sweet 'tweens have ordered.

AUDIENCE: Older children and adults
CAUTIONS:
Drugs/Alcohol: None.
Language/Profanity: Mild, perhaps 2-3 light obscenities.
Sex/Nudity: None, but there are a few portrayals of sexy girls in bikinis.
Violence: None.
Other/Worldview: Girls prays to "gods" (of nature) rather than THE God.