Church's "Facing the Giants" Slated for Sept. 29 Release
Joe Westbury/The Christian Index

Baptist Press

2006

27 Sep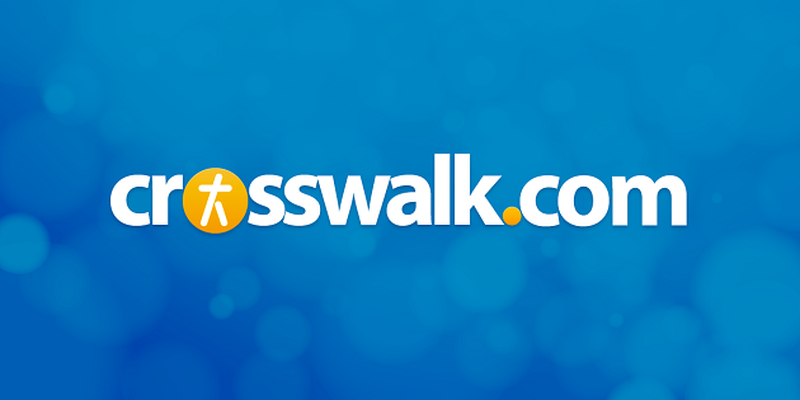 ALBANY, Ga. — Now comes "Facing the Giants," following "Flywheel," from a church where brothers – and staff members – Alex and Stephen Kendrick are intent on using the silver screen to showcase family values and the need for a personal relationship with Jesus.
"Facing the Giants," slated for national debut Sept. 29, and the earlier "Flywheel" are ministry tools developed by Sherwood Pictures, featuring the Kendricks' filmmaking talents and the support of Sherwood Baptist Church in Albany, Ga.
After receiving high marks from several test screenings in California, the football-oriented "Facing the Giants" has been picked up by Provident Films in a joint venture with Sony pictures.
The basis of the film can be summed up in the line on its promotional poster: "Never Give Up, Never Back Down, Never Lose Faith." And in many ways, that sums up the mindset of the Georgia church that gave support to the two brothers who wrote and produced it while serving there as associate pastors.
The Kendricks have always been fascinated with storytelling, developing their passion by filming their own home movies as teenagers.
Alex, 35, and Stephen, 32, were born in Athens, Ga., and raised in Smyrna, an Atlanta suburb. For a while they grew up without television in their home, which they say was a protective move by their parents that later inspired creativity fueled by watching movies on the big screen. With their older brother Shannon, they practiced camera angles and the storytelling process at home in their backyard.
"Our early movies had the same plot: chase 'em down and beat 'em up," Alex says with a laugh. "We made our own versions of adventure and sci-fi movies. Even before the fifth grade, we were doing stop-action films with clay figures and Tonka cars.
"We shared an interest in films long before we had any real ability. We were fascinated with the art of storytelling through that medium and have since discovered that this desire would tie directly into our calling from the Lord."
While their friends were playing down the street, the brothers would be in the woods shooting their own action movies. As they began to pull neighborhood friends into the plot, they found open doors to share their faith – something they have continued to look for through the years.
As the two matured, they found other avenues for their moviemaking passion. In high school, and while majoring in communications at Kennesaw State University in Marietta, Ga., they began thinking outside the box with their projects. Rather than writing a term paper, they talked professors into allowing them to submit videos for their presentations or exams – a tactic they would use later for classes they took at the Atlanta extension center of New Orleans Baptist Theological Seminary.
During their college years, their family joined Roswell Street Baptist Church in Marietta. The brothers, studying nearby, became active there and made videos for the youth group.
Shortly after college graduation, the church hired the brothers in January 1995, with Alex joining the staff as college minister and Stephen as middle school minister.
"The movies were designed to be for fun, but they drew people in and provided opportunities for ministry," Alex says. While he was making movies with college students, brother Stephen made camp videos with his junior high ministry.
"After shooting the videos, we'd have a popcorn premiere night for other ministries and create huge screens by taping paper tablecloths together," Stephen says.
In 1999, Sherwood Baptist recognized their potential and called Alex as media director for the church, which had its own television station. The following year, Sherwood won "Promotional Spot of the Year" on FamilyNet for a special effects commercial that Alex produced with Sherwood's pastor, Michael Catt.
"Michael is a real visionary and is not intimidated by anyone else's gifts and abilities," Alex says. "What I love about working with him is that he doesn't think in terms of 'We can't do that.' He believes that we serve the God of the impossible."
The brothers were reunited in 2001 when Stephen joined the Albany church staff as preaching assistant to the pastor. And that's when things began to happen.
They read a national survey in 2002 that said movies and television were considered to be a greater influence on culture than churches or religion. The brothers saw that as an opportunity to fulfill their vision of making movies for the Kingdom of God.
Sherwood's media ministry was producing four original weekly programs for its station, WTOL Channel 15 in Albany, which reaches 50,000 homes with 24-hour programming. The FamilyNet and Faith TV affiliate already was requiring a full workload. To produce a full-length movie seemed a daunting task for the brothers with fulltime ministry responsibilities.
"I asked God to give me the plot for a movie that could touch lives for Him," Alex says. While purchasing a used car for his family, Alex developed the idea for "Flywheel" about a dishonest used car dealer whose life is transformed by Christ. Stephen then helped add subplots, humor and fine-tuning.
To save costs, the church decided to shoot "Flywheel" digitally to avoid film processing expenses. They figured they could produce the movie for $20,000 if no actors or workers were paid.
"We produced 'Flywheel' with one Canon XL1s camera, G4 Mac computers and some Final Cut Pro editing software," Stephen says.
A few interested church members volunteered to be the cast and crew, while Sunday School classes provided the catering. Actors wore their own wardrobe to hold down expenses.
"We used the homes and businesses of members for our locations," Stephen recounts. Steve Dapper, a church member and engineer, researched the Internet to build a homemade camera crane and track dolly from materials he purchased from Home Depot.
The brothers and their makeshift team began shooting "Flywheel" in November 2002. They were not familiar enough with a production schedule to know the benefits of shooting scenes out of order.
"I was not at all impressed with the initial product and felt we might have bitten off more than we could chew," Alex says. "Until recently, Christian movies had a cheesy stigma about them. I was concerned that we were following the same route. This led us to pray more.
"Every day we began on our knees in prayer before the Lord, asking Him to show us the way. We adopted the mindset that God is the best moviemaker and He can produce a movie better than anyone in Hollywood. We operated off the basis that if God blessed the effort, it would work."
Carmike Cinemas agreed to run "Flywheel" as a public service for a four-day weekend, believing that only a few hundred viewers would come. The team increased their pace, shooting as time became available on evenings and weekends, and during lunch hours.
One day after completing weeks of editing, a production assistant accidentally knocked the hard drive off the table. The drive broke and 30 minutes of the final edit were lost forever – at two hours of editing labor for every minute of footage.
As an around-the-clock emergency team worked to re-edit the footage, billboards hung around town announcing the premiere.
The team raced through the night to meet the deadline, completing the editing at 6:30 a.m. the day the movie was to be shown. On April 9, 2003, "Flywheel" premiered at 1 p.m. and sold out the evening show. Alex and Stephen, due to the hectic editing schedule, did not have the chance to view the entire movie in sequence until it was being shown on the screen.
Surprising the theater managers, "Flywheel" became the second-highest grossing film on its 16 screens. As a result, the show times repeatedly were extended. After six weeks of showings, "Flywheel" sold 4,200 tickets and outran 12 Hollywood movies that had come and gone. The Carmike home office asked to expand it to Tifton and Columbus, Ga., where it played well to audiences with almost no advertising budget.
Since its release on DVD, "Flywheel" has sold 32,000 copies and Blockbuster has placed it in all 4,500 of its North American stores. It has since been shown on several Christian television networks, including FamilyNet, INSP and TBN. Hundreds of churches, prisons and schools have been using the film as an outreach tool. Sherwood's members, the brothers add, are excited about helping other churches reach their communities for Christ.
Since the release of "Flywheel," the church has received hundreds of supportive e-mails. Businessmen tell how they have changed their practices. Others have accepted Christ.
What began as an outreach to the small community of Albany is now being used as a ministry tool across America and in Canada, Australia, New Zealand, Romania, the Philippines, South America, Spain and the United Kingdom, where it has been distributed.
The overwhelming response of "Flywheel" inspired the team to begin production on their sophomore film, "Facing the Giants."
The success of the first movie opened doors for a professional Christian production company to partner with Sherwood. Every facet of Giants improved in quality, including being shot on high definition video. The church rallied together again in prayer and support toward producing a football story that uses humor, drama and biblical truths.
"We wanted to accurately depict Christians living for Christ in their daily lives," Stephen says.
After learning about the new movie, University of Georgia head football coach Mark Richt flew down for a cameo appearance in two scenes. He said he had seen Flywheel and considered it an honor to be included in the new production.
Terry Hemmings, president of Provident Label Group, offered to help Sherwood put "Facing the Giants" in theaters after previewing the movie in order to grant copyright permission for a song. Using the new Christian-based distributor Provident Films, a joint venture with Sony pictures, Sherwood will release "Giants" in 86 markets Sept. 29.
"Our goal in making 'Flywheel' and 'Facing the Giants' was not to make money." Alex says. "We had been asked to tone down the spiritual side of Flywheel in order to get a wider release, but that would have defeated our purpose. We will not compromise our values or message to reach a larger audience. The purpose of these movies, and any to come, is to reach lives for Christ."
Provident shared the vision and offered to help protect the movie's content. Though the movie is scheduled for a fall release, it was featured in two Christian film festivals earlier this spring and saw more than 200 decisions for Christ during an invitation time.
Though excited, the Georgia church has been clear that it is not straying from its mission to make disciples of Christ.
"Our hope is that other churches will not only be able to use 'Facing the Giants' as an evangelistic tool, but also as encouragement to begin praying for how they can unite in prayer and believe God as a church family for new ways to reach their communities for Christ," Stephen says.
Pastor Michael Catt's challenge to his congregation is to touch the world from Albany. Movie production is one way they are doing that, Alex notes.
"There is one thing we are praying for each time these films are shown." Alex says: "When the movie ends and people walk out of the theater, we want them to think about where they stand with God."


© 2006 Southern Baptist Convention, Baptist Press.  Used with permission.  All rights reserved.