Cinema for the Soul: Movement Combines Faith, Film, and Fans
Jenni Parker

AgapePress

2003

29 Oct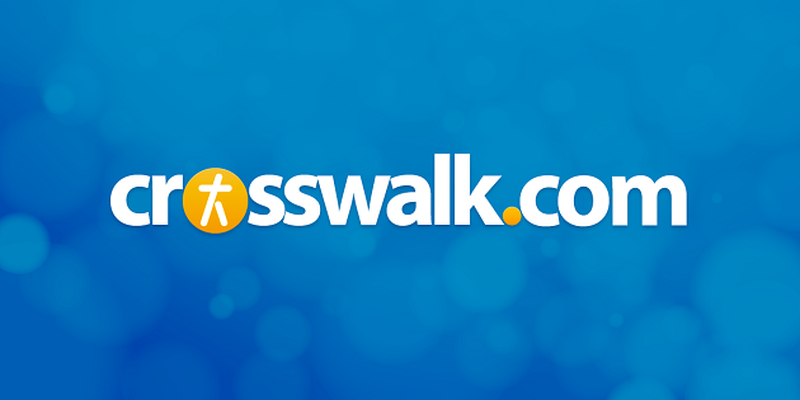 Gripping dramas of inner struggle – spiritual questioning, confession, despair, inspiration and redemption – are being played out onscreen and in dialogue for faith-filled makers, presenters, and lovers of film across North America and beyond.

Last month, actors and fans from all over the world gathered in Montreal, Canada, to "Talk Faith, Talk Film" at an innovative seminar organized by ecumenical Church partners. The event took place during the International Film Festival, initiated and continuing under the direction of Interfilm North America, an organization that works to deepen the understanding of film among the Church audience.

Those who attended that significant event, along with all others who realize that movies matter, especially in today's image-driven culture, won't want to miss four "Westerns" coming soon to U.S. audiences. This year events in Washington, California, and Colorado are convening spiritually-minded cinemaphiles from all over to talk faith, film, and culture in the postmodern era.

Now Showing – Damah!

This month a burgeoning annual arts event is returning to Seattle, Washington, on October 23-25. The Damah Film Festival (damah.org) is the only cinematic festival in the world focused solely on examining and celebrating the spiritual dimension of life from diverse perspectives. At Damah, amateur and professional filmmakers from across the U.S. and more than 13 other nations will compete with their short films, documentaries, and experimental or other genre work for thousands in cash awards.

This year entries will be grouped in categories based on length (from one-minute to a half-hour), and judged by a panel of jurors including critic Michael Medved, musician David Wilcox, and Christian "Hollywood heavyweights" such as producer Ralph Winter ("Planet of the Apes", "X-Men"), director Scott Derrickson ("Hellraiser V", "Urban Legends: Final Cut") and screenwriter Janet Batchler ("Batman Forever"). The three-day event features screenings, panel discussions and workshops designed to stimulate discussion and inspire spiritual expression.

Damah takes its name from an ancient Hebrew word that means "a metaphor that transforms." According to co-founder Sean Diamond, "the artists represented [at the festival] come from a variety of faith backgrounds and perspectives," and each of their films "defines their own unique human experience seen through the lens of spiritual themes."

Also Showing – City of The Angels FF

Also happening this month is the City of the Angels Film Festival (cityofangelsfilmfest.org), an event that began more than a decade ago when spiritually inspired filmmakers and cinematically informed theologians got together in Los Angeles to identify, promote, and discuss secular films that probe the complexities of life and human longing for transcendence.

Over the years, the CAFF has specialized in feature film retrospectives and dialogues on films' cultural and spiritual significance, with panelists and guest speakers from the film industry and the Church adding their insights. Eventually the festival brought another dimension to its annual event by including documentary and short film screenings, and the festival has attracted a broad and growing audience of film scholars, theologians, and miscellaneous fans of cinema who desire to engage in deep thinking about faith and filmic storytelling.

This year's 10th annual CAFF is themed "Revelations, Revolutions" and promises to be a deep encounter with "the most revolutionary films from each decade of cinematic history." The festival will also premiere a film called "Resistance," scripted and directed by Christian filmmaker Todd Komarnicki and starring Bill Paxton and Julia Ormond.

While the CAFF is noncompetitive, it does include an awards ceremony honoring winning entries to the Angelus Awards Student Film Festival (angelusawards.org), a competitive event that takes place concurrently. And the CAFF is also closely affiliated with the Reel Spirituality Conference (RSC), another spiritually-themed annual gathering, hosted by Fuller Theological Seminary (fuller.edu).

Reel Spirituality

RSC was co-founded by Fuller professor Rob Johnston and producer Ralph Winter (of several "Star Trek" movies and the "X Men" films, among others) and is co-directed by Fuller adjunct professor Craig Detweiler, a Christian screenwriter ("Extreme Days"). RSC is an outgrowth of the Pasadena, California, seminary's Brehm Center for Worship, Theology, and the Arts, and is described as a creative encounter between the Church and Hollywood. The conference convenes leading producers, emerging pastors, and rising scholars in a film- and faith-friendly forum to discuss the primary texts of postmodern culture – cinema and television.

The City of the Angels festival runs from Thursday, October 23, through Sunday, October 26, and includes Reel Spirituality (Oct. 23-24) in in its schedule as a special event. All CAFF events will take place at the Director's Guild of America in Los Angeles, except for Reel Spirituality, which takes place on Thursday and Friday of the extended weekend at the Henrietta Mears Center of the First Presbyterian Church of Hollywood.

Coming Soon – The Envoy Festival

And should Christian film fans miss these fall events, they can plan on catching another celebration of cinema this spring.

The first Envoy Film Festival is scheduled to take place April 16-19 at the Horn Creek Conference Center in Westcliffe, Colorado. EFF participants will enjoy morning praise and worship daily, along with lots of film viewing, including seven brand new Christian films. According to Envoy Moderator Richard Beattie, the festival attendees "will look at the popular, documentary, children's drama, comedy, and every category we can get a copy of."

EFF will also include discussions and brainstorming sessions to explore the creative process and Christian cultural engagement; workshops will be conducted on topics such as acting, screenwriting, production, design, scoring and sound effects; and for journalists and reviewers, there will be a seminar on Christian movie critiquing.

Beattie, senior writer at Focus on the Family's Broadcast Creative Services Department, is an award winning creator of broadcast scripts and radio plays. He is excited about EFF's inaugural festival, but for him it is only a small part of a much larger dream.
Beatty envisions an artistic movement in the Church, one that will combine Christ-centered purpose with great storytelling from a Christian community of artist-ministers and media professionals of excellence and commitment. As a working model, he cites a focal point of the Indie film trade, in Provo, Utah – the independent filmmaking icon known as the Sundance Institute.

The enterprise, pioneered by the far-sighted actor/director/producer Robert Redford, today boasts a world-renowned film festival, a popular cable channel, and a prolific colony of talented artists. Beattie says the vibrant and now deeply-rooted industry that grew out of Redford's vision for Sundance would "cause envy in the most evangelical church."

Beattie says if the secular Sundance Institute can sustain a cohesive creative community nurtured primarily by a "creative movie star" [Redford], "how much more can we do nurtured by the Creator of the universe?"

The Envoy Film Festival's screenings will include competitive entries by Christian filmmakers, and will wrap with a Sunday evening award ceremony for new works.



© 2003 Agape Press.  All rights reserved.  Used with permission.