Critics' Choice: Top Movies of 2006
Staff

Crosswalk.com

2007

8 Jan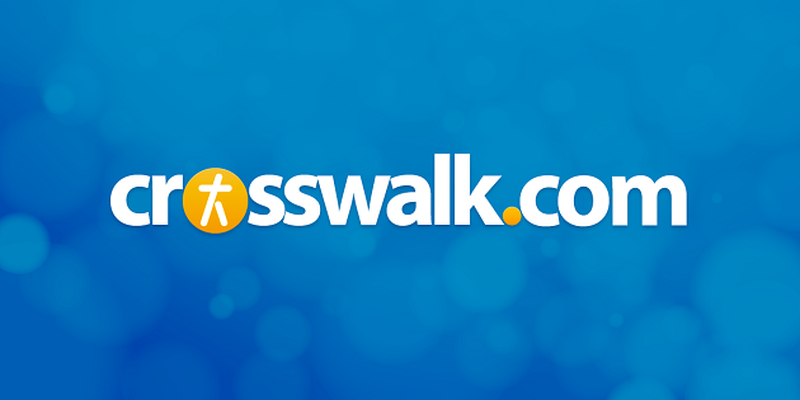 Any assessment of art will contain a certain degree of subjectivity, and a Top 10 list of the year's best movies is no exception.

What were we looking for in a movie? How does it stand up against the Christian worldview? Is sin treated as sin? Is righteousness rewarded? What is the film's message? Does it confirm a Christian worldview or attack it? How well does the filmmaking convey that message?

And then, of course, from an aesthetic perspective, is the film entertaining? Would we recommend it to our friends?

With those questions in mind, we consulted our regular movie reviewers and staff editors to put together this list of our favorites from 2006.

Please note, you can click on the hyperlinks we include to read more detailed reviews of the movies on our list. Some of the films we have included are not appropriate for all age groups.


---
Theatrical Release Date: December 15, 2006

Rating: PG-13 (for some language)

Genre: Drama

Run Time: 117 min.

Director: Gabriele Muccino

Actors: Will Smith, Jaden Smith, Thandie Newton, Brian Howe, James Karen, Dan Castellaneta, Kurt Fuller, Takayo Fischer
There are many reasons to love a good father/son movie; fathers so often get the shaft in pop culture and on the big screen. But there are even more reasons to love "The Pursuit of Happyness" our pick for #1 movie of the year. Not only does this film gives us a strong portrayal of a loving father, but an uplifting lesson in staying happy even when life is rough. Will Smith gives the performance of a lifetime. The on-screen chemistry between Smith and his real life son will bring tears to you eyes. The story of this down-and-out dad trying to survive life's trials and care for his son is simultaneously heart-wrenching, funny and uplifting..

Click here for a full review.


2. THE NATIVITY STORY
Theatrical Release Date: December 1, 2006

Rating: PG (for some violent content)

Genre: Drama/History

Run Time: 101 minutes

Director: Katherine Hardwicke

Actors: Keisha Castle-Hughes, Oscar Isaac, Ciaran Hinds, and Allessandro Guiggioli
Imagine if you will, parents pushing aside all the meaningless movies about Santa crises, irritating Christmas relatives, greedy Grinches and stingy Scrooges on the rental shelf, and pulling to the forefront a compelling, well-crafted movie that brings the real story of Christmas to life for the whole family. Well, it seems that such a movie has arrived! "The Nativity Story" is a movie with everything: drama, action, romance, history, and miracles – a sure bet to edge out the shallow, same old "pretend-Christmas" offerings. We hope that this film's disappointing box office take won't prevent Hollywood from making more such films that respectfully explore the Christian faith.
Click here for a full review.


3. TIE: UNITED 93
DVD Release Date: September 5, 2006

Theatrical Release Date: April 28, 2006

Rating: R (for language and some intense sequences of terror and violence)

Genre: Drama

Run Time: 111 min.

Director: Paul Greengrass

Actors: Daniel Sauli, Lewis Alsamari, JJ Johnson, Gary Commock, Polly Adams (II)
We know we're cheating a bit by including two films in our number "3" spot. But looking back on the year, we don't see how we could choose one of these films over the other. Immediately following September 11, 2001, it was difficult to imagine how filmmakers might render the event in years to come. Would they bring their own agendas to the films? Would they politicize the day? Would the films be as traumatic? And if so, would we want to sit through them? Fortunately, this year directors Paul Greengrass and Oliver Stone delivered films that are exceptional on almost every level. "United 93" and "World Trade Center" are too very different films, yet both in their own way capture the horror of that fateful day. Stark, and almost documentary-like, "United 93" focuses mainly on how air traffic controllers dealt with the events of the day, and most likely how the passengers of the final hijacked flight heroically fought back against the terrorists. "World Trade Center," while taking a bit more dramatic license, tells the riveting story of two Port Authority policemen, trapped in the rubble of the twin towers.

Click here to read a full review.


TIE: WORLD TRADE CENTER
DVD Release Date: December 12, 2006

Theatrical Release Date: August 9, 2006

Rating: PG-13 (for intense and emotional content, some disturbing images and language)

Genre: Drama

Run Time: 125 min.

Director: Oliver Stone

Actors: Nicolas Cage, Michael Peña, Maria Bello, Maggie Gyllenhaal, Michael Shannon
DVD Release Date: November 7, 2006

Theatrical Release Date: June 9, 2006

Rating: G

Genre: Animation, comedy, adventure

Run Time: 116 min.

Director: John Lasseter

Voice Talents of: Owen Wilson, Paul Newman, Bonnie Hunt, Larry the Cable Guy, Cheech Marin, George Carlin, John Ratzenberger, and Michael Keaton
Directed by John Lasseter, the guy who brought us classics like "Toy Story," "Finding Nemo," and "The Incredibles," "Cars" has all the elements of an Oscar-winning movie: a perfect script with humor and heart, an all-star cast, an adorable love story, and a gripping score by a number of talented musicians. Hot-shot racecar Lightning McQueen learns some valuable lessons about pride and humility. We are beginning to think the Pixar storytellers are incapable of making a bad film. Hat's off to this creative team that continues to prove good movies start with a good story, not mind-blowing special effects. This is not to say the visuals in "Cars" aren't stunning, because this CGI film do not disappoint.

Click here for a full review.


5. THE PRESTIGE
Theatrical Release Date: October 20, 2006

Rating: PG-13 (for violence and disturbing images)

Genre: Drama

Run Time: 128 min.

Director: Christopher Nolan

Actors: Hugh Jackman, Christian Bale, Michael Caine, Scarlett Johansson, David Bowie, Andy Serkis, Piper Perabo, Rebecca Hall, Samantha Mahurin
This mesmerizing tale of two rival Victorian-era magicians bent on revenge proves once again that Director Chris Nolan (with the help of his screenwriting brother Jonathan) is one of the world's most innovative filmmakers. Viewers will puzzle over the films mysteries along with the stellar cast. Full of twists and turns, this morality play will keep you riveted and guessing until the end.

Click here for a full review.


6. OVER THE HEDGE
DVD Release Date: October 17, 2006

Theatrical Release Date: May 19, 2005

Rating: PG (for some rude humor and comic action)

Genre: Cartoon, Family

Run Time: 90 min.

Directors: Tim Johnson, Karey Kirtpatrick

Actors (Voices): Bruce Willis, Gary Shandling, Steve Carrell, Thomas Hayden Church, Nick Nolte, William Shatner, Wanda Sykes, Avril Lavigne, Eugene Levy, Catherine O'Hara, Allison Janney, Omid Dajlili
Usually in a given year you will see one stellar CGI film (usually from Pixar) and a handful of others that attempt to be as good. This year that computer animated field of play got especially dense, and the end result was a list of largely mediocre films. Rising above the fray, however, was Dreamworks entry, "Over the Hedge." Both clever and hilarious, "Hedge" pulled off the rare feat of being both great for kids, and interesting for adults. In this film, a merry band of forest critters wakes from winter hibernation to discover suburbia has arrived at their front door. This subtle dig at American materialism, through the eyes of these wonderful characters, never gets too heavy handed to distract from the high-jinks, when animal-kind have to deal with their new two-legged neighbors.

Click here for a full review.


7. AKEELAH AND THE BEE
DVD Release Date: August 29, 2006

Theatrical Release Date: April 28, 2006

Rating: PG (for some language)

Genre: Drama

Run Time: 112 min.

Director: Doug Atchison

Actors: Keke Palmer, Angela Bassett, Laurence Fishburne, Curtis Armstrong
Overcoming obstacles. Feeling like an outsider looking in. Coping with the prejudices of others. These are all common cinematic themes, but when well executed, they can result in stirring entertainment. Such is the case with "Akeelah and the Bee," a rousing story of how one young girl discovers a special talent for spelling and seeks to fulfill her intellectual potential.

Click here for a full review.


8. STRANGER THAN FICTION
Theatrical Release Date: November 10, 2006

Rating: PG-13 (for some disturbing images, sexuality, brief language and nudity)

Genre: Drama/Black comedy

Run Time: 113 min.

Director: Marc Forster

Actors: Will Ferrell, Emma Thompson, Dustin Hoffman, Maggie Gyllenhaal, Queen Latifah, Linda Hunt, Kristin Chenoweth, Tony Hale
Like Jim Carrey in "The Truman Show" funnyman Will Ferrell sets out to prove that he can be serious if the script calls for it in the whimsical tale "Stranger Than Fiction." And it's a challenge that Ferrell pulls off with aplomb as Harold Crick, a lonely IRS agent whose life takes a dramatic turn when he begins to hear a voice in his head narrating his life. When that voice tells him his death is eminent, it creates a tricky worldview dilemma: how do you live your life when you know you are not long for this world?

Click here for a full review.


9. NACHO LIBRE
DVD Release Date: October 24, 2006

Theatrical Release Date: June 16, 2006

Rating: PG (some rough action, mild crude humor)

Genre: Comedy

Run Time: 91 min.

Director: Jared Hess

Actors: Jack Black, Ana de la Reguera, Hector Jiménez, Darius Rose, Moses Arias, Troy Gentile
Who knew that a friar, moonlighting as a wrestler in unflattering stretchy pants and a homemade cape, could help save a mostly unfunny summer at the movies? But Jack Black reigns in his usual over the top performance of past movies to give us the endearing Nacho. Sometimes subtle, sometimes filled with outrageous slapstick, "Nacho Libre" is an unusual little comedy that actually made us laugh. Director Jared Hess (of "Napoleon Dynamite" fame) further establishes his distinct and curious style.

Click here for a full review.


10. BLOOD DIAMOND
Theatrical Release Date: December 8, 2006 (wide)

Rating: R (for strong violence and language)

Genre: Drama/Romance/Thriller

Run Time: 138 min.

Director: Edward Zwick

Actors: Leonardo DiCaprio, Djimon Hounsou, Jennifer Connelly, James Purefoy, Arnold Vosloo
Like the recent film "Hotel Rwanda," "Blood Diamond" has a message for those unfamiliar with life in Africa. Yet this message is not so heavy handed that good storytelling is sacrificed. The film gives us Solomon (Djimon Hounsou), a fisherman living in Sierra Leone, whose village is destroyed, whose son is kidnapped and brainwashed by guerilla soldiers, and who's forced to work as a slave laborer in the local diamond fields. Both brutal and poignant, this film deals with the horrific issues of slavery, kidnapping, child soldiers, and the smuggling of diamonds out of conflict zones. This is a harsh movie, but an important one.


THE B LIST:
A few of this year's honorable mentions ...