Critics' Choice: Top Movies of 2007
Staff

Crosswalk.com

2008

22 Jan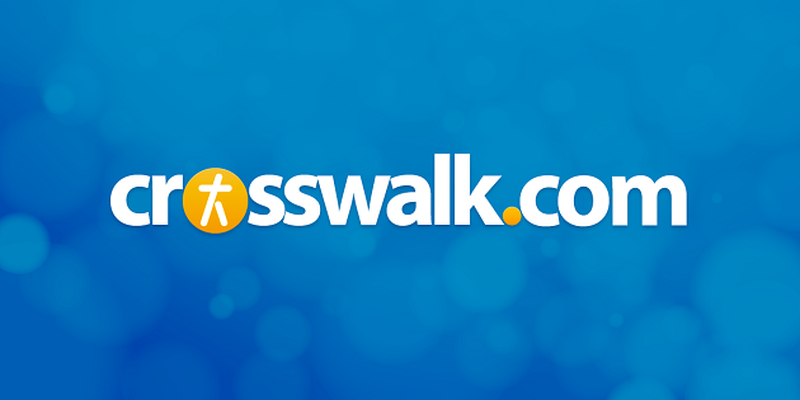 So how do we at Crosswalk pick our favorite movies of the year?

First we ask our editors and contributing entertainment writers to send us a list of their personal favorites for the year. Then, we count up the votes and see which ones our team felt were most worth your time and money. From that list, we wrangle out 10 to 15 films that we think our collective can get behind.

We examine the message of the film and how it supports (even accidentally) the Christian worldview. We consider how a movie handles the underlying moral issues involved. And we certainly don't forsake the art of filmmaking. Is the film's tone appropriate? Is the writing sharp? Are the performances compelling?

With that in mind, we present to you our favorite movies of 2007. But keep in mind that not every film is for everyone. We all have different comfort levels with the portrayal of sinfulness and offensive content. Please click on the links provided below for more a detailed evaluation of each film's potentially objectionable material.

---


1. RATATOUILLE
Rating: G
Our favorite film of the year comes straight from the kitchen, riding the waves of celebrity chef popularity to critical acclaim. While the thought of a rat in the kitchen, let alone in a fancy French restaurant, might leave one feeling rather squeamish, it doesn't take long for this one to completely win viewers over. After all, it's not every day that you encounter a rat that doesn't like to eat garbage and daydreams of being a chef like the oh-so-charming Remy does in Ratatouille. In addition to a unique premise it's also noteworthy to find something that can charm both children and adults without resorting to risqué humor or an abundance of poop jokes. Delightful, original, Ratatouille helps continue to cement the solid reputation of Pixar studios.

Click here for a full review.

2. AMAZING GRACE
Rating: PG (for thematic material involving slavery, and some mild language)
The story of William Wilberforce and his efforts to abolish slavery in England gets noteworthy treatment in Amazing Grace. Working tirelessly for the abolition cause, Wilberforce suffered through years of setbacks in Parliament until a key legislator joined his side, and time caught up with his favored cause. Amazing Grace is a thoughtful account of one of history's seminal moments.

Click here for a full review.



3. THE BOURNE ULTIMATUM
Rating: PG-13 (for violence and intense sequences of action)
The Bourne Ultimatum, the third film in a series about a trained killer trying to reclaim his previously erased identity, tops its predecessors with amazing set-piece action sequences and expert editing and camerawork. It's a kinetic rush that barely gives viewers time to breathe, much less think. But think we must, as the central mystery of the three films is at last resolved, and Matt Damon's intense and believable Jason Bourne must face who he is, and who made him that way. In a sea of underwhelming summer action flicks, the latest Bourne gets it done.

Click here for a full review.


4. ENCHANTED
Rating: PG (for some scary images and mild innuendo)
Don't you hate it when someone yanks you out of your blissful dream world into raw reality? When you realize that birds and squirrels are no longer waiting on you, and your airbrushed body is actually subject to the elements … and gravity? Such is the life of Enchanted's beautiful Princess Giselle (Amy Adams), a lovely young lass who initially lives in a glorious world of animation where forest creatures break out in song, with heart-lifting lyrics about the wonderful day when true love's prince will come. But everything changes, when an evil queen pushes Giselle into the real world. And not just the real world, but the most gritty reality of all: Manhattan U.S.A.! Kudos to Disney for its decision to poke fun at the fairy tale movie genre it created in such a clever and humorous way.

Click here for a full review.


5. DAN IN REAL LIFE
Rating: PG-13 (for innuendo)
Dan in Real Life could be the sweetest, most romantic and funny movie you will see this year. Steve Carell is perfectly cast for this film, and if you love him in The Office then you will love Dan in Real Life. His character is the same type of tongue-tied, bumbling guy—but this time, he's a parenting advice columnist trying to raise teenage daughters! Carell's talent is only enhanced by the direction of Peter Hedges, who has a deft touch with actors and knows how to balance humor and pathos to draw in the audience.

Click here for a full review.

6. BREACH
Rating: PG-13 (for violence, sexual content and language)
The true story of the fall of FBI spy Robert Hanssen shows how a man who tricked the U.S. government for decades was brought down by the very people he held in contempt. Breach is a cautionary tale about the perils of power and greed, and the deceitfulness of the human heart. Fabulous performances accentuate one of the year's most suspenseful films.

Click here for a full review.


7. HAIRSPRAY
Rating: PG (for language, some suggestive content and momentary teen smoking)
Hairspray's music is fun and infectious, mimicking the familiar doo-wop sound of 1960s rock and roll. Its dancing and choreography energize and make you forget how very silly it is for characters to simply burst into song during the pivotal moments of their lives. In contrast to the musical numbers of last year's Dreamgirls, the music here tells more of the story instead of bogging it down. Director Adam Shankman has managed to put together the most engaging on-screen musical since 2002's Oscar-winning Chicago. And in many ways, Hairspray surpasses Chicago with its vastly more redeeming message.

8. RESCUE DAWN
Rating: PG-13 (for some sequences of intense war violence and torture)
Werner Herzog's Rescue Dawn is a celebration of America and the spirit that motivates our servicemen. It delivers an emotional high that will help viewers stomach what is, at times, a harrowing, hard-to-watch tale of raw survival. Christian Bale stars as Dieter Dengler, a German native who fulfills his dream of becoming a U.S. Navy fighter pilot before being shot down in the jungles of Laos, just as U.S. involvement in Vietnam is about to escalate. Dawn serves as a poignant examination of both the good and evil of which humans are capable.

Click here for a full review.

9. ONCE
Rating: R (for language)
The plot in Once is so sparse that these characters don't even have names, but that doesn't matter at all. This endearing Irish film is a short, but straightforward, story about two people who are looking for love, but instead find a deep commonality through music. And in a way that is completely different from American filmmakers, writer-director John Carney allows almost every song to play out in full, without editing or close-ups or swelling orchestral accompaniment to cue our every emotion. Subtle yet deeply emotional, the music and performances resonate with you long after the movie is finished.

Click here for a full review.


10. I AM LEGEND
Rating: PG-13 (violence, disturbing images, mild language)
What would it be like to be the last man alive on earth? Although this is not the kind of film that wins Oscars, Will Smith's riveting performance in I Am Legend goes a long way toward answering that question. As Dr. Robert Neville, a scientist looking for a cure to a disease that may have wiped out most of earth's population, Smith carries this suspenseful film with ease as virtually the only human being with screen time. In addition, incredible special effects and cinematography give us an eerily realistic glimpse of a desolate and abandoned New York City without the usual horn-honking hubbub.

Click here for a full review.



THE B LIST:
A few of this year's honorable mentions …

Zodiac
Not just your average serial killer movie, Zodiac is about family values. Its main subject isn't death, murder and crime, although those elements make up the bulk of its plot. Instead, the movie shows how we protect, or fail to protect, our children against a media onslaught that desensitizes and dehumanizes.
Read more ...
Elizabeth: The Golden Age
Elizabeth: The Golden Age is a fascinating, nearly perfect film. It's always wonderful to tie history to entertainment, and the history of Europe in the 1500s is very exciting. The movie unfolds the age-old conflict between Protestants and Catholics, and shows how each side is praying for victory.
Read more ...
Juno
Although these films couldn't be more diametrically opposed in terms of sheer crudeness, there's been a decidedly pro-life theme running through several flicks this year: Knocked Up, Waitress and now our favorite, Juno. With its quirky characters and witty dialogue, Juno may just have the year's best screenplay.
Read more ...

Away from Her
Graced with stirring performances by Julie Christie and co-star Gordon Pinsent, Away from Her is the heartfelt depiction of a 44-year marriage devastated by the onset of a degenerative condition.
Read more ...

3:10 to Yuma
Western aficionados will definitely appreciate 3:10 to Yuma's clear delineation between the bad guys and the good guys, the dusty, dazzling Old West cinematography and plenty of shoot 'em up action scenes. In the vein of such classic westerns as High Noon, Yuma gives us a central character determined to do what's right, regardless of the consequences.
Read more ...

Sunshine
Most contemporary science fiction films opt for mind-numbing special effects over finely crafted plot and characters. Not so with the poignant Sunshine, which marries heart-stopping suspense with thought-provoking moral quandaries to create one of the most fascinating science fiction movies in years. At its core, the film is a refreshing examination of an age old question: when do the ends justify the means?
Read more ...