Critics' Choice: Top Movies of 2010
Editorial Staff & Film Critics

Crosswalk.com

2011

19 Jan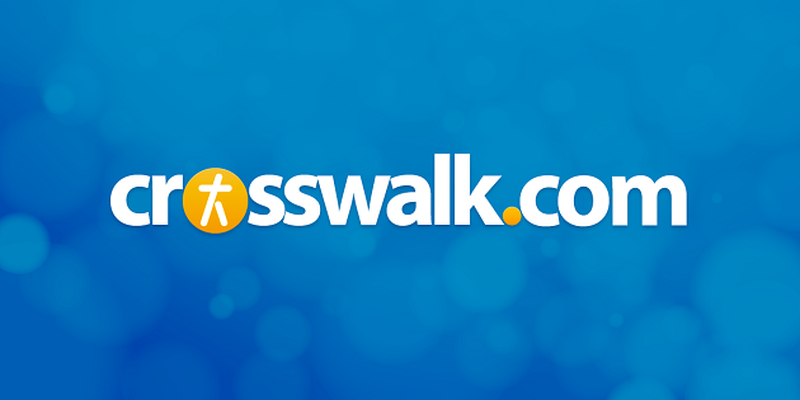 Looking at Box Office Mojo's list of the 2010 highest grossing films worldwide, it's very telling that over half of those in the top ten are targeted toward children and families.

Disney/Pixar's Toy Story 3 leads the pack, followed by Alice in Wonderland, Harry Potter and the Deathly Hallows: Part 1, Inception, Shrek Forever After, The Twilight Saga: Eclipse, Iron Man 2, Despicable Me, How to Train Your Dragon, and Clash of the Titans. 

All but one of these is either a sequel, a remake, an adaptation, or an animated/family film. Alice in Wonderland is certainly up for argument as its screenplay is new-ish with an older Alice returning for the first time to the magical world she encountered as a child, but it is still largely inspired by Lewis Carroll's 1865 fantasy novel. Inception is the only sci-fi entry that hit big at the box office last year and the only film that features an original screenplay written by director, screenwriter and producer Christopher Nolan, who came up with the concept of a spy-thief who extracts information from unconscious minds while people are asleep and dreaming.

So what does this tell us? For one thing, kids and families are most definitely a key demographic, and Hollywood needs—and wants—their entertainment dollars. But it could also mean that very little material that successfully connected with audiences in 2010 was completely new. Or perhaps from what was made available to filmgoers last year, it was the familiar—the continuation of a previous storyline or what has already had life in literary form or in older film versions—that struck a chord most with moviegoers.

In our yearly roundup at Crosswalk.com, the editorial staff and contributing film critics have echoed some of these highest grossing films of the year as we voted on what we thought were the top movies of 2010 and came up with our own list of favorites. We have also asked each voting member to choose an honorable mention that did not make the final Crosswalk.com "Top Movies of 2010" list and to provide a brief defense of its worth. 

PLEASE NOTE: We understand that not every film is for everyone. We all have different comfort levels with the portrayal of sin and potentially offensive content as shown in film. Please click on the links provided with each film for a more detailed evaluation of potentially objectionable material. 


1. INCEPTION
Rating:  PG-13 (for sequences of violence and action throughout)
Click here for the full review of Inception.

Original, action-packed, intriguing, psychologically charged... Inception was voted the No. 1 film of 2010 by the Crosswalk.com editors and movie writers. Director Chris Nolan's masterful story of a special ops team that jumps in and out of people's dreams can be enjoyed on many levels. The movie isn't satisfied by creating an intriguing science fiction premise; rather, it examines how the characters deal with the consequences of their fantastic power. The power to take people's thoughts from their very minds comes with a high price. Inception is a rare film of both narrative and emotional complexity that manages to include some of the most mind-bending, science-fiction action sequences ever filmed.


2. TRUE GRIT
Rating:  PG-13 (for some intense sequences of western violence including disturbing images)
Click here for the full review of True Grit.

Could it be back-to-back Oscars for Jeff Bridges? Last year's winner for his performance in Crazy Heart is back in a role where he completely dissolves into the part of Marshall Rooster Cogburn, channeling neither John Wayne (who himself won an Oscar for portraying Cogburn in 1969) nor much of his own persona. True Grit is unique in that it harkens to previous source material (1968 book, '69 movie), other deep-themed Westerns (e.g. Unforgiven) that cater to non-Western fans, and other Coen Brothers films (Fargo, A Serious Man) where big questions are considered and where sins always find the sinner out… and yet it remains wholly new and unspoiled. Perhaps the most religious and philosophical film of the year, it can also be enjoyed simply for the adventure and high-quality, sometimes-humorous dialogue, especially that between determined 14-year-old justice seeker Mattie Ross (a tremendous Hailee Stanfield), Cogburn, and Matt Damon's Texas Ranger LaBoeuf.


3. THE KING'S SPEECH
Rating:  R (for some language)
Click here for the full review of The King's Speech.

Not that Roger Ebert is an authority on what is/isn't offensive, but he's reviewed enough movies to know what deserves an R rating and what doesn't. And his quote about this beautiful, historical, inspirational movie's R tag is spot on: "Note: The R rating refers to… use of vulgarity. It is utterly inexplicable. This is an excellent film for teenagers." Geoffrey Rush's ex-pat Aussie elocution expert does manage to coax a string of curses (much of which involves "bloody" and "bugger"—inoffensive words to an American ear) out of Colin Firth's stammering, disinclined Bertie as he attempts to get the king-to-be confident with his own voice and identity. The movie takes place between 1925 and 1939, opening with a memorable (uncomfortable) scene at the British Empire Exhibition and coming to a close as England finds itself drawn into World War II, at which time recently-crowned King George VI (Firth) must rally the men and women of his country via a radio address. The winning interplay, respect, and eventual friendship between the British royal and the Australian speech therapist help them overcome issues of trust, loyalty, and confidence, and help the audience understand a vital historical period through the eyes of those who accepted the call to greatness, humbly if not reluctantly.


4. THE SOCIAL NETWORK
Rating:  PG-13 (for sexual content, drug and alcohol use, and strong language)
Click here for the full review of The Social Network.

Based on the book The Accidental Billionaires, Facebook: The Movie would have been largely forgettable if not for the skilled direction of David Fincher and that engaging Aaron Sorkin dialogue. Although reports are the reality is a bit embellished, The Social Network deftly captures the tone, triumphs and setbacks of the company that changed the way we think about online community.



5. TOY STORY 3
Rating:  G
Click here for the full review of Toy Story 3.

A Pixar film has made Crosswalk's Top 2 in each of the last three years (Ratatouille, Wall-E, Up), so does the fact that Toy Story 3 was "only" our No. 5 this year take anything away from it? Absolutely not! This movie stands alone nearly as well as it wraps a bow on the trilogy. We've known since 1995 that Andy would one day grow up, and we loved the choices his toys made all along to stick with the kid until he didn't need them anymore… which is why it's so hard for the adults in the audience to hold back tears while the whippersnappers watching with them wonder what on earth is making mom or dad so emotional. As the movie opens, those toys who remain are dying to play with Andy one more time, or even to just be held. When they find themselves in daycare, it appears their prayers are answered… but all is not as it seems. For three films now this series has "toyed" with questions of purpose, destiny, acceptance, free will, choosing to believe the best of someone, and choosing our reactions to hardship. We see who the toys might have become (the bitter bear Lotso) had they made other choices, and how faith—even when hope seems lost—blooms from those choices, but sadly can't germinate for the "Where's your kid now?!"-screaming Lotso.


6. GET LOW
Rating:  PG-13 (for some thematic material and brief violent content)
Click here for the full review of Get Low.

Life happens. Circumstances aren't always "fair." And people may or may not judge us they ought. Even so, how we respond to whatever comes our way is of our own choosing, is it not?  Get Low methodically ponders these truths through the life of Felix Bush, a prickly hermit who has locked himself away for several decades in a clear and purposeful choice of isolation over community. Portrayed most effectively by the legendary Robert Duvall, Felix has come to the point where he wants to make amends and "get right with God." But for what? For much of the film, the audience does not know.  What happened decades ago that caused this man to shut himself away in a self-imposed tomb? A patient viewer will eventually find out when Felix is ready to let it go and bury his bygone transgressions once and for all by staging his own funeral—to which all of the townspeople will be invited, of course, and will be encouraged to share their own stories in addition to hearing Felix say what he needs to say. It's a quirky scenario to be sure. But through the award-winning acting skills of Duvall, Bill Murray and Sissy Spacek, Get Low works and leaves the viewer with a message that will surely encourage continuing and deep personal reflection. 


7. WINTER'S BONE
Rating:  R (for some drug material, language and violent content)
Click here for the full review of Winter's Bone.

In Winter's Bone, Jennifer Lawrence plays teenager Ree, the oldest daughter of an impoverished Missouri family with a mentally incapacitated mother and an often incarcerated father. When Dad seemingly jumps bail and disappears, Ree discovers he used their ramshackle house as collateral for his bail. With no money to pay his loans and nowhere else to live, Ree is forced to search for him among the local world of rural meth labs operated by her extended family. Gritty and often heartbreaking, Winter's Bone tells a gripping story of Ree's dogged determination to provide for her family and find why her father disappeared.


8. TANGLED
Rating:  PG (for brief mild violence)
Click here for the full review of Tangled.

If there is one thing Disney does well it's Princess movies, and Tangled is no exception. Disney's newest rom-com, which is based on the Rapunzel fairytale, really struck gold in theaters, and who can blame it? The songs are catchy, the animation is breathtaking, and Donna Murphy's performance as the insidious Mother Gothel allows Disney villains to reach a new level of evil. Rapunzel and Flynn, voiced respectively by Mandy Moore and Zachary Levi, make for great protagonists, being both likable and relatable. Finally, the silent performance of Maximus the horse provides the film with an abundance of humor. There's a lot to love in this film, and Disney has shown it's still got a little magic left under the hat.


9. THE FIGHTER
Rating:  R (for language throughout, drug content, some violence and sexuality)
Click here for the full review of The Fighter.

Life in working-class Boston in the mid 1980s is not for the faint of heart. And so it goes in a subculture where profanity and fists fly in tandem as portrayed in The Fighter, the true story of up-and-coming boxer "Irish" Micky Ward and his half-brother Dicky—once a successful boxer in his own right (who claims he knocked out Sugar Ray Leonard in 1978), but has since fallen into a vicious cycle of crack addiction. Starring Mark Wahlberg as Micky, the powerhouse punch of this multi-award-nominated film is definitely found in the performance of Christian Bale as Dicky, living out his own comeback dreams through training Micky who is now trying to make his own mark in the boxing circuit. Known as a method actor who takes it to the extremes when preparing for his roles, Bale lost an astounding 30 pounds to play the part of the sunken-eyed, unstable former boxer.  Melissa Leo, as the brothers' mother, packs some muscle in her nearly over-the-top portrayal as a domineering manager and matriarch, while Amy Adams, as Micky's love interest, is plucky and quite believable in her role as a college-dropout girlfriend and confidant. Objectionable content aside (and moviegoers should consider and take caution before seeing), it is ultimately knockout acting (both Bale and Leo took home Golden Globe Awards for their supporting roles) that wins in this gritty study of dysfunctional family dynamics.


10. THE CHRONICLES OF NARNIA:  THE VOYAGE OF THE DAWN TREADER
Rating:  PG (for some frightening images and sequences of fantasy action)
Click here for the full review of The Voyage of the Dawn Treader.

When 2008's Prince Caspian, the second film in The Chronicles of Narnia film franchise, didn't connect with moviegoers as well as The Lion, The Witch and The Wardrobe did back in 2005, Hollywood held its breath to see what would happen with last year's third cinematic effort, The Voyage of the Dawn Treader.  While not the instantaneous box office smash that 20th Century Fox/Walden Media was looking for, as of press time Dawn Treader still has some legs as it continues its run in theaters worldwide and will also have a second life when it releases on DVD later this year. Front and center in this Narnia-centric tale is a new character, Eustace Clarence Scrubb, the despicable. annoying cousin of Edmund and Lucy Pevensie. When all three are pulled into a painting of a "Narnian looking" ship and thrust into Narnia's Eastern Sea, they soon find themselves aboard The Dawn Treader, a mighty vessel under the command of King Caspian and his crew which includes the loveable, warrior mouse Reepicheep. The ship sets sail on a journey to various islands in search of the seven lost Lords of Telmar, and along the way the children and Caspian encounter some magical creatures and sinister enemies as they each face their greatest temptations. Lovers of the book series and those new to anything Narnian will enjoy the Christian symbolism and important life principles that are on display in this entertaining and thought-provoking adventure.

HONORABLE MENTIONS

Each member of the Crosswalk.com voting panel was asked to choose a selection from his or her list that did not make our final "Top Movies of 2010" list and offer a brief defense of its worth. 


127 Hours
Jeffrey Huston, Crosswalk.com Contributing Writer

"I would go insane." "There is NO WAY!" "I would die." These are the kinds of things you'll likely overhear—or be saying yourself—after having watched 127 Hours, a harrowing true-life tale of survival that's as nerve-wracking to endure as it is uplifting to see all the way through—a journey that isn't merely about survival but also humbling self-discovery, and ultimately a parable about the dangers of living a solitary life. The film's title refers to the five-plus days in 2003 that hiker Aron Ralston spent trapped in an isolated Utah canyon with his lower right arm stuck and crushed by a fallen boulder. It was a dire scenario that would be the realization of anyone's worst fears: trapped, injured, alone, in the middle of nowhere with no ability to communicate, and no one else knowing where you are. Similarly, the chutzpah to make an engaging movie about an immobile character is in itself daring, and seemingly the opposite construct of Oscar-winning director Danny Boyle's brand of hyper-kinetic filmmaking (Slumdog Millionaire, Trainspotting, 28 Days Later). From the opening sequence, however, it's clear that energy will be the least of his problems. Boyle is a supreme stylist of modern cinematic language and, in what may have been his biggest challenge to date ("an action movie with a guy who can't move," as Boyle describes it), he delivers.


Secretariat
Laura MacCorkle, Crosswalk.com Senior Editor

As a child, I couldn't get enough of stories about animals—or unlikely heroes, for that matter. Walter Farley novels including The Black Stallion, Wilson Rawls' tearjerker, Where the Red Fern Grows, and Joy Adamson's Born Free? Check. Movies about dogs like Old Yeller, Lassie and Benji? Check, check and check. So it should have come as no surprise that Walt Disney Pictures' Secretariat, based on the true story of housewife-turned-racehorse-owner Penny Chenery Tweedy and her Triple Crown-winning racehorse Secretariat, would have reached out and grabbed me when I saw it in theaters last fall. But quite frankly, I was surprised. 

Generally speaking, in my adult years I haven't been drawn to films that are targeted toward the family market and so I didn't think Secretariat would do that much for me. But it did. From the opening narration quoting Job 39, the film drew me in. I couldn't help but feel the hooves pounding inside of me as cameras got amazingly close to the action of horses galloping around the track in various race scenes. It was exhilarating, and I felt like I was right there in the moment and ready to stand up and cheer when my enthusiasm rose to the brim. 

More than just a feel-good movie, Secretariat became a story with life lessons that I thought about for days afterward. Courage, determination, perseverance, and those that defy the odds and overcome what others consider liabilities were on my mind. I could see that themes such as "be who you were created to be" and "run your own race" apply to believers as well, as we seek to live the lives that God is calling each one of us to live and must put our main focus on him and the direction he is leading each of us to follow. Aside from one or two curse words, the film is clean and much like 2009's The Blind Side, it provides fodder for some fruitful family discussion time. If you have missed out on this winner, you owe it to yourself to rent it when it releases to DVD on January 25, 2011, and see what one courageous woman and "the greatest racehorse of all time" were able to achieve back in 1973.


The Town
Christa Banister, Crosswalk.com Contributing Writer

As an actor, Ben Affleck's efforts have always been a bit laughable, and I'm not just talking about the universally loathed Gigli either. But behind the lens Affleck has earned some well-deserved credibility as he's showcased a keen eye for detail in complex morality tales like The Town. Set in Affleck's much-beloved hometown of Boston, audiences are treated to a gritty yet compelling snapshot of a decidedly less historic, less affluent section of Bean Town, one that's known as the bank robbery capital of the U.S. And as you watch the events play out in all their violent glory, you can't help but learn a little bit more about the flawed state of humanity and how justice isn't always served.


Another Year
Christian Hamaker, Crosswalk.com Contributing Writer

"I want to help you. That's why we're here," says Gerri, early in writer/director Mike Leigh's Another Year. She's a counselor, happily married to Tom, an engineer. They spend their time together cooking, gardening and opening their home to troubled souls like Mary, a co-worker of Gerri's, or Tom's friend Ken. They enjoy visits from their grown son, Joe, and they reach out to Tom's taciturn brother, who's just become a widower.

Another Year, like most great films, shows rather than tells. Except for a Christian funeral, during which Scripture is recited, there's no overt religion in the story, but Tom and Gerri constantly show patience (with an occasional flash of annoyance—they're only human), kindness and love toward people who are hurting. Their union is a happy one, their home always open to others, their spirits usually cheerful. Who wouldn't want to be their friends?

Divided into four parts—one for each season—Another Year showcases an array of human emotions and behaviors. Love, sadness, contentment and helplessness are all on display. Like Tom and Gerri's garden, some acquaintances will flower, while others will wither. But the couple's efforts toward those around them are always encouraging, even when they don't bear fruit.


When We Leave
John Sizemore, Crosswalk.com Contributing Writer

Germany's Oscar entry for Best Foreign Language Film offers a scathing look at Islamic society and the challenges it presents to modern, liberal nations attempting to integrate its adherents. Umay, a German-born Turk, leaves her abusive husband and returns to her family. The men in her life seem content to violate every moral tenet of Islam, but they aren't willing to dishonor the family by allowing Umay to start over. She hopes that her father, who seems to be the one relatively decent man in the film, will set aside his scruples for her sake. But even his obvious love for her can't bring him to reconsider his conviction that every woman—even one's own daughter—is the property of some man. If you've ever wondered whether a society founded on rigid, legalistic religion might be better than one founded on no religion at all, then this sad story may give you something to think about.


Alice in Wonderland
Ryan Duncan, TheFish.com Editor

The film may have had mixed reviews, but it certainly deserves an honorable mention. Visually striking, Tim Burton's re-imagining of Wonderland (renamed "Underland" in the film) certainly adds merit to the film's statement that the best people are often bonkers. Helena Bonham Carter's performance as the Red Queen is comedy magic, even without the giant head, and newcomer Mia Wasikowska holds her own starring as Alice. Further rounding out the cast are Anne Hathaway, as the gossamer White Queen, and Johnny Depp, who is completely in his element as the Mad Hatter. It is a fun film, and while Lewis Carroll's more devoted followers may have been disappointed, the rest of us in the theater were pleasantly surprised. 


The Ghost Writer
Stephen McGarvey, Director of Editorial & Brand Development

To enjoy The Ghost Writer, you may have to look past a director embroiled in one of the most infamous scandals in Hollywood history AND some rather left-wing conspiracy-theory politics. When an unassuming writer is assigned to ghost write the autobiography of an infamous British politician, he begins to unravel the ugly mysteries behind the public persona. Deliberately subtle, the fantastic dialogue and superior performances make this film a completely engaging murder mystery that relies on a well-crafted narrative rather than flashy gimmicks.   


Nanny McPhee Returns (with nods to the quantity and overall quality of family fare in 2010)
Shawn McEvoy, Crosswalk.com Managing Editor

It's like this: the best time I've had seeing a movie with my son is How to Train Your Dragon; the best time I've had seeing a movie with my daughter is Ramona and Beezus; and the best time my wife and I have had seeing a movie with our kids—twice—is easily Nanny McPhee Returns. This little gem from writer/producer Emma Thompson surpasses the original—which we hadn't seen prior to the sequel—in pathos, comedy, and what's-at-stake. Some segments are downright ridiculous (pigs doing synchronized swimming? Maggie Smith voluntarily using a cow pie as a seat cushion?), but there's a subtle implication that that's just the point: childhood can be silly... as can the travails of adults for that matter. Just as in the first Nanny McPhee, there are specific lessons the children require, and as their ugliness to each other and their mother/aunt subsides, so does the physical ugliness of our good Nanny. But this time around the lessons feel more apropos to our current cultural climate. Perhaps it taking place during war time in Britain—as well as the disparate class distinctions and worldviews of the cousins—has something to do with it. The concept of making beauty and purpose out of life's chaos and hardship through sharing, communicating, and trusting each other works so much better. To the Christian ear, the sounds of hoping-beyond-hope and making leaps-of-faith ring true.

***

2010 is the first time since 2006 that an animated movie doesn't occupy Crosswalk's top spot, and is the first time since 2005 that a Pixar film didn't crack our Top 4. So perhaps it seems a little strange that I'm making the case for '10 being the "Year of the Family Film." But not only did three kid-friendly films crack our Top 10 (Nos. 5, 8, 10 above), there were several more that could have. The aforementioned Nanny McPhee Returns came closest, followed so closely by Dreamworks' How to Train Your Dragon, an original tale of bravery and seeking first to understand which relies heavily on the tried-and-true father-and-son-are-opposites archetype.

Also getting nods from some of our contributors were Ramona and Beezus, which has now been viewed about 17 times by my 5-year-old daughter, and Legend of the Guardians: The Owls of Ga'Hoole. Despite being saddled with possibly the worst title of 2010, this film from the director of 300 and Watchmen is even more visually eye-popping than those were.

There were some good times (and reviews) to be found with Megamind, Shrek 4, Despicable Me, Diary of a Wimpy Kid, and Percy Jackson and the Olympians: The Lightning Thief… even Harry Potter and the Deathly Hallows: Part I (though I wouldn't recommend taking a child to it—it's very dark, with mature themes—it is based on children's lit).

Of course, simply marketing colorful images and a mostly-clean script to kids and parents doesn't automatically make for a good movie, but that didn't stop studios from trying. The examples above were, if not home runs all, at least base hits. But do watch out for these strikeouts: Alpha and Omega, Gulliver's Travels, Yogi Bear, Cats & Dogs: The Revenge of Kitty Galore, Marmaduke, The Last Airbender, and Tooth Fairy. Too many solid places to step to settle for those landmines this year.