Crosswalk.com's Best of Movies in 2003
Crosswalk.com Staff

2003

31 Dec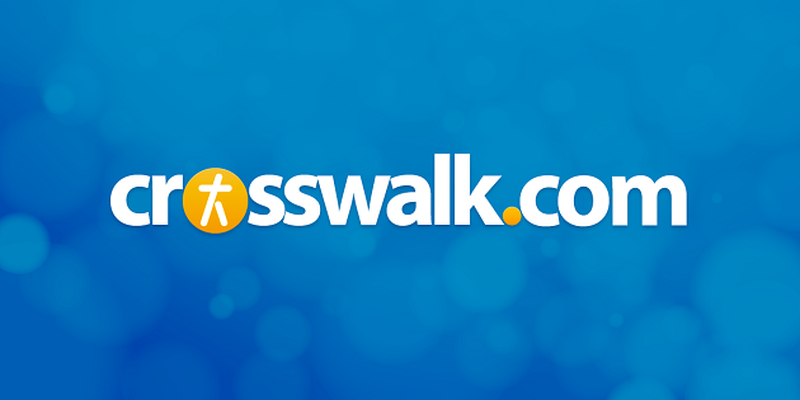 For film buffs and casual movie-goers alike, 2003 will forever be remembered as "The Year of the Sequel." Between memorable continuations like "The Matrix: Reloaded", "X2: X-Men United" and "Terminator 3: Rise of the Machines" — and re-makes or films based on various themes such as "Pirates of the Caribbean", "The Italian Job" and "Hulk" — movie fans certainly didn't have an excuse to sit at home and complain about "nothing to do."

We at Crosswalk.com certainly don't want you to be bored, so we give to you the "Best of Movies in 2003," highlighting those flicks that got great reviews. So throw in the Jiffy Pop, goop it up with butter, and re-live your favorite movie moments with us. (If you want to read more, just click on the link for the full review of each movie - enjoy!) 


---
"Elf"
Rating: PG
(for some mild rude humor and language)
Actors:
Will Ferrell, James Caan, Mary Steenburgen, Zooey Deschanel, Bob Newhart, Ed Asner, Daniel Tay, Peter Billingsley
Director:
John Favreau
Comments:
In the company of "It's a Wonderful Life", "The Christmas Story" and "Rudolph," Director Jon Favreau has created a holiday classic that could easily become a family tradition. I think this is one of the funniest movies Ferrell has ever made, and it's due in part to the direction of Favreau. The talented director has managed to capitalize on Ferrell's unique and uncanny ability to portray a sweet, simple (even goofy) man-child who embodies the definition of childlike innocence. This is a family-friendly story that excludes a lot of language, bathroom humor and crude jokes usually found in a Ferrell movie. "Elf" is a story that has something for everyone: singing, family values, a message about believing in what you can't see, love, forgiveness and cherishing those closest to you.
Click here
for the full review.



"Finding Nemo"
Rating: G (for general audiences)
Actors: Starring the voices of Albert Brooks, Ellen DeGeneres, William Dafoe, Geoffrey Rush, Allison Janney, Barry Humphries, Brad Garrett, Austin Pendleton, Stephen Root, Vicki Lewis, Joe Ranft, John Ratzenberger, Alexander Gould, Elizabeth Perkins
Director: Andrew Stanton
Comments: Get ready for a new world of computer-animation that is not only breathtakingly beautiful to behold, but will spoil young and old alike with a new standard of animation. The movie's simple but clever premise may be as old as parents' advice, but it still makes for a funny, entertaining and realistic story dealing with issues that parents go through on an everyday basis with their kids. Parents, there are several topics that will make for interesting discussions afterwards. The witty one-liners and quick-witted script will entertain the mature crowd, while the beautiful colors and catchy score will mesmerize the little ones. It's nice to see Disney and Pixar come through with another example or fabulous family-friendly entertainment at its best!
Click here for the full review.


"Gods and Generals"
Rating:  PG-13 (for sustained battle sequences)
Actors:  Robert Duvall, Stephen Lang, Jeff Daniels, Mira Sorvino, Bruce Boxleitner, Kali Rocha, Jeremy London, William Sanderson, Donzaleigh Abernathy
Director:  Ronald F. Maxwell
Comments: The epic adaptation of Jeff Shaara's best-selling novel is a dramatic look at America's bloodiest conflict in which more than 620,000 lives were lost. It's a story that examines (in length) the moral and religious character of the Bible-toting men who bravely fought and led our nation in a war against each other. The story likewise examines the marriages of Chamberlain (whose wife Fanny is played by Sorvino) and Jackson (whose wife Anna is played by Rocha) and elaborates on their attitudes and support for their husbands.  While I can't say this is an incredible epic everyone should see, it is a sincere attempt to deliver an enlightening, realistic and unusual look at the Civil War. If you want to support a Christian writer/director who has made an incredible effort to insert a biblical tone and God's Word all the way through a Civil War movie, then go see this film.
Click here for the full review.


"Holes"
Rating: PG (for violence, mild language and some thematic elements)
Actors: Sigourney Weaver, Jon Voight, Patricia Arquette, Shia LaBeouf, Tim Blake Nelson, Khleo Thomas, Jacob Smith, Byron Cotton, Brenden Jefferson, Miguel Castro, Siobhan Fallon, Max Kasch, Henry Winkler, Nathan Davis, Scott Plank
Director: Andrew Davis
Comments: Louis Sachar adapted his Newbery Award-winning book for the big screen, skillfully weaving modern day Texas with 18th century Latvia and the Old West. There are wonderful elements to this story that all ages will enjoy: adventure, mystery, suspense, scary lizards, friendship, loyalty, a treasure and learning to read for the first time. There are important themes parents can discuss with their children or young teens and lots of issues such as friends accepting friends for who they are, the importance of supporting family, racial bias that leads to a man's death, robbing banks, murder, supporting family no matter what they do, the importance of telling the truth, family heritage, and more. I'm convinced all ages will dig "Holes."
Click here for the full review.


"Master And Commander"
Rating:  PG-13 (for intense battle sequences, related images and brief language)
Actors:  Russell Crowe, Paul Bettany, Billy Boyd, James D'Arcy, Lee Ingleby, George Innes, Mark Lewis Jones
Director:  Peter Weir
Comments: Not only does the film succeed because it attends to every historical detail (like the books), but director Weir ("The Truman Show", "Dead Poet's Society") is known for exploring his characters (as much as the action) and that's what makes this movie enjoyable. Right from the start there's a realistic battle that ignites the story with action, details, characters and dialogue that make you feel as if you're reliving history. Crowe is perfectly cast as a leader with a heart for his men who keeps his crew's loyalty even while sending them into almost impossible situations. The special effects are believable and impressive, and there are few lulls in this high sea adventure which keeps the story engrossing. This story is nothing like last summer's "Pirates of the Caribbean," so don't expect that kind of adventure or humor. Instead, this is a piece of history that will introduce you to interesting characters and let your imagination sail on an adventure.
Click here for the full review.


"Nicholas Nickleby"
Rating:  PG (for thematic material involving violent action and a childbirth scene)
Actors:  Charlie Hunnam, Jamie Bell, Christopher Plummer, Jim Broadbent, Anne Hathaway, Romola Garai, Tom Courtenay, Juliet Stevenson, Timothy Spall, Nathan Lane, Stella Gonet, Barry Humphries, Alan Cumming
Director:  Douglas McGrath
Comments: Charles Dickens stories are typically tragic and therefore, full of depressing scenarios but I enjoyed this version because of the seasoned cast and interesting setting. This story is adapted from the Dickens novel set in 19th century England, and centers on the Nickleby family who live a good life until Nicholas Sr. dies and leaves the family penniless. There are numerous issues and adult topics that are dealt with and although the PG rating is family friendly, the story is really for mature teens to adults who can appreciate this Dickens classic tale.
Click here for the full review.


"Pirates Of The Caribbean"
Rating: PG-13 (for action/adventure violence)
Actors: Johnny Depp, Geoffrey Rush, Orlando Bloom, Tom Wilkinson, Keira Knightly, Jonathan Pryce, Jack Davenport
Director: Gore Verbinski
Comments: This swashbuckling adventure is a mixture of old-fashioned entertainment with modern day technology that will thrill audiences with its cast of interesting characters, imaginative sets, electrifying sword fights and realistic special effects. Producer Jerry Bruckheimer is at the helm of this live-action adventure that pays homage to the popular Disney ride but isn't a direct interpretation of the attraction itself. I enjoyed the creative way this movie was made, and the incredible special effects and superb cast make it a memorable film. I likewise enjoyed spotting the "spoofs" on the Disney theme park ride, and I laughed a lot at the humorous dialogue and swashbuckling antics of Depp and the pirates.
Click here for the full review.


"Radio"
Rating:  PG (for mild language and thematic elements)
Actors:  Cuba Gooding Jr., Ed Harris, Alfre Woodard, Debra Winger, S. Epatha Merkerson, Riley Smith, Sarah Drew, Chris Mulkey, Brent Sexton
Director:  Michael Tollin
Comments: This is a touching testimony of what unconditional love, compassion, faith and overcoming life's obstacles can achieve. Gooding Jr. and Harris give unforgettable Oscar-worthy performances that are both inspirational and heartfelt. Gooding Jr. seemingly had an easy role without much dialogue, but his portrayal is not a caricature. Instead, he plays a man humbled by life's circumstances with feelings, intellect and heart — this is his "Rainman," and he made it look easy. Heartwarming, powerful, inspirational, a tribute to the human spirit and a joy to watch — this movie will leave you with a smile on your face and hope in your heart! If you enjoy stories of triumph and overcoming the odds like "Rudy," then you'll love the spirit and heart of "Radio."
Click here for the full review.


"Seabiscuit"
Rating:  PG-13 (for language, a sexual suggestive situation, and sports-related violence)
Actors:  Tobey Maguire, Jeff Bridges, Chris Cooper, Elizabeth Banks, William H. Macy, Gary Stevens, Chris McCarron
Director:  Gary Ross
Comments: This true story is based on Laura Hillenbrand's best-selling book about a broken-down horse name Seabiscuit who brought together three men. Together, the four triumph over adversity — not only winning prestigious horse races but seemingly the hearts of America as well. Writer/producer/director Gary Ross (who previously worked with Maguire and Macy in "Pleasantville") used several unusual techniques to bring this moving tribute to the big screen. The story is told with a number of unconventional framing devices like the documentary-style scenes with stills of the Depression-torn America and narration by famed historian David McCollough. Rounding out the tug on the emotional heartstrings is the movie's musical score by Randy Newman, which is both stirring and moving and completes the dramatic touch needed in each scene.
Click here for the full review.


"Secondhand Lions"
Rating:  PG (for thematic material, language and action violence)
Actors:  Michael Caine, Robert Duvall, Haley Joel Osment, Kyra Sedgwick, Nicky Katt, Josh Lucas
Director:  Tim McCanlies
Comments: This movie has everything you could want: a heartwarming story about men mentoring a boy, adventure with a lion, a gang of hoodlums, intense "Indiana Jones" kind of action and a renewed hope for life when there seems to be none. Duvall and Caine prove what legends they really are in this business, and each of them give Oscar worthy performances that should earn them nominations. By the end, Osment really got to me; tears were flowing like a faucet during one scene. The plot focuses on courage, virtue, honor, faith, trust and holding oneself to a higher standard. It takes a boy who had been repeatedly lied to by his mother and places him in an environment where he's taught to trust and have faith, especially in men. The themes and story will resonate with all ages. "Secondhand Lions" is a movie that will make you laugh, cry and appreciate life's important treasures — the people we love.
Click here for the full review.


"The Gospel of John"
Rating:  PG
Actors:  Henry Ian Cusick, Stuart Bunce, Daniel Kash, Richard Lintern, Stephen Russell, Scott Handy and Christopher Plummer as the Narrator
Director:  Philip Saville
Comments: Cusick portrays Jesus as an intelligent, manly, charismatic soul who has a tender heart towards women (saving one from being stoned), compassion on those who are sick, lame and blind, a righteous indignation when money changers invade the temple and a bold authority that challenged the pious religious authorities of his day.  Scriptwriter John Goldsmith ("Victoria and Albert", "Return of the Saint", "Great Expectations") unfolds the story of Jesus in an easy-to-understand language using the American Bible Society's Good News Bible translation combined with Saville's ("Metroland", "Hamlet", "Oedipus the King") keen directorial talents. The result is an entertaining, compelling and inspirational movie about Jesus. People may be overwhelmed at the thought of a three-hour movie. But truthfully the story is so compelling and entertaining that it doesn't feel like a long movie. And when it was over, I wanted more. I can truthfully say that as a "seasoned" Christian who has been a believer my entire life, watching this movie gave me a renewed appreciation for Jesus and the struggles he went through to bring God's message to the world.
Click here for the full review.


"The Lord Of The Rings: The Return Of The King"
Rating:  PG-13 (for intense epic battle sequences and frightening images)
Actors:  Elijah Wood, Sir Ian McKellen, Sean Astin, Billy Boyd, Orlando Bloom, Kevin Conway, Hugo Weaving, Bernard Hill, Sir Ian Holm, Christopher Lee, Dominic Monaghan, Viggo Mortensen, John Rhys-Davies, John Noble, Liv Tyler, Cate Blanchett, Miranda Otto
Director:  Peter Jackson
Comments: Peter Jackson, the "King of Trilogies," delivers a royal reward that is triumphant in every way! With an amazing cast, incredible creatures, impressive sets, jaw-dropping battles and realistic special effects, Jackson has raised the bar for audience expectations and has forever changed the way we view sequels. I think it's safe to say that Jackson has earned a unique place in cinematic history with a crowning achievement that will never be surpassed. The amazing battles will satisfy lovers of war stories, the passionate kiss between Aragorn and Arwen will satisfy the romantics and the loyalty to friends will inspire all. This final epic and body of work is Oscar worthy in every way.
Click here for the full review.