C.S. Lewis Scholar Hopes "Narnia" Helps Postmoderns Find God
Kyle Smith

Baptist Press

Published

Jan 05, 2006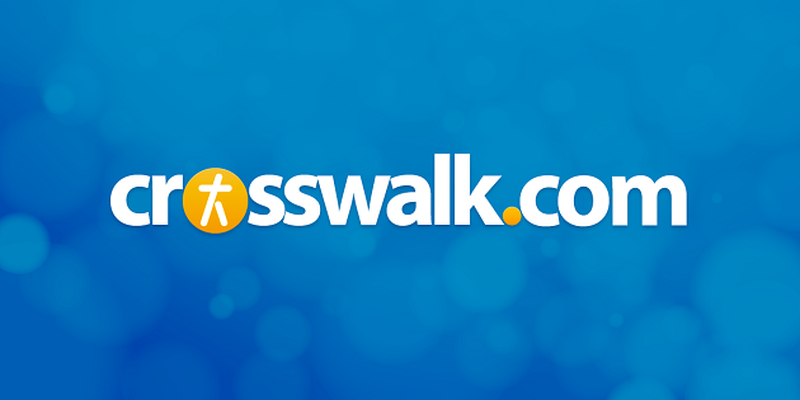 WAKE FOREST, N.C. — When Michael Travers first read C.S. Lewis' writings as a teenager, he "didn't think much" of Lewis' legendary "Mere Christianity" and felt his "Screwtape Letters" were "not as impressive to me" as they were to others.
Admittedly, his disinterest had more to do with his spiritual condition at that time than the quality of Lewis' work, said Travers, an English professor and C.S. Lewis scholar at Southeastern College at Wake Forest, the undergraduate school of Southeastern Baptist Theological Seminary in Wake Forest, N.C.
Travers' interest in Lewis has led him to speak at four C.S. Lewis conferences, and he has been asked to contribute two chapters on Lewis in an upcoming major four-volume scholarly work by Bruce Edwards.
After his conversion in his mid-20s, Travers, then a doctoral student studying John Milton, decided to give Lewis another try while he was in the process of "rethinking my whole discipline from a Christian perspective." Travers re-read "Mere Christianity" and, among other works, the seven-volume "Chronicles of Narnia" series for the first time. He continued pouring through much of Lewis' work in the years to come, which he credits as seminal in shaping his thinking on many issues, most notably how to integrate his academic discipline and his faith, as Lewis did so well.
Travers found in Lewis a talented apologist, brilliant fiction writer and courageous academician, willing to stand behind his Christian beliefs even when vilified by colleagues.
Perhaps in no other venture did Lewis receive more criticism from his Oxford peers than when he decided to write the "Chronicles of Narnia," a series of children's books from a Christian perspective.
However, after reading the "Narnia" series, and re-reading them to his children as they were growing up, Travers takes from the books an altogether different impression.
"I think they are the premier children's fantasy stories of the 20th century," Travers said unreservedly.
"Whether you're Christian or not, I think these are must-reads for kids – and older kids," he added with a smile, referring to those his age who still enjoy being transported into the world of fantasy that Lewis created.
Travers said Lewis' days of greatest influence may yet be ahead as many are becoming acquainted with him through the film, "The Chronicles of Narnia: The Lion, The Witch and the Wardrobe," released in theaters Dec. 9 and which continued to lead in box office receipts over the New Year's weekend.
The film, based on the 1950 book with the same title, is co-produced by Douglas Gresham, Lewis' grandson who plans to convert the children's series into five major motion pictures.
Done correctly, Travers said, the "Narnia" films have a tremendous potential for impacting American culture by acquainting people with a biblical worldview and a story with enough similarities to the Gospel to enable people to more readily comprehend it in the future.
Fiction, he said, can be an extremely effective vehicle for smuggling biblical truth into the minds of a skeptical culture.
"I think that strategy is probably extremely effective," Travers said, "particularly in our postmodern culture, where people tend to think narratively rather than propositionally, and particularly for the masses and for the non-Christian who doesn't want to hear a theological discourse on substitutionary atonement.... It has the promise of working very well. It does in the books."
Lewis' own strategy for the books was that they serve a pre-evangelistic purpose, Travers said.
"[Lewis] used the word 'supposal,'" Travers said. "'Suppose there were a world of talking beasts. What would Christ look like in such a world? Well, He'd be a lion – what do you expect?' So Aslan is Christ in 'Narnia,' rather than a symbol of Christ in this world. The way he put it in a letter to a child was, 'If you will recognize Aslan in 'Narnia,' you will be perhaps better prepared to recognize Christ in our world.'
"Rather than a full-blown, 'Go and see this movie and get convicted of your sins and become a Christian' – now, that can happen – rather than that, what he saw in his books was he is clearing away some of the rubble of modernity and presenting the Gospel in symbolic form so that people are ready to hear the Gospel when it is presented to them."
The film can give believers a golden opportunity to follow up on it by sharing the Gospel, Travers said.
"I think [opportunities] will be huge, and I think if we don't take advantage of it, it's our fault," said Travers, who spoke to a group of children at a public middle school about Narnia even before the film's release. "I think people in churches will be able to use this film as an opportunity to present the Gospel. People are asking questions. I think there are all kinds of opportunities for Christians to speak to non-Christians about Christ because of this film. And secondly, I think there are going to be a lot of opportunities for parents to talk to children about spiritual things."
Travers is confident that Lewis has as much to say to this generation of unbelievers as he did to his own. In addition to preparing them to recognize the Christ of the Bible after seeing a fictional character with similar attributes, Lewis drives home the reality of man's sinfulness, an essential component of the Gospel message.
"One of [Lewis'] earliest critics called him 'an apostle to the skeptics,'" Travers said. "That still holds. He argues in 'Mere Christianity' and 'The Abolition of Man' and he shows us in his fiction that every human being ever born has a moral code, even if he denies it. He's with [the Apostle] Paul in Romans chapter 1 and Romans chapter 2. And so he presents the moral code, our responsibility to obey it and the fact that no one has ever obeyed it fully.
"And that's a problem in our modern culture. Modern people don't see a problem. They don't see themselves as being lost. Almost the first full three chapters of Romans present the problem – there's a sin problem here; you're lost – before the Gospel is presented in 3:21 and following. Lewis is good at getting the unbeliever to understand that there is a problem. There's a moral code, 'and I don't adhere to it. What's the solution?'"
The solution is the Gospel, taken by believer-emissaries to the lost, Travers said. However, Lewis' value lies not only in what he has to say to the lost man, but also his relevance to the believer, and for this reason Travers teaches a course on Lewis at Southeastern College at Wake Forest and Southeastern Seminary.
"I think C.S. Lewis is certainly one of the most important Christian writers of the 20th century," Travers said. "We have the theologians who take their place, but this man's influence is perhaps broader than just about anybody else, even Francis Schaeffer. So I think it's important for our students to know what he wrote.... I think it will help them to speak to the culture in which we live. I think Lewis is brilliant at speaking to modernism, and he saw postmodernism coming ... and he addressed it. So, I think by reading those works, our students are better equipped to address the people they're going to meet in the marketplace."
Travers' own life has been shaped by Lewis in a number of ways. In Lewis, Travers found an example of a scholar willing to broaden his field of study to include other areas of interest, something he himself aspired to do.
"[Lewis] was helpful to me in the middle of my career because I found myself increasingly drawn to write on the literature of the Bible," Travers said. "But I didn't have a degree in the Bible, and how dare I write about such a thing? But Lewis wasn't an expert in the Bible, and he wrote a book on the Bible, 'Reflections on the Psalms.' He wasn't an expert in theology. He wrote 'Mere Christianity,' 'Abolition of Man' and 'The Problem of Pain.' So he gave me some courage to look at other areas, think them through and write about them. He galvanized my career at a time when I needed him. ..."
Travers also credits Lewis with giving him the courage to speak the Gospel to other academics, "people in English and American Literature in secular academies who don't care anything for a Christian perspective and think it's antiquated and cute, maybe at best.
"But he speaks to the issues of the human condition from a Christian perspective," Travers said. "And he's also a respected literary scholar, and so he gave me an entree there as well."
Most significantly, Travers credits Lewis with helping him sharpen his own views on how his discipline relates to the Bible.
"That's probably the most important thing," Travers said. "We talk a lot about integrating faith and learning. How does the Bible relate to my subject of English, for instance? How does the Bible relate to my life as a Christian outside of the church? It's C.S. Lewis who got me thinking about how the Bible permeates and relates to every area of life. First Corinthians 10:31 says, 'Whatsoever you do, whether you eat or drink, do all to the glory of God.' That means the way I teach my classes. That means the way I grade my papers. That means the way I write my articles and books, and Lewis was the one who challenged me with that, I think, most of all.
"As he said in one of his books, 'I believe in Christianity as I believe that the sun has risen, not only because I see it, but because by it I see everything else.' And it's that 'by it' – Christianity puts everything into perspective. And Lewis did that for me."
However, despite all of the platitudes he might direct toward Lewis, Travers encourages his students to read his work critically rather than blindly affirming everything Lewis believed.
"Lewis wouldn't make a good Southern Baptist," Travers cautioned. "He doesn't hold to the inerrancy of Scripture, at least not a plenary inspiration of Scripture in any way. His view of the atonement is less than precise and you could go on through some of his theology. The evangelical community has, by and large, bought into C.S. Lewis. I think we have to be more critical; we have to be more careful. So I think it will help us sharpen our thinking. I'm not trying to vilify the man. He is extremely helpful, but let's not idealize him, either. Let's be realistic about him."


© 2006 Southern Baptist Convention, Baptist Press.  All rights reserved.  Used with permission.