Die Another Day - Movie Review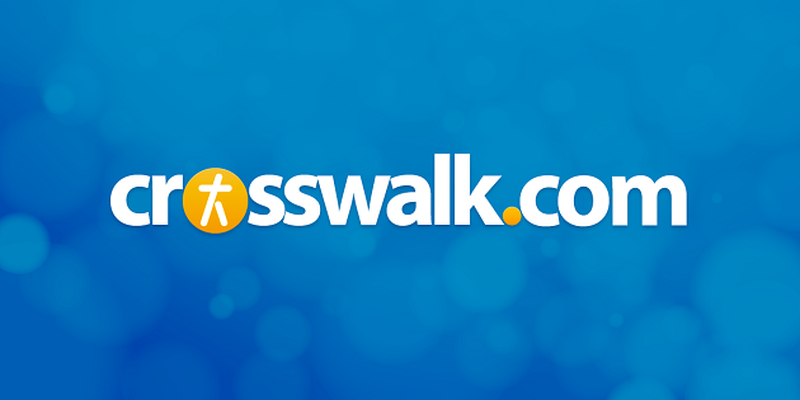 Genre: Action, Adventure
Rating: PG-13 (for action violence and sexuality)
Release Date: November 22, 2002
Actors: Pierce Brosnan, Dame Judi Dench, John Cleese, Halle Berry, Rick Yune, Toby Stephens, Rosamund Pike, Samantha Bond, Will Yun Lee, Madonna (cameo)
Director: Lee Tamahori
Special Notes: With $2.5 million spent on 11 identical Aston Martins and over $100 million spent on every kind of gadget, gizmo, explosion and expensive car you can imagine, this twentieth, 40th-anniversary movie is the costliest Bond film ever made. Still, the franchise seemingly remains indestructible (each of the last three has grossed more than $300 million worldwide), which makes 007 a pretty formidable 40-year-old. Remember all of you old Bond fans, this movie is a potpourri of all the early Bond movies with a sly wink to 007's past.
Plot: During a dangerous mission in North Korea, Bond's (Brosnan) cover is blown as he proceeds with his assignment to kill a general's war-crazy and neurotic son. James is then imprisoned and tortured for 14 months, and released in exchange for a North Korean terrorist Zao (Yune), the man who knows who betrayed him. Bond is put under suspicion by the NSA for "selling out" and escapes to single-handedly track Zao and find the killer who betrayed him. Bond flies from Hong Kong, to Cuba, to London, and finally southeast Iceland, in a complicated plot that involves diamonds, a DNA /"facial mutation" process, a satellite laser that could destroy the earth, a new power hungry wannabe leader and an old enemy who returns from the dead. On his way to getting to the truth he meets two beautiful women who are with the NSA, Jinx (Halle Berry) and Miranda Frost (Rosamund Pike), and both give Bond pain and pleasure as he fights to destroy a madman.
Good: This 20th Bond film winks to the 007's of the past with Berry filling the role of a female Bond and wearing a deja vu bikini like the one Ursula Andress wore in the first 007 flick, Dr. No. And in typical Bond fashion, there's an interesting (and very long) credit roll at the beginning with Madonna singing the title tune to implied nude "ice and flame" dancing women figurines swimming, diving and jumping, in and out of scenes while Bond is tortured. Despite the fact that her song is sort of annoying and didn't impress me (nobody does it better than Carly Simon), the Material Girl later appears in the movie and does a decent job. One of the most impressive scenes in the movie features a sword fight between Bond and Gustav Graves (Stephens), choreographed by Bob Anderson who was responsible for the sword fights in Star Wars, Lord of the Rings, Zorro, and Highlander movies. It's one of the more impressive moments in the film. Since this is the 40th anniversary of James Bond, there are constant reminders of the old 007 movies sprinkled throughout. You can spot the old jet pack, the crocodile submarine, the famous bikini, the old "Goldfinger"-style Laser and even the book that Ian Fleming got the name "James Bond" from. One of the more spectacular and unusual scenes comes mid-movie in the form of a five-minute high-speed car chase on ice--as in Iceland. The movie starts out really well because Brosnan gets to act while being tortured, beaten down, and later disowned by M and his fellow spies. It's a different side of Bond we don't normally get to see and I liked the different feel. But by mid-movie he's back to his old formula style of Bond action with little time for any dialogue much less anything with depth. Beyond her impressive beauty (despite a bad hairdo that looks like a nappy bathing cap), the Oscar-winning actress Berry does a decent job portraying the "female Bond" with what little script she was given to work with. She's believable as she fights and does her "spy stuff" but she hardly gets to exchange much more than witty barbs between she and Brosnan. John Cleese provides the real humor and much needed comic relief, delivering one of the more memorable lines in the movie:
Bond: "You know you're cleverer than you look!"
Q: "Better than looking cleverer than you are."
Let me remind you that this is a Bond movie, so go expecting the mantra to be girls, gadgets, lots of action and amazing stunts. In fact, there's so much going on that it's almost too much action which made the movie seem longer than it is--I think I had sensory overload by the end. I did have to laugh as I left my screening because I actually heard some critics comment (and I've already read some reviews) that this movie had some "improbable, implausible and unrealistic, stunts and spy gear" (like the Aston Martin with an ''adaptive camouflage'' button). Duh!!! D'ya think? I would be concerned if any of you would go to this movie thinking any of the bizarre plot, gadgets, toys or even behavior should play as "realistic" or even make sense. I mean seriously folks! After all, isn't that why this franchise has lasted for 40 years, because it's complete fantasy and mindless fun for adults?
Bad: I did notice that Die Another Day didn't offer up the usual array of cool gadgets (like other films) and a few of the special-effects looked cheesy and were rather under-whelming as well. And I have to admit, I wasn't that impressed with the new "bad guys" because they weren't as menacing or threatening as much as just plain evil. With all of the action going on in almost every scene, apparently there was no time for any good writing or dialogue. Sure there are several funny one-liners but the sexual double-entendres between James and his leading ladies is so forced it's almost laughable and in fact, it's borderline stupid. Aside from some mild language, it's the steamy sex scenes and violence that should have earned this film an R instead of PG-13. There's no way 13-year-olds should be watching Brosnan and Berry "shagging" in between the sheets with a lot of motion, bare skin and heavy breathing--it's pretty steamy compared to other Bond movies and there are a couple of scenes with other women as well. The violence consists of almost every kind of death imaginable with men shot, blown up, blown out of a plane, tortured, lasered through the head, stabbed and drowned, not to mention the women that fight each other (one gets stabbed in the chest). So this is not a tame or mild 007 flick.
Bottom Line: Parents, this is an adult movie with mature sex scenes and themes, so don't go thinking it's kid friendly. Overall, Die Another Day is an entertaining, action-packed "popcorn" movie brougth to you by a studio that wants and needs young fans (like the ones who gave XXX its big opening) to support the franchise--thus the PG-13 rating. This may not be the best Bond film ever made, but it definitely feels like the longest and most exhausting one with a complicated plot, plenty of incredible special effects, non-stop action and amazing stunts--and of course, the very cool Brosnan in a role he was apparently born for.