Director Marc Forster: Charting a New Course to "Neverland"
Annabelle Robertson

Entertainment Critic

Published

Nov 18, 2004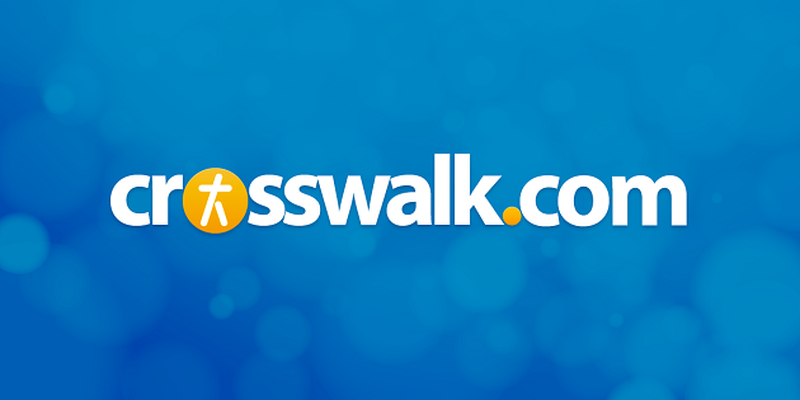 He doesn't make the kind of films that Christians would normally flock to see.  But just because Marc Forster directed "Monster's Ball" – an acclaimed but controversial movie featuring a brazen sex scene between Halle Berry and Billy Bob Thornton – doesn't mean he isn't capable of making a family film.
In fact, "Finding Neverland," Forster's latest project, is proof that the young German-born director is capable of a wide variety of films.
""Monster's Ball" is one of those darker tales of life," Forster said, during a recent promotional tour.  "It was about forgiveness and breaking the cycle of violence, and I didn't want the sex scene to be gratuitous.  I felt like it was necessary, because it showed who these characters were."
With "Finding Neverland," however, Forster said that he wanted to try something entirely different. 
"When I read the script, it touched me in a profound way about the music of life, immortality and reality versus fantasy.  There was something magical about it," he explained.
In the film, Johnny Depp plays Scottish playwright J.M. Barrie, author of "Peter Pan."  The story focuses on Barrie's boredom with the confines of traditional theatre, which had begun to permeate his productions, frustrating his London audiences.  One day, while walking in Kensington Garden, Barrie meets the Llewelyn Davies family: four fatherless boys and their bohemian, recently-widowed mother (Kate Winslet).
Touched by the boy's search for hope after their father's death, Barrie befriends the grieving family – much to the dismay of his socialite wife (Radha Mitchell) and the children's uptight grandmother (Julie Christie).  But together, through the adventuresome games that Barrie creates, they are finally able to embrace life once again.
The film was adapted from the award-winning stage play, "The Man Who Would Be Peter Pan," by Allan Knee, and is inspired by true events in Barrie's life, including his friendship with the Llewelyn Davies family, the source of Barrie's inspiration for "Peter Pan."
Chosen to direct the film by Miramax Studios, Forster immediately connected with the story, which harked back to his childhood in the Swiss Alps near Davos.  While his physician father worked long hours, Forster's mother traveled the world, leaving her sons in the care of a nanny.  Forster discovered solace in games of make-believe.
"I spent a lot of time trying to escape my day-to-day life," he said.  "It left me very lonely."
A 1993 graduate of New York University's film school, Forster received critical acclaim for his offbeat musical "Loungers," which won the Audience Award at the 1996 Slamdance International Film Festival.  Forster's second film, "Everything Put Together," which deals with the ostracism a young mother faces when her baby dies from S.I.D.S., premiered at the 2000 Sundance Film Festival and earned the young filmmaker the prestigious Movado Someone to Watch/Independent Spirit Award.
But it was his third film, "Monster's Ball," that solidified Forster's status as a director capable of portraying intense issues with unflinching honesty.  The story also earned Berry her first Oscar, granting her icon status as the first African-American woman to take home the golden statue.
"We're all storytellers to a certain degree," Forster said, with Swiss earnestness.  "We're all actors in our own stories.  Every day we make decisions as to how our movies turn out."
Before taking on "Finding Neverland," Forster first had to tackle the issue of Barrie's legacy, which had been sullied by vague allegations of misconduct between him and the Llewelyn Davies boys.  Fortunately, those accusations proved to be completely unfounded.
"I didn't want to make a movie about a pedophile, but he wasn't," Forster insisted.
The script met with the approval of Nico Llewelyn Davies, the youngest of the five boys.  Although Nico is not portrayed in the film, he lived with Barrie after his mother's death and regarded Barrie as his father, and his daughter has a cameo in the film.
Biographer Andrew Birkin, in his definitive biography of Barrie, "J.M. Barrie and the Lost Boys," noted that Nico was unequivocal about any possible misconduct between the playwright and the Llewelyn Davies boys.
"Had he had these leanings in however slight a symptom, I would have been aware," Birkin wrote.  "He was an innocent – which is why he could write Peter Pan."
Part of a celebrated circle of writers that included Rudyard Kipling, Thomas Hardy, H.G. Wells and Robert Louis Stevenson, Barrie was one of the most successful and wealthiest playwrights of his generation.  His work includes more than forty plays – many of which were major stage hits, largely due to their biting satire about London's class-driven society – as well as six novels, seven works of non-fiction and numerous collections. 
Without a doubt, however, it is "Peter Pan" that Barrie is most remembered for.  Not only did the production become an epic story, but it sparked a revolution by demonstrating that children were a viable audience for literature.  It also left a tremendous legacy that includes the "Peter Pan collar," the girl's name "Wendy" and the word "Neverland."
"Finding Neverland" telescopes the seven years that Barrie actually spent with the Llewelyn Davies family into a much shorter period.  It also deviates slightly from the families' history.  For example, when Barrie met the Llewelyn Davies boys, their nanny was with them – not their mother – and their father was still alive, although he died shortly thereafter.  Also, while Barrie and Sylvia Llewelyn Davies never had an affair, Barrie did propose to her, after his wife had left him for another man.  Onscreen, however, their relationship is platonic.  
"The film never seems to go quite where you expect it to go," said Depp.  "It never turns into a sentimental love story of two people destined to be together or that sort of thing.  Instead, it's a much more complicated and moving relationship between two people who need each other on a level that's really beyond explanation or words." 
That childlike faith is exactly what Forster wants to portray, and he takes his inspiration from Barrie himself.
"All characters, whether grown-ups or babes, must wear a child's outlook as their only important adornment," wrote the playwright in a stage direction that became the film's guiding light.  It was even included in early drafts of the script, so that not only the actors but also the crew would understand the intention behind the film.
The film ends with the words, "Just believe," which refer to believing in Neverland, or the unseen – something that could be interpreted from a Christian standpoint, if applied allegorically.
Even without a Christian message per se, however, the film resonates with many of the same themes that make "Peter Pan" so rich:  the wonder of the imagination, the nostalgia for childhood innocence and the longing to believe in something more enchanted than everyday life.
"I saw the film as a story about the power of a man's creativity to take people to another world, and about the deep human need for illusions, dreams and beliefs that inspire us even in the face of tragedy," Forster said.  "For me, it's about the transformative power of imagination – being able to transform yourself into something greater than you are, even if nobody believes in you."

Miramax Studios' "Finding Neverland" releases wide in theaters on Friday, November 19, 2004.