Director Mark Herman Looks at the Holocaust with New Eyes
Christa Banister

Crosswalk.com Contributing Writer

2008

19 Nov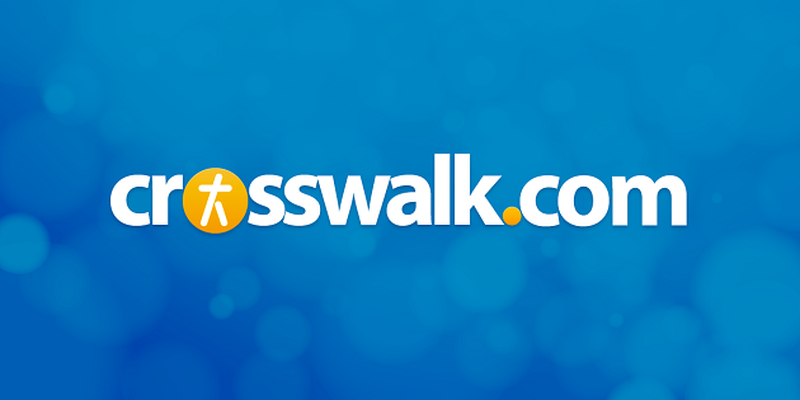 After writing the screenplay for a British romantic comedy starring Colin Firth, Minnie Driver and Heather Graham back in 2003, writer/director Mark Herman was in pursuit of a project that was a little more "weighty" the next time around.
After all, when someone devotes so much time to each effort, Herman says, "you really want to do something meaningful" after investing in something more lightweight.
But even Herman couldn't anticipate "the dark places" his next film, The Boy in the Striped Pajamas would take him—and everyone else involved in the production.
Inspired by the "unique perspective" in John Boyne's novel about the childhood friendship between a Jewish boy in a work camp and the son of a Nazi official, Herman started crafting the screenplay in the summer of 2005 and whipped it into shape in the span of six months.
"It was actually quite quick, but it still seemed like a long time to me," Herman says in a recent phone interview from the Miramax offices in New York City. "And a story like this can't help but affect you all the time. You'd think at my age, I'd know everything about the Holocaust, but I really learned so much in the process."
Now after three-and-a-half years of hard work, Herman can't help but feel "pretty happy" that his work has been warmly received not only in his native United Kingdom, but in America as well.
"I was there every day in the cutting room, and we spent longer editing this particular film than I ever had before, so I'm definitely happy with the outcome," Herman relates.

Something to Talk About
More than simply serving up a quality entertainment experience or "yet another Holocaust movie," Herman ultimately wanted The Boy in the Striped Pajamas to provide viewers with food for thought.

"A lot of people say there are so many Holocaust movies, but really, I don't think there's been more than five. I mean no one complains there are too many James Bond spy films!" Herman says with a laugh. "But what drew me to this particular story is that it was from the perspective on a German child. I also wanted to tell the story about the wars within one house. Now that was a challenge! People call it a Holocaust movie, yet you're rarely outside that one household. I think it's more chilling that way."
Despite having to market a gloomy film right before the cheerier holiday season, something Herman says he definitely knew "wouldn't be easy," he's been pleased that The Boy in the Striped Pajamas has provided provocative conversation fodder for families long after the credits have rolled.
"So far the most rewarding aspect has been hearing about people coming out of the movie and discussing the relevance of the Holocaust today. Those are really good things," Herman says. "There are people who visit Auschwitz today that don't view it as a museum per say, but they're not as emotionally engaged. So a movie is just the sort of thing that draws kids and adults in so they want to become emotionally involved and learn more about it. When we've seen and heard it all in the new, it's easy to become desensitized."
A New Kind of Family Film
Describing The Boy in the Striped Pajamas as "a family film in the truest sense" with no onscreen violence or bloodshed, Herman admits the troubling subject matter, especially the jarringly sad conclusion certainly warrants further discussion.
"The worst thing that can happen to kids, though is that they'll get upset," Herman relates. But the best thing that'll happen is that kids will ask questions, and it will force parents to answer the questions, which can provide some great dialogue."
Now about that aforementioned tear-jerker ending, did Herman ever consider Hollywood-izing it a little and making it more palatable for the feel-good world we live in?
"Not for a second," Herman says. "There would've been no point making the film if it didn't have that ending. But we purposely saved those scenes for the end of the shoot—for the kids' sake, but also our own. It was certainly the most trying days of shooting I've ever had on many, many levels. But that's to be expected when you're dealing with such enormous subject matter."

Reminiscing a Little
Looking back on the experience, Herman says the strong relationships forged during the film made those final, bittersweet days on the set of The Boy in the Striped Pajamas the most difficult, but also the most rewarding.
While Herman has worked with child actors in the past, (but "none this young") Herman says that working with Asa Butterfield who played Bruno, the eight-year-old son of a Nazi officer and Jack Scanlon, who portrayed the young boy bound inside the confines of the camp, was truly out of the ordinary.
"They [Butterfield and Scanlon] really didn't have a lot of acting experience prior to this, and because legally you can only have kids on the set for so many hours in a day, we were very limited in when we actually had both of the boys together," Herman recalls. "So when I look back at some of the scenes, I still can't believe how good they are when the kids were acting up against a wooden panel."
Herman credits the help of a "very good actor's coach" in setting the mood and the right frame of mind for the scenes. And when it came to his own directing, Herman knew he had to step it up. "You're directing only one line of dialogue sometimes, but it really paid off," he says.
After such a heavy yet pivotal snapshot in his filmmaking career, Herman is admittedly up for "something lighter" next time around. While Herman "takes a bit of a break," though, he says he'll never forget this glimpse inside the head of a brave boy like Bruno.
"It wasn't easy to lift Bruno's thoughts off the page and translate them to film, but I enjoyed every second," Herman concludes. "I'll never forget this experience, and I hope the audience will feel the same way when they're watching. This is a story worth hearing, and the unique perspective should be a great drawing-in point."


Photo credit: David Lukacs/Courtesy of Miramax Films