Director Tom Shadyac: Hollywood's Modern Day Missionary?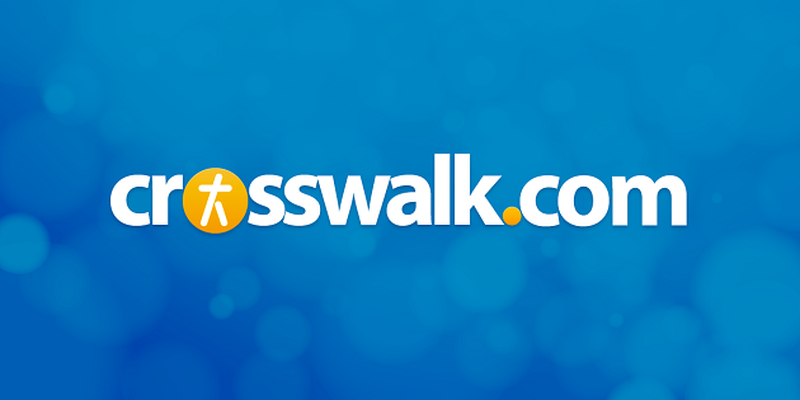 Tom Shadyac, who helped make once little-known actor Jim Carrey a major star with smash hits like "Ace Ventura: Pet Detective" and "Liar, Liar," is a well-known Hollywood director ("Patch Adams", "The Nutty Professor" and "Dragonfly") who also serves as executive producer on ABC's sitcom, "8 Simple Rules."  His latest project, "Bruce Almighty," reunites him once again with the amazingly talented Carrey.
Back at age 23, Shadyac began his career as the staff joke writer for Bob Hope. He then tried his hand at stand-up comedy and directed a made-for-TV-movie, before receiving his first big break in directing "Ace Ventura: Pet Detective" with Carrey. "Jim excited me, challenged me and scared me to death," Shadyac remembers of their first meeting. "I had seen him on 'In Living Color' and thought, If I could tap into those characters and Jim's raw talent, we'd have a home run."
Shadyac's comedies have grossed millions at the box office and although some may question the level of gross-out humor found in many of his movies, there's no question in Hollywood's mind that this brilliant director knows how to deliver films that make people laugh and make the studios lots of money. That kind of reputation has paved the way for Shadyac to take chances, and "Bruce Almighty" is no exception.
In this "heavenly" comedy, Carrey plays an ambitious TV reporter who doesn't appreciate his girlfriend (Jennifer Aniston) and rails against God for everything bad that's happening in his life. When God decides to grant him heavenly powers for a week, "all hell breaks loose" and Bruce sees his life and God's job from a higher perspective.
A Modern Day Parable
Recently, I interviewed this Shadyac and asked this Christian director (who readily admits to "reading the Bible in the morning" and journaling as "a form of prayer") about "Bruce Almighty", which he likens to a modern day parable.
"I think I'm very blessed to be in the position I'm in and be able to tell stories," he shares. "I mean essentially Jesus was not a theologian; he was a story teller. He came down … and He told us stories to inform us about our own condition. He told us parables. So [in 'Bruce Almighty'] we're telling a story about Bruce Nolan who's a discontented reporter, and we think there's a deeper meaning to the whole thing."
Although this movie has something for everyone, it still has content that could be considered too "adult" for children. Cursing, crude language, implied sexual dialogue, an implied bedroom scene (nothing is shown), and some adult issues about relationships and life may prove to be inappropriate for older movie-goers (particularly parents). So I asked Tom what he would say to those people (and others who don't have kids, but take issue with that content) about giving his movie a chance.
"Well, I think for the very reason they may be concerned about this movie is the reason they will like this movie. I would say first of all don't prejudge it -- go see it and I think they'll find a lot of goodness at the core of this movie. People have knocked us before they've even seen it and said it's "blasphemous." I want to remind you that God never gives up the reigns of this world. God is always God in this movie and He knows what He's doing. And it's not so much us making fun of God -- I would never do that. It's really God having fun with us, making light of our human foibles and tendencies. So I would invite them to come see it, and I think that they'll find at the core of this story is really a movie with heart, fun and with a good message."
Overall, "Bruce Almighty" is a funny movie with several hilarious scenes. One of my favorites (I believe it will be a classic that will be shown over and over again in years to come) involves a wanna-be anchorman (Steve Carrel) trying to deliver his lines and Carrey standing off to the side using his Godly powers to make everything he tries to say come out in a goofy dialect. It's absolutely hilarious! I can't remember laughing that hard at a movie in a long time. I asked Shadyac if he had a favorite scene.
"I think that scene where Jim messes with Steve while Steve's doing his anchor debut is probably one of those scenes -- it has to be. It reminds me of the dinner table scene in the "The Nutty Professor" where there's just laugh after laugh. Jim rarely laughs at his own scenes, but in that particular scene he made all of us laugh, and it was very hard to complete work that day."
Who Will Play God?
When it came to casting "God", it  was a no-brainer for Shadyac. "The dignity and power of Morgan Freeman is unsurpassed in our business. The man is a class act and lends credibility to any character he plays."
Shadyac says he wanted an actor who would embody dignity, strength, a sense of humor and intelligence, and he didn't have to look far when he thought of Freeman. Aside from Freeman's stellar qualifications, Shadyac says it was important to him that he presented God in a different way than what people would expect. He didn't want him to seem out of reach, nor a certain color. "I see God in all colors. We are all made in His image, and I felt Morgan portrayed that."

Click here to read more.