"Dreamer" a Powerful Portrait of Restoration
Lisa Rice

Contributing Writer

2005

21 Oct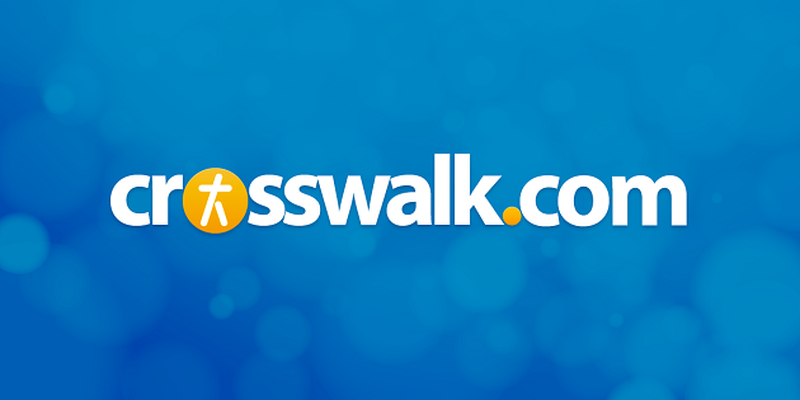 Release Date: October 21, 2005
Rating: PG (brief, mild language)
Genre: Drama/Sports
Run Time: 98 min.
Director: John Gatins
Actors: Kurt Russell, Dakota Fanning, Kris Kristofferson, Elisabeth Shue, David Morse, Freddy Rodriguez, Luis Guzman, Oded Fehr, and Ken Howard.
Have you noticed how God seems to be working through secular television and the silver screen, showing us glimpses of his own heart to restore the objects of his affection? Think about all the "Extreme Makeover" shows that are out right now, and Amy Grant's new "Three Wishes" series on NBC. Who hasn't cried as we've seen homes, businesses and lives restored before our eyes? In the same way, DreamWorks' latest movie, "Dreamer: Inspired by a True Story," will strike a deep chord with anyone who has been broken by shattered dreams and is desperate for restoration.
Cale Crane (Dakota Fanning) has the sad misfortune to live on a horse farm with no horses. There used to be beautiful, purebred racehorses in the barn. But after her father, Ben (Kurt Russell) took some big risks in earlier years, he has lost not only the horses, but also large chunks of the farm – section by section, year after year.
While Cale loves horses and longs to go to the professional racetrack where her father works, her dad continues to strongly dissuade her from anything horse-related. Her grandfather (Kris Kristofferson), and her mother (Elisabeth Shue), however, seem to have more understanding about her fiery passion.
Finally, Cale gets to go to work with Dad, where she finds, to her delight, that her father can understand horses. "If you listen to your horse, he'll tell you how he feels," he says. It just so happens that Ben needs this skill because it's the morning of a big race, and Sonjador (Spanish for "dreamer") is telling him that she doesn't feel up to running. The racetrack's owner, Palmer (David Morse), however, demands that Sonjador race – especially since the horse's backer, Prince Tarik (Oded Fehr), is in town and desperately wants Sonjador to beat his brother's horse. Before he saunters off, Palmer makes some derogatory remarks about Ben's Mexican helpers, Manolin (Freddy Rodriguez) and Balon (Luis Guzman), both of whom are also trying to overcome their past. But Ben staunchly defends his friends.
[SPOILER WARNING] During the race, Sonjador falls around the final lap and gets seriously injured. The vet wants to put her down, but the Crane family begs for her life. As a matter of fact, Ben works a deal with Palmer, agreeing to forfeit $3,000 of the money owed to him (which he desperately needs to pay bills) in order to keep the racehorse and try to nurse her back to health.
Cale is delighted that the stable now has an occupant, and she spends all her spare time nurturing Sonjador and feeding her contraband Popsicles! The only problem is that the Crane family – and their helpers – are quickly running out of money and facing certain foreclosure on the farm. After some failed attempts at finding a stud for Sonjador, the horse suddenly rallies – not just to minimal health, but back to racing speed. Cale and the stable hands push Ben to try and race Sonjador in the Breeder's Cup, but Ben refuses. After all, only 12 horses can qualify, and those that do must come up with an entry fee of $120,000. But greater than these issues is the fact that Ben is unwilling to face another huge loss. His father tries to persuade him, but he screams back, "I took the biggest swing of my life and struck out. ... I'm broken."
Not to be dissuaded, it's the young visionary Cale who presents her father with an ingenious solution – if he can push past the pain of shattered dreams and take one more risk.
"Dreamer" is reminiscent of "Racing Stripes" in that both animals are underdogs going for the big prize, and their weaknesses are mirrored in their owners. In this case, Sonjador is sterile, recovering from wounds, and needs a miracle. It's also a bit like "An Unfinished Life," with its breathtaking countryside scenes and its theme of overcoming past wounds, as well as "The Greatest Game Ever Played," with its mammoth challenge to an elitist sport.
When common themes are splashed throughout so much of television and the movies, it's worth it to sit up and take note. Perhaps this is the day of God's restoration, and perhaps even the secular media is tuning in and portraying His heart through the arts.
AUDIENCE: Children and adults
OBJECTIONABLE CONTENT:
Drugs/Alcohol: None
Language: Three light obscenities ("d" word)
Sex: None
Violence: None
Other: Gambling portrayed with horse betting