EXCLUSIVE: The Pilgrim's Progress Trailer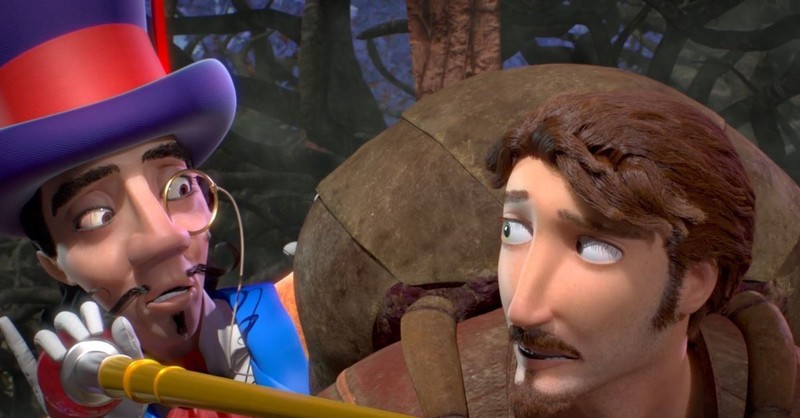 The most popular Christian novel of all time, The Pilgrim's Progress, is coming to movie theaters this Easter in an animated feature film. Today, Crosswalk is debuting the new official trailer in an exclusive first look at the movie.
Written in 1678 by John Bunyan, The Pilgrim's Progress has never been out of print and has sold more copies than any Christian book, next to the Bible. Some call it the greatest allegory ever written.
This will be the story's first feature-length theatrical debut. It will be in theaters April 18 and 20 and be distributed through Fathom Events.
The new trailer features JJ Heller singing Thy Word.  
"More than any other story (outside the Bible), The Pilgrim's Progress has been used to inspire and challenge Christians to set their eyes on God," said executive producer Steve Cleary. "It has been translated into 200 languages and is known around the world. 
"We are thrilled to offer this tale to a new generation through CGI animation, and are confident that the timeless themes of faith -- such as hope, persecution, persistence, doubt, hardships – will resonate in a whole new way."
The film is being produced for worldwide distribution and will be given free to missionaries around the globe. It's being called the first major ministry film initiative since the Jesus film.
Revelation Media and Cat in the Mill Studios made it. The first 20 languages already have been chosen for translation.
"I have had the honor to visit with persecuted Christians in nearly 40 nations," Cleary said. "In each of these countries, The Pilgrim's Progress was known and was an inspiration to Believers. I personally connect with this story on many levels. It is an honor to be producing the first version of this classic masterpiece in CGI animation, and to share its truths in theaters in the USA and around the world."
Visit Pilgrims.Movie for more information.
Photo courtesy: Revelation Media
Video courtesy: Revelation Media