Faith, Family and Forgiveness Play the Accompaniment for The Last Song
Christa A. Banister

Crosswalk.com Contributing Writer

2010

29 Mar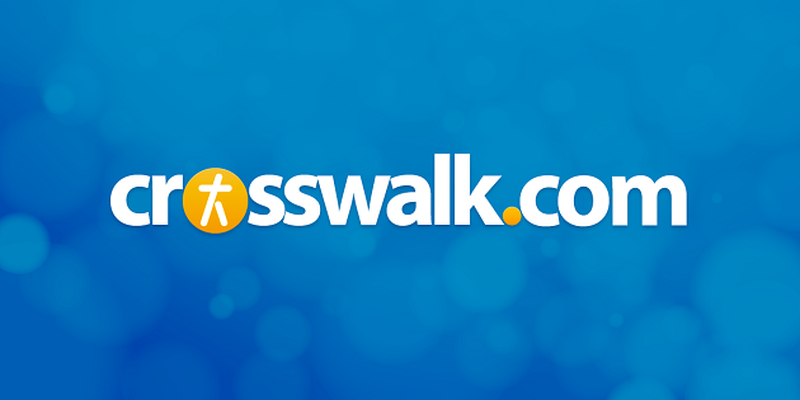 When signing on for her first dramatic role as the slightly rough-around-the-edges Ronnie in The Last Song, Miley Cyrus hoped she'd figure out whether movies were what she wanted to focus on in her soon-to-be post-Hannah Montana future.

As it turns out, she felt right at home and hopes to play many, many future roles that don't involve her Hannah Montana alter ego or her blonde wig, which Cyrus admits she wouldn't mind burning once the series officially wraps.

However, when it came to choosing her first foray into more adult-oriented fare, she wanted to make a statement without alienating her longtime fans in the process.

"While doing Hannah Montana, everyone had an idea of what I should do next. Yet it was always sort of up to me and what I thought was right for my career," Miley shares. "It was my choice on what direction I'd take, and I had to be careful in a sense not to lose who I am. I want to extend my audience past the Hannah Montana crowd, but still be who I am and do what I love."

And that's precisely why The Last Song was a perfect fit for the 17-year-old actress/singer. Not only did it stretch her musically as she learned to play the piano for the role, but provided just the vocational clarity she needs as she moves forward.

"This role actually came at a crazy time. I had a tour, I was working on the show; I thought it might be impossible to fit this in, but it all fell into place," Miley says. "And what I discovered is that I absolutely love making movies—that's what I want to pursue."

Exploring New Creative Horizons

The conversation leading up to The Last Song officially began when Jennifer Gibgot, a film producer, asked Nicholas Sparks if he had anything sitting around that Miley might like.

"Well, I didn't have anything sitting around. I'm not that prolific," Nicholas says. "But she told me Miley loved A Walk to Remember, so I really put some thought into it and took five or six weeks to develop the story."

That story eventually became the screenplay for The Last Song, the first time Sparks had ever written one, even though several of his bestselling novels including Message in a Bottle, The Notebook, Nights in Rodanthe and Dear John had already been made into movies. For Sparks, writing a screenplay was always on his lifelong to-do list, and he wrote the story specifically with Miley in mind—but not the Miley that everyone already knows.

"The finished product is definitely not a Hannah Montana movie. It's an ensemble piece with a talented cast that will appeal to audiences of all ages," Sparks says. "Ronnie is a very compelling female character going through things that a lot of teenagers are going through. She's forced to really grow and mature through the course of the film."

And according to Kelly Preston (Old Dogs, What a Girl Wants, Jerry Maguire), who plays Cyrus' mom in The Last Song, the creative leap of faith for both Cyrus and Sparks was worth the risk.

"The Last Song is heartbreaking and life-affirming at the same time," Preston says. "Nick's work has so much depth. He writes about simple things that happen in real life, about finding the beauty in small moments. Nicholas also has a beautiful way of looking at the human condition that allows him to write in the head of a 17-year-old as well as any adult."

A Family Focus

Given the movie's romance-centric trailers featuring Miley and her real-life boyfriend Liam Hemsworth, who plays her love interest, Will in The Last Song, the story's most discernable heartbeat is found within the confines of a complicated family dynamic.

Hoping to give the rebellious Ronnie and her cute kid brother Jonah (Bobby Coleman) an opportunity to bond with their estranged father Steve (played winningly by everyman Greg Kinnear) Kim (Preston) drives them from New York City to a small seaside town in the south (Georgia's gorgeous Tybee Island stands in for the location) and drops them off for the summer.

While in her dad's care, Kim is secretly hoping that Ronnie will not only stay out of trouble (she's already been arrested for stealing), but will reconnect with music (at present, she's turning down at invitation to Julliard), an interest her father shares.

Of course, a Nicholas Sparks story wouldn't be a Nicholas Sparks story without the big, weepy twist, and there's definitely one in The Last Song. But it's during this one summer where Ronnie and the rest of her family find faith, forgiveness and a new sense of family connectedness.

"There are a lot of themes in The Last Song," Sparks says. "You've got faith, forgiveness, family—if you get it just right, these are themes that touch viewers because they recognize them in their own lives."

As for what faith means to Miley, well, she believes it's multi-faceted.

"I think it can mean believing in yourself or believing there's a high being watching over you," she says. "I think it's having something like that to lean on when times are hard, which Ronnie didn't have at first. If you're living a lonely life where you feel you're never going to accomplish anything or think you're not good enough, it's absolutely crucial to have faith."


**This interview first published on March 29, 2010.

Photos courtesy of Touchstone Pictures.

Rated PG (for thematic material, some violence, sensuality and mild language) and starring Miley Cyrus, Liam Hemsworth, Greg Kinnear and Kelly Preston, The Last Song releases wide in theaters on March 31, 2010. For more information, please visit here.