Faith, Family and Tapioca Take Center Stage in New in Town
Christa Banister

Crosswalk.com Contributing Writer

2009

28 Jan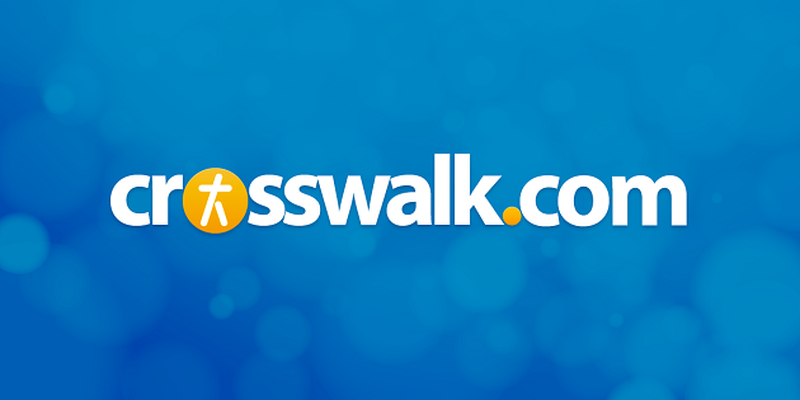 Romantic comedies have long been the comfort food of the cinematic world. And really, as long as the dashing leading man and his ideal counterpart, the gorgeous leading lady, end up living "happily ever after" by the time the credits roll, most moviegoers will leave happy—and satisfied.
Of course, countless variations of the basic boy-meets-girl, boy-loses-girl, boy-and-girl-overcome-insurmountable-odds-to-be-together-again premise have been served up to feed the public's insatiable appetite for love prevailing against all odds. So much so that the writers responsible for recent flicks like The Holiday and Stranger Than Fiction have actually let audiences know they're in on the joke.
In The Holiday it was the moment when the subtle nuances of how movie couples "meet cute" were explained to Kate Winslet's lovesick character, Iris Simpkins. Then when Dustin Hoffman (as Professor Jules Hilbert) is trying to help Will Ferrell's Harold Crick determine if he's currently in a "comedy or a tragedy," Hoffman smartly points out how most potential love interests in comedies will loathe the very sight of each other when they first meet, but will eventually end up getting hitched.
Even as unlikely as these scenarios are in "the real world," it's a formula that delivers the perfect escapist entertainment that movie audiences crave again and again. But every once in a while, there's a rom-com that manages to switch things up a little—and offer the audience something a little more substantial in the process.
Don't Judge a Movie by Its Trailer
At first glance, however, the pairing of Bridget Jones herself, Renée Zellweger, and musician/actor Harry Connick Jr. in New in Town didn't exactly seem groundbreaking.
Seemingly following that same, if-it-ain't-broke-don't-fix-it course, you've got the cool, stiletto-sporting business exec from Miami (Zellweger) who is forced to rough it in chilly, small-town Minnesota for those funny, fish-out-of water moments. But to prevent the fix-the-factory-before-jetting-back-to-Miami proceedings from getting too boring, there's an annoying, but surprisingly cute guy (Connick) to provide the necessary distraction and a chance for true love, perhaps?
Beyond that simple set-up, there was something deeper that inspired screenwriter Kenneth Rance, a committed Christian, to share this particular story with the masses.
Sparked by a late-night conversation with an attractive women who was "clearly not a local" in a club outside of his Minneapolis hometown, Rance learned she was actually from North Carolina but living in New Ulm, Minnesota (population 13,595) as an executive at a food plant. While chatting, she told Rance about the pressures of climbing the corporate ladder, dealing with locals and trying to earn the respect, not to mention the loneliness of being new in town.
"At the moment, I knew her story was a movie," Rance says. "I didn't write the script right away. But I carried the story with me for quite awhile. I've always believed that the best stories are true stories."
While it took 16 years for the story to make its way to the big screen, Rance is particularly happy that the final cut retained the warm and Christian-based community values of New Ulm, even throughout the revision process with fellow screenwriter C. Jay Cox (Sweet Home Alabama) and with input from the actors and director Jonas Elmer in his American film debut. "I wanted the story to be authentic and organic, complete with the town's local accent, culture and language," Rance says. "If a New Ulm resident were to see the film, I wanted them to be able to say I got it right."
And for scene-stealing funnywoman Siobhan Fallon (Baby Mama, Seinfeld), the opportunity to play a quirky New Ulm local who loved to scrapbook and believed that her special tapioca pudding was the cure-all to all life's ailments, was literally an answer to her prayers.
"I remember praying 'God, let there be a script that you'd be proud to have me in.' Then this script came along, and it was an answer to my prayer, so I knew I better do the best job I can do," Fallon shares. "I feel like this is going to be something that the Christian community will be so happy about. And I hope they will flock to it."
An Old-Fashioned Feel
What Fallon also appreciated about New in Town was being able to talk about Jesus in a non-mocking fashion.
"When my character [Blanche] talks about Jesus, it's not done disrespectfully. It's not politically correct or politically incorrect. It's so beautifully done," Fallon shares. "[This movie] represents the beliefs of such a huge part of the United States that it seems like Hollywood veers away from because it's not hip. I just thought it was a gift to have this script, and that the producers were brave enough to do it. And I'm so proud to speak about Jesus three times in it and not mock it and have it be something the community is proud of—and not a weird thing."
Also a departure from the norm is the film's old-fashioned approach toward relationships. "The relationship between Ted [Connick] and his daughters is so respectfully done. In most TV shows and movies, you see just the opposite," Fallon continues. "The way the romance is done, it's like a Frank Capra film. You don't have the bedroom scenes, and it's not necessary. And how many movies do you see where the community sings 'O Holy Night' in the town square?"
For Connick, the project allowed him to work alongside an actress he'd always wanted to—Renée Zellweger. "I read the script, and I loved it. But it was the prospect of working with Renée that really made me want to do it," he says. "I've been a fan of hers for a long time, and I was really looking forward to working with her."
And Connick and Zellweger's shared sense of humor, not to mention an easy rapport through shooting in the below-zero temps helped build a charming chemistry that helps sell the concept. In fact, Zellweger says the temps, which dipped in the neighborhood of—52.6 degrees, led to a greater appreciation of pantyhose.
"I didn't know cold like that—that was a different kind of experience and a marvelous exercise in learning how to develop new survival skills. It was a whole new language for the biological things that happen," Zellweger shares. "And who knew pantyhose could be so, so important? Three, four pairs at a time; I never thought I'd rejoice at the pantyhose laid out on the bed by wardrobe every morning. But they were essential. I would not be here today if it weren't for Hanes, I promise you."
Embracing Common Struggles
As a wife and mom to three kids, Fallon is glad that New in Town portrays family in a positive light.
"My character is someone who actually walks out what she believes. She's smart, she works hard, and she's a great homemaker," Fallon says. "I can't stand people who act like homemakers aren't doing something of quality. Last year, I worked two months out of the year, and the rest of the time, I'm a Mom. I take offense to anyone who says that being a stay-at-home isn't fulfilling."
Another timely topic presented is the juxtaposition of small-town and big-city values, not to mention the plight of small-town factory workers and corporate business realities that, these days, often involves downsizing.
Once Zellweger's character, Lucy Hill, actually starts getting attached to the town, and especially the people who live there, she struggles with her boss's order to shut the plant down. So in the spirit of invention, and possibly a new gig for the workers of New Ulm, Lucy and the townspeople band together for a new business enterprise that would mass-produce Blanche's beloved tapioca.
"Above all, this story was a great reminder for me," Connick says. "It's all those people in the middle who make our lives livable. They produce our food, our transportation. These are the people who pay to see me in concert. That's humbling. This movie made me recognize again that these people aren't statistics—these people are people. Though I'm ignorant of business and how business affairs work, there has to be some common ground between firing everybody because there's not enough to pay them and realizing these people have livelihoods. Here I'm in the entertainment business, and we joke about working out there in the cold. Well, we're working, and we have to always be thankful for all we have."


Originally rated PG-13 for brief strong language, Lionsgate and Gold Circle Films announced on January 20 that the Motion Picture Association of America (MPAA) has toned down the rating of the romantic comedy to PG. The new rating was given by the MPAA after the Lionsgate and Gold Circle Films mutually agreed to cut out the scenes with profanity. In a statement from both studios, the decision to delete strong language was taken to make the film "accessible and acceptable to the entire family," especially since it "has received strong early word-of-mouth from family-friendly audiences."
New in Town opens in theaters nationwide on Friday, January 30, 2009.
Photos courtesy of Lionsgate.