Family Filmmaker Feels 'Passion' Fans Should Forgo Oscars
Jenni Parker and Allie Martin

AgapePress

2005

23 Feb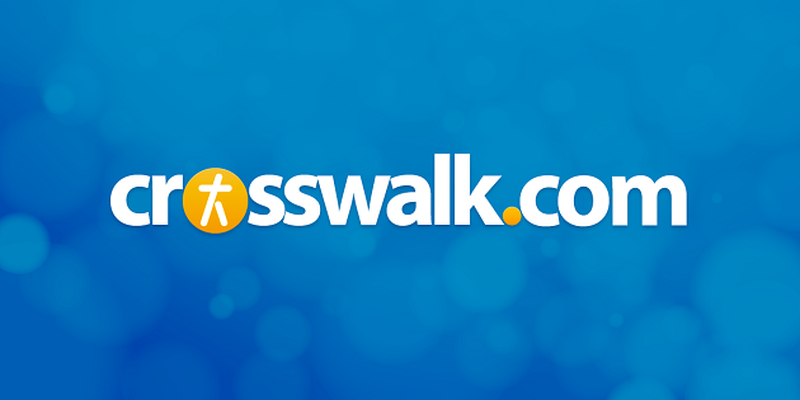 Joe Camp, the successful independent film producer-director and screenwriter who brought the lovable dog-hero Benji to the big screen, is concerned about the decline of values in the movie industry. That's why he's urging Christians to boycott Sunday's broadcast of the Academy Awards.
 
More than 30 years ago, Camp released the movie "Benji," the tale of a stray dog whose plucky canine ingenuity helps rescue two kidnapped children and bring them safely home. The film starred an expressive little mutt (who was rescued himself from an animal shelter) with the personality to portray the positive values embodied by the character Camp had created. "Benji" was the first in a sort of dog movie dynasty, which saw several popular film and television sequels.
As a Christian, Joe Camp believes in bringing his faith and values into his films. While his "Benji" movies are not explicitly about Jesus Christ, the filmmaker notes that "He has been in it from the beginning, and the film embodies Christ's teachings – love, hope, perseverance, and putting others before yourself."
Another movie that depicts those values even more directly is one "Benji"'s creator regards with great admiration:  "The Passion of the Christ." He feels producer-director Mel Gibson's movie about the crucifixion of Jesus has proven the power of the individual, with uncompromising vision and beauty, as few other films before it have done -- and, lest anyone forget, it was a box office blockbuster to boot.
Shame on Oscar for Shunning Mel
That is why Camp is irate over the way the Academy of Motion Picture Arts and Sciences has snubbed "The Passion." He says he is upset that this major film achievement was not nominated for the year's "Best Picture" Oscar, and he also thinks Jim Caviezel, who played the part of Jesus in Gibson's film, should have been nominated for "Best Actor."
Camp feels believers should stage a protest over the Academy's slight of "The Passion of the Christ." "I would like to see all the Christian people who went out and spent money and made it one of the top-grossing pictures of all time not watch the Academy Awards, just because of that," he says.
"This is the way you make a difference in this country," the pro-family filmmaker explains. He points out that many American corporations have learned from experience that it is not good business to ignore something that millions of people believe in and are willing to support. For that reason, he says, Christians should contact ABC and let the network know why they will not be tuning in on Sunday night.
Camp is convinced that that those who appreciate Gibson's and Caviezel's work -- and who share the values exemplified in "The Passion" – could send the Academy, the ABC network, and the entire entertainment industry an important message, if they would simply vote with their remote controls and boycott the Oscars. "It's hard. It's difficult to practice what you preach," he acknowledges, "but this is what you've got to do. If you believe it, you've got to do it."
Joe Camp's Benji - Off the Leash and Now on DVD
Camp, too, has had to make some hard choices to attain the popularity and success he has as an independent filmmaker without lowering the bar of the standards he set with the first "Benji" motion picture more than three decades ago. But when he hears from admiring fans of all ages and from grateful parents who appreciate the high caliber of entertainment he has provided, the pro-family producer is assured that those tough choices were the right ones.
Camp's latest movie, "Benji: Off the Leash!," had a successful theatrical run last summer, earning the second highest box office gross increase (65 percent) from Friday to Saturday of its opening weekend. It continued to hold its own among its big-budget competition in the coming weeks and, to box office analysts, its steady popularity indicated the tremendous buzz the family film was getting among moviegoers.
And now "Benji: Off the Leash!" is available on video in VHS and DVD format. Less than a week after its video release last December, stores have been selling out of the movie and e-mail has been streaming into the Benji website (www.benji.com), with words of thanks to the producers for making a film so entertaining and so full of positive messages.
One BOTL fan, a mom named Crystal, writes: "Thank you for never losing your values concerning what kids should see. I grew up watching Benji movies (they were my favorite)! The day 'Benji Off the Leash' was released, I bought it for my 7-year-old, who has fallen so in love with Benji! And I know I don't have to worry about watching it first, to make sure it's really okay for her! Thank you again."
Camp is gratified, but not much surprised by such responses. No doubt he knows by now the magic of Benji. Over the years since the original "Benji" movie was released in 1974, the filmmaker has brought his fetching, furry hero back to the screen repeatedly in sequels produced for theatrical release and for television. Four different dogs have played the ageless character's role, and for "Benji Off the Leash," Camp actually did a talent search for his star, ultimately finding the right dog for the job in a Mississippi animal shelter, all ready for her close-up. And family audiences were more than ready for Benji's return.
Fighting to Keep 'Family' Films Family-Friendly
But the popular writer, producer, and director of the "Benji" films has worked on numerous other projects across these decades. Among the better-known titles are "Oh, Heavenly Dog!" with Chevy Chase and Jane Seymour; "Hawmps!" with Slim Pickens and Denver Pyle; and "The Double McGuffin" with Ernest Borgnine and George Kennedy. Camp's typical work, though sometimes critically neglected, has always been well-received by audience members of all ages.
This has remained true, even as movies and moviegoers have changed, and as Hollywood has continued to nudge and nip away at the MPAA's rating standards. Camp laments the effects of this downward creep of values, seeing it in much of what passes for entertainment nowadays. In a special online message to parents, the filmmaker notes that in the past few years even so-called family movies have begun to lower the bar to admit "all sorts of foul language, potty humor, excessive violence, and sexual innuendo." Meanwhile, the major studios have been contending that they do not create culture, but reflect it, and that such content is what today's audiences want – arguments the family-friendly producer calls "patently ludicrous."
But while Hollywood has not always shown much faith in family films, Camp has never lost his. He knows what it's like to struggle to find financial backing for a production, or to finally get to the negotiating stage with a studio willing to back a family film, only to run into a wall when cynical film industry executives show themselves bent on compromising the high standards and family-friendly content the filmmaker was insisting on.
A number of finance meetings ended for Camp, first in disappointment, then in determination – a firm resolution to find the money, not only to get his films made but to make them his way. The filmmaker ultimately turned down big Hollywood studio money to produce "Benji Off the Leash!" independently so he could keep the movie safe for even the youngest children and, at the same time, show the major studios and the television networks that good entertainment can also be wholesome, positive, and safe for the entire family. Still, he admits, it is not easy to finance a movie from private sources – especially sources "who know that in today's climate there's a lot of risk out there with a movie that does not stoop to that lowest common denominator."
No, it is not easy. "It's a lot of work," the Christian independent filmmaker adds, "to raise money to advertise and distribute a movie from private sources who might not care as much as you do." But Camp does care, and out of that caring comes his firm conviction that anyone blessed with the ability to affect the minds and hearts of millions of young people, should do so responsibly.


© 2005 AgapePress.  All rights reserved.  Used with permission.