6 Film Critics Christian Movie Buffs Should Follow
Cap Stewart

Crosswalk.com Contributing Author

2021

28 Jul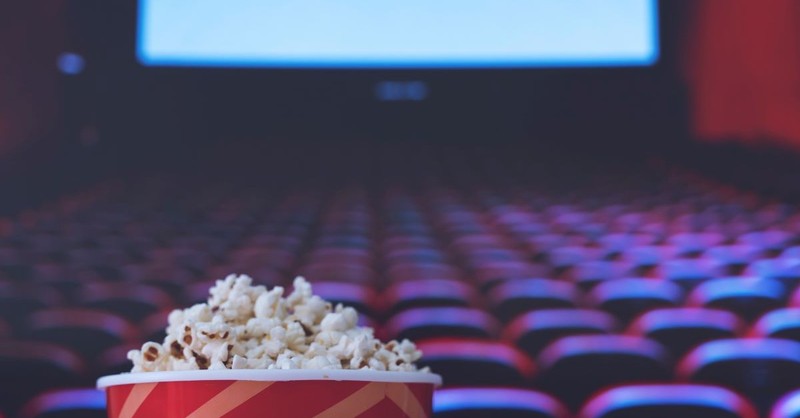 Have you heard the joke about the critic and the director? It goes something like this:
"Would you like my opinion of your latest film?" asks the critic.
"Sure," the director says.
"It's worthless."
"I know," says the director, "but tell me anyway."
Rightly or wrongly, film critics can be viewed as killjoys, gleefully tearing movies to shreds with their cynicism, showing that their obtuse opinions don't amount to a hill of beans in this crazy world. The problem, though, isn't that critics have opinions—everyone has opinions. The problem comes when critics overestimate (or their critics underestimate) the role of film criticism.
While there are individuals who give the profession a bad name, there are plenty of others whose contributions are legitimately noteworthy. Movie reviewers can even prove to be valuable assets in helping moviegoers choose which films to watch and how to evaluate those films after watching them.
As such, it can be beneficial to have a short list of trusted resources to consider for your own discerning engagement with popular culture. Thankfully, there are some good options to choose from. Below is my own league of extraordinary experts. Most of them are professing Christians, but I have also benefited from the insights of some non-believing critics as well.
1. Christ, Culture & Creativity / Joseph W. Smith III
We've all said it at one time or another: "There's nothing to watch." Sometimes that may be true, but often that statement simply reveals that we're looking in the wrong places. Throughout its history, Hollywood has produced countless gems in a plethora of genres; we just need to know where to look.
That's where film critic Joseph W. Smith III comes in. He has a knack for finding films that have been overlooked, ignored, or unjustly trashed. Not to say that he reviews only obscure titles (he provides commentary on new releases as well); only that he demonstrates a particular set of skills related to unearthing films many of us may have missed, for one reason or another. Whether it's through On the Pulse News or his personal site, Smith offers plenty of cinematic options to check out.
If you're disappointed with Hollywood's current output, you'll want to check out Smith's reviews. He can direct you to dozens and dozens of quality films, both from yesteryear and the more recent past. In fact, he's cataloged 300 such films in his book The Best Movies You Never Saw.
2. Decent Films / Steven D. Greydanus
As indicated by his website name—Decent Films—Steven D. Greydanus' reviews are largely about movies that are of interest to families (and that are "decent," to some degree or another, for family viewing). However, Greydanus' MO varies greatly from that of sites like PluggedIn, which evaluate movies primarily based on objectionable content. He recognizes that a movie's themes and underlying presuppositions are not always obvious, and not always so easily and simply categorized.
A typical movie review of his will have an overall letter grade (from A to F), an artistic/entertainment value grade (from four to zero stars), and a numerical moral/spiritual value (which can involve positive and/or negative numbers, depending on the nature of the film). As Greydanus explains on his site, "Movie ratings are reductive." Neither a simple positive or negative score can tell you what a movie is like. "That's what language is for," he says.
Greydanus writes what he preaches: his film criticism is careful and nuanced, characterized by keen insight and a robustly informed Christian faith. The depth of his analysis makes him stand out among his peers.
3. Film Chat / Peter T. Chattaway
A native of Canada, Peter Chattaway is such a prolific writer that his news, interviews, and commentary far outnumber his actual film reviews. The sheer amount of his output—on his blog, on social media, and on various other media outlets—is impressive.
Equally impressive is Chattaway's incredible attention to detail. After watching just about anything, he is able to draw connections to, contrasts with, and patterns between numerous other pieces of media. This tendency comes into even greater focus when Chattaway evaluates a film series, TV show, or other stories in a shared universe.
Along similar lines, Chattaway is a continuity fiend: he is able to catch even the slightest hint of deviation from established canon. Seeing how his mind works with such complexity is amazing.
4. I Can't Unsee That Movie / Jeff Huston
As mentioned earlier, film critics can have the reputation of being cynical killjoys. Jeff Huston is the polar opposite of that caricature.
Huston exhibits a childlike and infectious wonder at God's gift—and yes, it is a gift—of cinema. He's not above criticizing a movie for its faults, but he is prone to find and enjoy the good in them. His writing exudes pure and unadulterated joy in the world of filmmaking.
This disposition also leads Huston to find nuggets of gold where others have only dug up rocks. For instance, whereas many critics see episodes 8 and 9 of the Star Wars sequels as being 1) worthless trash and 2) at complete odds with one another, Huston makes the case that 1) The Last Jedi is the Protestant Reformation of the Star Wars saga, and 2) The Rise of Skywalker doesn't retcon The Last Jedi, it actually fulfills it. These are just two examples of Huston's fascinating film analysis.
5. Reelviews / James Berardinelli
The website now known as Reelviews was one of the first movie review sites I started to follow, primarily because of James Berardinelli's steady output. He began online film criticism way back in 1992, near the very beginning of the internet itself. Roger Ebert even referred to him as "the best of the Web-based critics." As one might expect, he has an impressive catalog of work to his name.
Berardinelli reviews more films on a consistent basis than just about any other critic I know. As such, he is intimately familiar with nearly every trope in every genre, and he regularly predicts a film's ending—and/or the twist that leads up to it—long before it comes. As such, he can often discern how and why any given film achieves (or fails to achieve) its narrative intentions.
Because it's hard for a film to impress or surprise Berardinelli, I always look forward to seeing his Top Ten list at the end of each year. Since he is an agnostic, Berardinelli's cultural mores can sometimes differ from my own quite a bit, but it's still great to learn from an established veteran in the world of film criticism.
6. Scott Renshaw
He may not have an official website of his own, but author Scott Renshaw is far from a lightweight. He has spent over 20 years as a professional writer and critic. And since he obviously has fun watching and reviewing films, it's fun to read his work. The devotion he shows to his craft even shows up in the clever way he titles his reviews, like Presents of Mind (about Inception), Power Failure (about The Assistant), and Preaching Across the Aisle (about Raya and the Last Dragon).
Another reason I like Renshaw is that he has no qualms about deviating from the cultural or critical consensus. For example, when the internet made a laughingstock of a blogger mom who had warned her readers about the "gay agenda" in Disney's Frozen, Renshaw came to her defense—not because he shared her perspective (he actually didn't), but because he saw hypocrisy from those on his side of the political aisle.
Some critics don't care what people think because of their hubris; others don't care simply based on principle. Even though Renshaw and I have divergent worldviews, I place him in the latter category.
Everyone's a Critic
In various areas of life, we rely on the experiences and perspectives of others, whether it's a restaurant's rating on Google, an appliance's rating on Consumer Reports, or a book's rating on GoodReads. The point isn't that we need other people to tell us how to think, but rather that others can help us develop our own informed opinions.
The same is true for us as moviegoers. And the above six film critics have personally benefitted me in various ways. It is my hope that at least one of them can also prove beneficial to you as you seek to grow in wisdom, discernment, and enjoyment of the complex world of cinema.
Photo Credit: ©GettyImages/batuhan toker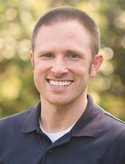 Recognized by Zondervan Academic as one of the top Christian thinkers on sexualized entertainment, Cap Stewart is a contributor to the anthology Cultural Engagement: A Crash Course in Contemporary Issues, released in 2019. His cultural commentary has appeared in several print and online publications. Cap has been writing about theology and the arts at capstewart.com since 2006.