From the Set: Sherwood Pictures Gears Up for Courageous
Christa A. Banister

Crosswalk.com Contributing Writer

2010

3 Jun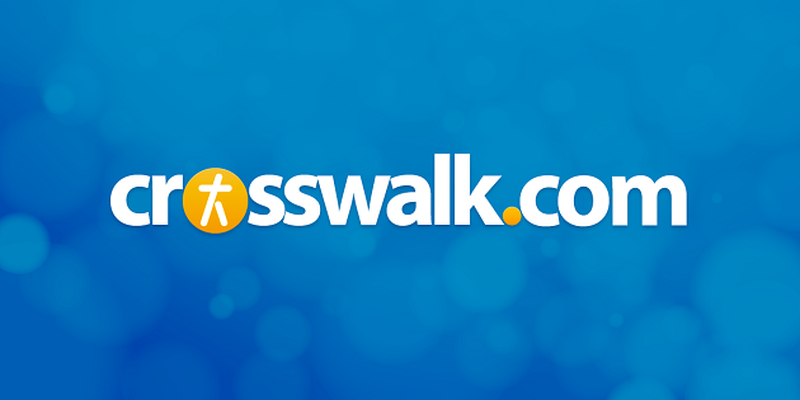 Just shy of 2,300 miles from the bright lights of Hollywood in the quaint Georgia hometown of Ray Charles and Paula Deen, the Sherwood Baptist Church community is working tirelessly on its fourth feature film, Courageous, which is slated for a 2011 release.

And even with the runaway success of Sherwood's last film Fireproof, the No. 1 grossing independent movie of 2008, not much has really changed on the Albany, Georgia movie set, save for a more challenging audition process for anyone who hoped to land a role and a serious equipment upgrade with the addition of RED cameras for shooting.

But aside from those caveats, which contribute to the Sherwood team's goal of upping the production ante with each film they make, it's pretty much just movie-making as usual.

Of course, movie-making as usual in Albany is a far cry from how things are done in Hollywood, and that's exactly the way that Sherwood likes it. In fact, they are happiest when swimming against the proverbial tide.

Case in point: Before even one shot is set up, each day always begins with devotions. The morning I'm there, a guest pastor offers a few words of encouragement and a prayer to officially start another day on location.

After devotions have wrapped, we found out from Dr. Michael Catt, the Senior Pastor at Sherwood Baptist and the Executive Producer at Sherwood Pictures that the entire process of making these films is "bathed in prayer."

Essentially, everything from what the storyline will be to who will fill key roles behind the scenes and in front of the camera is lifted up to God—and they ask their fervent fanbase on social networking sites like Facebook and Twitter to do the same.

"There's a big difference between a good idea and a God idea," says Catt. "We have all kinds of people come to us saying 'I know what the next Sherwood movie should be.' But ultimately the Lord knows what's best to minister to our audience's spiritual needs, and that's always better than anything we could've come up with ourselves."

Focus on the Fathers

The storyline for Courageous was a year in the making and revolves around fatherhood, something co-writer and producer Stephen Kendrick hopes will cause men to "rise up with strength and leadership in their homes—with their families and their children."

Instead of centering around one story like Fireproof did, Courageous features a diverse ensemble cast, something Kendrick is particularly excited about.

"There are four fathers who are all in law enforcement. They protect and serve together and eventually, go through a terrible tragedy," Kendrick says. "Then they begin really looking at their roles as fathers and begin challenging one another to fulfill God's intention for fathers. What's amazing about the story is that it's an emotional movie, and it takes audiences on that full-scale roller coaster ride."

While there are no bold-faced names involved with the project like Kirk Cameron this time around, Kendrick says that about half the actors who signed on are professionals outside of the church family.

"We wanted more than just actors who are simply reading their lines effectively," Kendrick shares. "We sought out believers who are believable in these roles, and I'm thrilled with the cast we have on board and think everyone watching the movie will be, too."

Volunteering for the Cause

One of the most unique aspects of the Sherwood film experience is that it's truly a community effort. Even though the days are hot, the hours are long, and there isn't a huge financial payoff for being part of the process, you'd never know it from the smiles of everyone involved.

Whether it's a couple of locals who are doing hair and makeup or the locations manager who scouts out the perfect spots for shooting and makes sure he's got permission to be there in the first place, everyone is happy to be involved.

Even the homes used for several scenes are "borrowed" from members of the community who are more than happy to lend a hand for the cause.

"Another example of the Lord providing for us is that we needed a house where we could shoot these scenes of the family in a middle income household," Kendrick shares. "Our pastor's wife's mother just moved out of this house, but it is fully furnished and already decorated and set up just how we needed it. Then right next door, we found out that a senior adult who goes to our church lives there, and she said, 'You guys can use my house to do hair, make-up, and wardrobe.' Plus, her backyard and front yard are beautiful so we are shooting family interiors in this house, and the next-door neighbor's house is what we are using for exteriors. We also have a church member who lives three doors down and across the alley, and she said, 'You can use our house for media interviews, for food, for other ministries.' So, I feel selfish saying this, but multiple times, we'll come into an environment and it's like the Lord did all of this, so we could do this. It's too perfect and scripted how God puts it all together."

Yet while everyone involved with Sherwood is clearly proud of their church and its various ministries, Pastor Catt isn't interested in simply being known as that "church that makes movies."

Instead, he's far more interested in making a bigger impact in the world at large.

"Our work ultimately belongs to the Kingdom, and we want to touch the whole world with the whole Word motivated by a passion for Christ and compassion to all people," Catt says. "Sure, this film part of our ministry is fun and a real joy. But more than anything our goal is to reach the world from our little city of Albany, Georgia, and encourage men to be the best fathers and the best husbands they can be."



For more information about Courageous, including video straight from the set, please visit www.courageousthemovie.com.

Photos by Todd Stone. © All rights reserved.

**This article first published on June 3, 2010.