Funny "Pacifier" Won't Win Awards, But It Works
Annabelle Robertson

Entertainment Critic

2005

4 Mar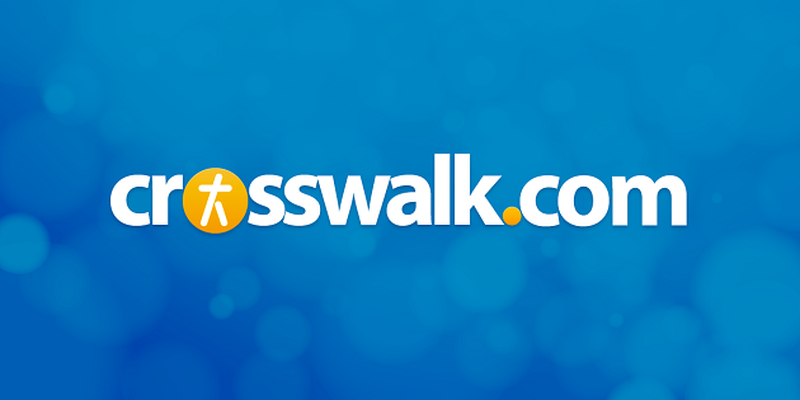 Release Date: March 4, 2005
Rating: PG (for action violence, language and rude humor)
Genre: Comedy/Action/Family
Run Time: 91 min.
Director: Adam Shankman
Actors: Vin Diesel, Lauren Graham, Faith Ford, Brittany Snow, Max Theriot, Chris Potter, Carol Kane, Brad Garrett, Tate Donovan
I've always been baffled by my husband's insistence on packing the baby's diaper bag as if he was going on a week-long mission – even for a 10-minute trip to the gas station. Three changes of clothes; multiple sippy cups filled with juice, milk and water; a food supply that could nourish a family of four and dozens of wipes and diapers – long after our daughter was potty trained. Now, after seeing "The Pacifier," I understand. Like Lt. Shane Wolfe (Vin Diesel), my husband knows the importance of being prepared.
A veteran Navy SEAL who has only known life in the military, Wolfe leads a successful commando-style rescue, only to watch his charge killed at the end of the mission. Howard Plummer (Tate Donovan), a top government scientist, has invented an important program which remains hidden in his home. So, after the fiasco of Plummer's death, Wolfe is assigned to protect the Plummer family while Julie Plummer (Faith Ford) travels to Switzerland to retrieve a lockbox that will hopefully disclose her husband's secret. And, like everything else Shane does, this mission is strictly by the book.
Director Adam Shankman has done several family-friendly movies, including "A Walk to Remember" and "The Wedding Planner." So it's no surprise that he keeps the comedy clean (with the exception of the ubiquitous poop jokes, which for once, happen to fit).
As with most family movies, the plot of this film isn't going to win any awards for originality. "The Pacifier" is pretty much a rehashed version of films we've already seen, like "Kindergarten Cop" and "Mr. Nanny." However, for the audience it is targeting, it works. And it's funny. Those with any military background at all – or even macho husbands – will appreciate the jokes, which range from the way soldiers keep and wear their clothes and their early-morning wake-ups to feeding kids K-rations for dinner. To those who don't understand the military life, this may all seem cliché. But it's reality, and it's funny to see it portrayed in this way. Soldier dads (and I know many of them) are completely out of their comfort zone when it comes to changing a diaper and keeping tabs on wayward teens – but that doesn't mean that a little military know-how isn't exactly the remedy for some families, particularly this one.
Vin Diesel is far better known for his physique than his acting, particularly in action-thriller movies like "xXx" and "The Chronicles of Riddick." So it's a nice surprise to see how well he handles comedy. Of course, the straight-laced military officer is the perfect role for his deadpan performance, but Vin Diesel pulls it off. He's macho yet compassionate, and brilliant yet clueless – all at the same time. In fact, he comes across as very winsome. He said in an interview that he did this film because his mother wanted him to do something that kids could see, and I think that's rather nice.
Lauren Graham, as the school principal and former Navy officer, offsets Vin Diesel nicely, adding to his charm. The children also do a very good job, with Morgan York standing out as an adorable Firefly girl who just wants to sell her cookies, without being picked on by the local bullies. Boy, does she learn! Faith Ford, as the children's mother, has only a small role but her performances are always pitch-perfect.
The best thing about "The Pacifier" is how it honors the military, showing just how competent, skilled and useful that training can be and is, while also highlighting the importance of family, friendships and love, as a counterbalance. You can't have the head without the heart, which is why the Hebrews had the same word ("lev") for both. This film will appeal to both.
AUDIENCE: Adolescents and adults
OBJECTIONABLE CONTENT:
Drugs/Alcohol Content: None
Language/Profanity: Three mild obscenities ("hell") and half a dozen profanities (OMG, OG). Several jokes about baby poop.
Sexual Content/Nudity: Child refers to man's pectoral muscles as "boobs;" man's upper torso seen briefly in shower and afterwards, with a towel wrapped around his waist, but he is embarrassed when he realizes little girls are watching.
Violence: Opening scene with military commando-style rescue including explosions, gunfire, combat and implied deaths; martial arts fight between two masked figures and protagonist, who prevails; car chase with significant property damage; protagonist tries to physically restrain a woman from leaving, by holding onto her as she fights back; scene where people are held at gunpoint but protagonist eventually fights back; lots of physical comedy, especially falls.