Gangs of New York Movie Review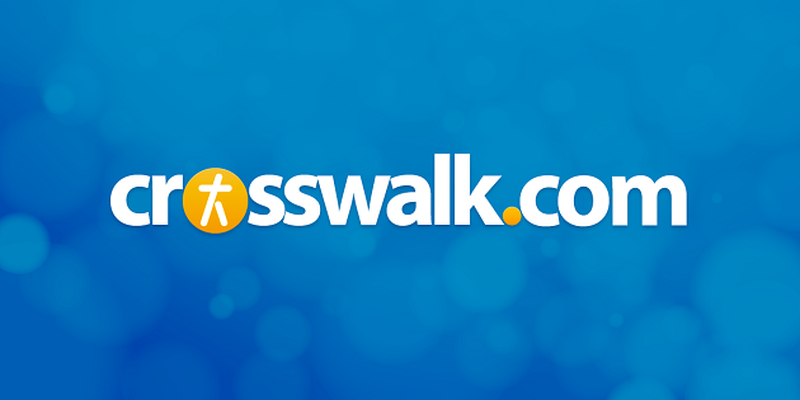 Genre: Crime, Drama
Rating: R (for intense strong violence, sexuality/nudity and language)
Release: December 20, 2002
Actors: Leonardo DiCaprio, Cameron Diaz, Daniel Day-Lewis, Liam Neeson, John C. Reilly, Roger Ashton-Griffiths, Barbara Bouchet, Jim Broadbent, Gerry Robert Byrne, Liam Carney, Brendan Gleeson, Stephen Graham, Ford Kiernan, Gary McCormack, Devon Murray, Cara Seymour, Henry Thomas
Director: Martin Scorsese
Special Notes: When DiCaprio was younger, he switched agencies so he could be close to Scorsese and get the role of Amsterdam Vallon in this film.
Plot: Gangs of New York is set in New York City between 1840 and 1863 when Manhattan gangs of native-born and newly arrived New Yorkers battled each other for turf in the areas known as Five Points. Martin Scorsese directs a story about New York, where the poor are asked to fight in the Civil War and refuse because they want to stay with their families. The story follows Amsterdam Vallon (Leonardo DiCaprio), a young Irish-American immigrant who is released from prison after 15 years and returns to the Five Points neighborhood where he hopes to get revenge against William Cutting, a.k.a. Bill the Butcher (Day Lewis). Bill the Butcher is a powerful, anti-immigrant leader who killed Amsterdam's father, so naturally Amsterdam seeks revenge. His mission is to infiltrate Bill's inner circle and the plan works until he meets Jenny Everdeane (Diaz), a beautiful pickpocket whose fierce independence and beauty fascinate him. It all takes place amid the Civil War draft riots where crooked cops and corrupt politicians stir the anger even more.
Good: This is a well-made film with an incredible cast and a villain you despise by the film's end. The visual appeal of Gangs is amazing and compelling. I recently saw the massive sets in Rome, and I can attest to the fact that Scorsese put a lot of money and time into making this an epic to remember. It's a strange world--one most won't really relate to when thinking of New York. Daniel Day-Lewis gives an Oscar contending performance as Bill the Butcher, one of the more colorful and despicable villains to come along in quite awhile. His disdain of all things foreign is uncompromised to the very end, and I dare say his territorial philosophy will no doubt touch an uncomfortable nerve with many who won't admit it. I was disappointed that Neeson has just a cameo performance. Diaz did a decent job with her small part. DiCaprio is very good and recently said that this is a role he's most proud of (from all of his movies).
Bad: Scorsese is well-known for movies like; Goodfellas, Casino and Raging Bull, so I'm sure people will flock to see this movie both for the star power and the director. For fans who've forgotten just how bloody (and graphic) this director can be--then prepare yourselves for this movie. Aside from the bloody and graphic nature, there's the long, long length—2 hours and 44 minutes to this movie. Day-Lewis gives a command performance that proves just how good an actor he really is by making you hate his character and almost root for him to get it in the end. DiCaprio and Diaz, are the love interest but their story seems to get a little lost among all the violence. My problem is this: I just don't see Diaz as Irish or in a period piece. I didn't really like the modern music that was used to accompany this movie--it detracted me from enjoying the period. There's lots of language, scatological and anatomical terms, and plenty of mild obscenities, along with derogatory terms for African-Americans, Irish-Americans, Chinese-Americans and a couple of religious profanities and exclamations. Many women are shown with their bare breasts exposed, kissing men and being fondled. A couple of implied sexual situations are shown (on a table, a man lifts her up and presses her against a beam, three nude women lie in bed with a man, two nude women lie in bed together) as well as a woman opening her dress and showing her cleavage. There is so much violence that I can't list it all! Lots of violent street fighting with knives and fists. Men are slashed, hit, pummeled, impaled, stabbed and killed mostly by knives--but there are a few gunshot scenes. A man stabs another man in the hand (we see the knife sticking through his hand and into a table and hear him moaning). Several African-Americans are beaten, kicked, shot and even set on fire. Many other mob scenes with graphic fist-fight violence (mostly with knives), a hanging, and even women are hit and get into the act (one woman bites a man's ear off). A man slaps a woman, and she slaps him back and they argue violently. A cave wall is lined with skulls.
Bottom Line: If you don't want to see a bloody, violent movie, then don't go see Gangs. There is fighting throughout with both men and women (I was disgusted at the girl who bites a mans ear off). There's more stabbing, slicing, and fighting in this movie than Braveheart, so be prepared. Some of you may feel cheated by the ending--it's almost as if Scorsese didn't have the heart to finish what he started and after the long wait for the payoff…I was disappointed how he ended it. Parents DO NOT take young DiCaprio fans who may have seen him in Titanic and want to see him in this movie. This is NOT a movie kids or young teens should see. This is an adult drama that may even be too much for some adults!