Get to Know The Duggars in 17 Kids and Counting
Laura MacCorkle

Crosswalk.com Sr. Entertainment Editor

2008

26 Sep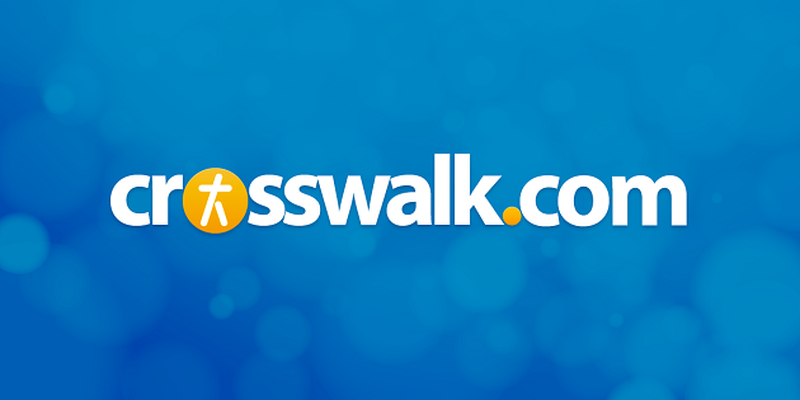 Title: 17 Kids and Counting
Premiere Date: September 29, 2008 (10 and 10:30 p.m. - ET/PT)
Genre: Reality
Rating: TV-PG
Run Time: 30-min. per episode
Creator/Distributor: Figure 8 Films/TLC
With the success of TLC's popular Jon & Kate Plus 8 series, it was only a matter of time until a bigger family got its own series, too.
Whoa. Bigger than eight kids? In the twenty-first century? That's right. Despite what the critics of large families have to say, The Duggars believe that every child is a gift to be cherished and so they have grown a family to a size now numbering 19.
Former high school sweethearts, Jim Bob and Michelle Duggar are now proud parents of 17 "gifts"—ten boys, seven girls and an eighteenth child on the way (due January 1). You've probably seen this Arkansas family before, as TLC and Discovery Health Channel have each run documentaries on them in the past. But if you haven't, then you'll get an up-close-and-personal introduction in the first two episodes of their new TLC series, 17 Kids and Counting.
Besides screen time with dad and mom, you'll also meet each child (from the age of 20 down to 1, with an average of 18 mos. between each child): Joshua, Jana, John-David, Jill, Jessa, Jinger, Joseph, Josiah, Joy-Anna, Jeremiah, Jedidiah, Jason, James, Justin, Jackson, Johannah and baby Jennifer.
It's mind-boggling to think of how a household with this many children can operate with efficiency and without arguments or hair-pulling every 30 seconds. But somehow in the Duggars' home, you'll see that it does.
In episode one, the Duggars are preparing to leave for a Mother's Day trip to New York City where they will be interviewed on NBC's The Today Show. The older girls are helping to pack all of the suitcases for the family. And in case you were wondering, that's 100 shirts, 100 pairs of pants, 40 pairs of shoes and 60 diapers for a three-day trip. "Duggar Facts" like that pop up on-screen regularly throughout 17 Kids and Counting and help the viewer grasp what it takes to run an extraordinary family of this size.
On the day of departure, the kids are hustled out of the house and into the family's multi-passenger van (the Duggars also own a tour bus which they bought from a hockey team for $75,000). While driving to the airport, Michelle leads in the singing of hymns and gospel music—something she says "is a fun thing for our family to do."
Despite running late, the Duggars manage to check their bags, make it through security (everyone has to take off and put back on their shoes!) and get to their gate on time. Because of the size of the plane, the family takes up about one-third of it. Older children are paired in seats alongside younger children, so that everyone has a buddy and is monitored (hey, the buddy system really works!).
Once the Duggars arrive in NYC, their trip is a whirlwind. Checking out the trails and trees in Central Park, a meal at what appears to be the world's smallest pizza parlor (amazingly, they all fit inside!) and some time spent walking around Times Square are all a part of their adventure (episode two of the series then picks up here).
On the morning of their interview on The Today Show, the "green room" comes to them and is set up in one of their hotel rooms. Hair and makeup and breakfast are all completed on time, and then the family is escorted to the NBC studios where Today cohost Meredith Vieira interviews all 19 of them. During their segment, Michelle reveals a surprise to the children: she is expecting her eighteenth child! There are smiles and cheers from the younger ones and also a "That's … that's … a huge shock," reaction from oldest son Josh. "Yeah, I wasn't expecting that."
As they make their way back to Arkansas, the Duggars continue to have an adventure during a layover in Newark, as one of the younger sons, Jackson, gets lost in the airport on his way back from the restroom (security finds him and he is safely returned, albeit a little scared and teary-eyed).
The day after arriving home, the Duggars load up once again. This time, they are driving just three hours away to Little Rock, Arkansas, where Michelle will be the Mother's Day Honorary Duck Master at the Peabody Hotel.
If you've not heard of this daily, quack-and-waddle event, it's quite a curious thing. Every morning at 11:00 a.m., a group of ducks ride the elevator from what appears to be a tiny, glass penthouse down to the first level of the Peabody. Out they march and make their way across a red carpet, up some steps and into the hotel's fountain where they paddle around until 5:00 p.m. At that time, they make their recessional march and head back upstairs for the evening.
"It was a wonderful Mother's Day for me," shared Michelle after presiding over the morning's march and enjoying a lavish breakfast buffet at the hotel. "I can't imagine anything better."
It's obvious that there is a deep love in the Duggar family and that they truly care about one another. In fact, nary a harsh word was heard during either of the first two episodes. It's a way of relating that we would all do well in emulating in our own families—no matter the size.
Future episodes of 17 Kids and Counting are promised to cover the latest business venture for the always entrepreneurial Duggars—the "Duggar Used Car Lot"—as well as the planning of a wedding for Josh (as a result of his engagement).

Two back-to-back episodes of 17 Kids and Counting premiere Monday night, September 29, 2008 at 10:00 p.m. and 10:30 p.m. (ET/PT) on TLC. Click here for more information.

CAUTIONS:
Language/Profanity: None.
Sexual Content/Nudity: None, though Jim Bob does make reference to some of the Times Square billboards (big-screen advertisements) being "raunchy" and advising his children to ignore them. None are shown up close.
Alcohol/Drug Content: None.
Spirituality/Ethics: The Duggars are Christians (conservative Baptist) and pro-life. They say that they have very conservative values, don't let their children watch cable TV and closely monitor the family's access to the Internet.