Greg Kinnear Channels His Inner Everyman in Heaven is for Real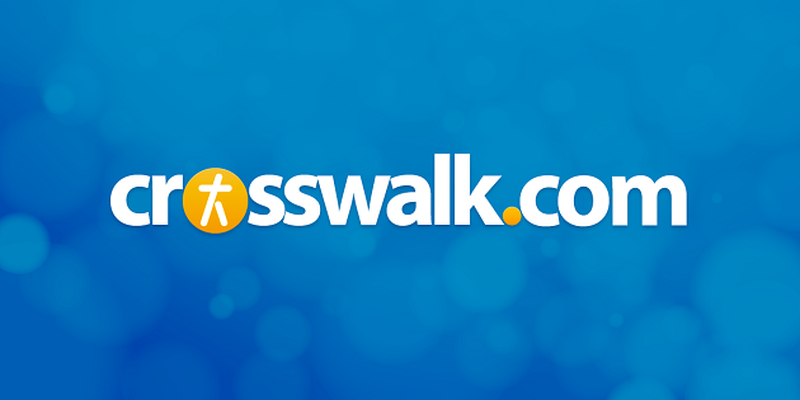 Given Hollywood's notoriously short attention span, it's a pretty remarkable feat when an actor manages to book gigs for the better part of 25 years. And for Greg Kinnear who has played everyone from Meg Ryan's typewriter-obsessed boyfriend in You've Got Mail to a sharp-tongued motivational speaker in the Indie hit Little Miss Sunshine to the late John F. Kennedy in the popular TV mini-series, his ability to channel his inner everyman also helped bring his latest character to life on screen.
In Heaven is for Real, Kinnear plays Todd Burpo, a man who takes multi-tasking to an entirely new level in the small town of Imperial, Nebraska. In addition to running a garage door installation business, Burpo, a devoted husband and father of two, also serves as a volunteer fireman, wrestling coach and the pastor of a local church.
During a recent press day at the Rosewood Crescent Hotel in Dallas, Kinnear told Crosswalk.com the thoroughly modern way he prepared for playing Pastor Burpo.
"Before we shot the film, I Skyped with Todd," Kinnear shares. "I grew up in a small town in Indiana, so the notion of people who didn't do just one thing rang very true to me. He [Todd] answered my questions, and Randy [director Randall Wallace] did a really nice job of finding a story that felt very real to me."
Kicking Pastoral Stereotypes to the Curb
One of the qualities that immediately stood out for Kinnear was the way a pastor was portrayed in Heaven is for Real. In addition to being a trusted spiritual advisor, he was also a true, trusted friend to the townspeople.
"I wanted to get Todd's passion as a person, as a pastor, and I wanted to get his journey, which was complicated and fraught with more conflict than I would've expected," Kinnear says. "Pastors can sometimes be represented as one-note or very straightforward, but this was a man who had that everyday quality to him."
Still, as beloved as Todd is, life doesn't always go smoothly for the Burpo family. There are financial challenges that complicate their everyday lives. Plus, when their young son Colton (Connor Corum in his film debut) is rushed to the hospital for emergency surgery, a surprising turn of events shakes the very foundation of his faith, not to mention the town's belief in whether Todd is the best man to continue shepherding the flock.
Questioning What's Real—and What's Not
Heaven is for Real, which was based on the New York Times' chart-topping book by the same name, gets its name from the realization that four-year-old Colton reportedly has while he's being operated on.
Without a trace of doubt in his voice, Colton tells his parents about his incredible journey to heaven and back. Filled with the sorts of details his family never made him privy to (his mom's miscarriage, knowing what his father's grandfather looked like, despite never meeting him), Todd and his wife Sonja (Kelly Reilly, TV's "Black Box") find themselves in the middle of a media circus and a precarious place personally where mystery, doubt and yet wanting to wholeheartedly believe their son, collide.
In trying to make sense of the scenario, namely of having your own son claim he's seen Jesus and the splendor of heaven, Kinnear admits that questioning what's real—and what's not—would've been a tricky prospect.
"Todd and I share one hat…we're both fathers. The rest of it is kind of new to me," Kinnear shares. "But when I read the script, I thought it captured the struggle in a genuine way. I suppose there's a version of the movie where the son says 'Hey, I went to heaven,' and his dad high-fives him, and they roll credits. But that's just the starting point for Todd's own questions. It's interesting because in movies, you'll hear the gravelly voiced narrator say 'One man will learn that everything he knows is wrong!' And they'll cue the violins. But this [Heaven is for Real] is actually the reverse. Instead of coming from the negative into the positive, this man's son is telling him that everything he's been talking about is real. So Todd's questioning comes from a place not of what you think is true, it's that it is true, and he has to readjust to that."
;Being a father of three daughters himself, however, Kinnear gets why people would be skeptical about Colton's reports. "I have young kids, and I know they can see dancing elephants out in the backyard, and they have vivid, fertile imaginations," Kinnear says. "But they are also capable of telling you the most honest, straightforward and truthful things that I've ever heard. So Todd is trying to figure out, initially, what he's hearing and digest that. But that journey to understanding and peace with it at the end felt like a full arc to me, which is something you look for in a character."
Rated PG for thematic material including some medical situations, Heaven is for Real, opens nationwide on Wednesday, April 16. A full text review of the film will also be available on Crosswalk.com first thing Wednesday morning.
*Published 4/14/2014