"Hangman's Curse" – First of Several Peretti Works on Film
Annabelle Robertson

Entertainment Critic

2004

31 Mar

COMMENTS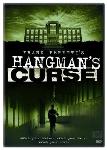 Don't let the PG-13 rating fool you.  20th Century Fox's little film that could, "Hangman's Curse," which comes out on video/DVD this week, is perfect for kids – even younger ones. In fact, the movie is so clean, it's hard to believe that most of the other films that have come out this year share the same rating.
Derived from the book by Frank Peretti, "Hangman's Curse" is the first in his Veritas Project series, which is aimed at teens and 'tweens. The movie eschews a direct message about Christianity, opting instead for subtlety. It's a thinking kids movie, with lots of opportunity for discussion, but it's also a top-notch production with a credible plot, great acting and solid cinematography.
The film opens with the third football player in a row being overcome by a strange and sudden illness. Apparently, the players have seizures along with hallucinations of young Abel Frye, a student who hanged himself after being mercilessly bullied years ago. They are dying, and no one can figure out the cause. The boys suspect it may somehow be linked to their bullying – especially of the creepy Goth students – but they can't prove it. And, as more players fall ill after finding a mysterious hangman etched in their lockers, they can't stop it, either.
The school principal calls in the Veritas ("Truth") team, one of many elite squads of undercover agents used by the government for situations such as these. The Springfields are a regular family comprised of mother Sarah (Mel Harris, "thirtysomething"), the scientist; father Nate (David Keith, "Daredevil," "Behind Enemy Lines," "Officer and a Gentlemen"), who poses as the school custodian; and twins Elisha (Leighton Meester, "Once and Again," "Boston Public") and Elijah (Douglas Smith, "Blast from the Past," "Lock Her Room"). Elisha becomes part of the popular crowd, and soon finds herself falling for one of the football players. Elijah becomes one of the geeks, where he observes bullying firsthand.
Together with Professor Algernon (Peretti) and their smell-savvy canine Max, the Veritas Team discovers that the Goth kids have delved into the occult, which eventually backfires on everyone. Fortunately, however, their scientific sleuthing pays off with answers to even the deadliest of questions.
Unlike other "Christian" films, which rely on lack of competition in the field to attract a following, "Hangman's Curse" is a cut above. Although it contains one scene with drugs (which garnered the PG-13 rating), this takes place when the Veritas Team goes undercover, at the beginning of the film, to catch a high school drug ring. The language is clean, yet perfectly true-to-life for teens, with themes of bullying, cliques and teenager angst.
The actors all perform well, portraying a family who works and plays together, and who is accepting of things like bi-racial dating – providing the young man is a believer (which he does become) who wins the parent's acceptance. We also see kids who act like kids, who struggle with acceptance and peer pressure, and who sometimes speak back to their parents, but who are nevertheless respectful. It's a relief to see such good role models portrayed realistically in a mainstream film.
No stranger to thrillers, author Peretti was dubbed "the king of the Christian Fiction genre" by "Time Magazine" several years ago. Although he's also been called "the Christian Stephen King," Peretti's 18 novels actually have little to do with King's, which have an unnerving tendency to mock Christianity while uplifting terror to unreachable heights.
Peretti, on the other hand, writes from a distinctly Christian worldview while also highlighting the ever-present reality of evil in the world – as well as ways to combat that evil through truth, righteousness and prayer. Best known for his first two novels, "This Present Darkness" and its sequel, "Piercing the Darkness," which sold more than 3.5 million books, Peretti has since written a slew of others, including "The Visitation," which debuted on the Christian Bookseller's Association list six weeks before its release.  Prior to that, "The Oath" sold more than a half million hardcover copies within six months of publication.
A natural storyteller from Seattle, Washington, where he pastored a church along with his father for five years while writing his first novels, Peretti now lives in the panhandle of Iowa. Married for 32 years to a painter, he typically wakes, does his devotion, then writes for five hours a day, taking the occasional break with his banjo. On weekends, he and his bluegrass band jam at fundraisers and churches.
In addition to writing the screenplay for "Hangman's Curse," Peretti also appears in the film, as Professor Algernon, a quirky scientist who wasn't too much of a stretch for him to play, he said.
"It was ecstasy!" he said, with a laugh. "And I'd love to do it again, maybe in a Hitchcock sort of way. You know, a cameo in each film, although I don't know if they'll let me."
Peretti has done a lot of acting, but said it was still intimidating to be on the set of a feature film, especially with people like producer Ralph Winter, who championed the film from the beginning.
"Frank's an amazing guy," Winter said. "I'd be thrilled to make movies with Frank Peretti for the rest of my career."
Winter, who is best known for his work as a producer on "X-Men," "X2" and "Planet of the Apes," also produced and directed the "High Incident" television series for Steven Spielberg. He was approached by Joe Goodman and Bobby Neutz, of Namesake Entertainment, a couple of years ago, after they had met with Peretti about the possibility of working together.
"We wanted to make a quality film, and I think we've done that," Winter said.
"I've had so many offers to make films from my books," Peretti said. "People who were in the business as well as people like the guy who had just gotten a video camera for Christmas. And I didn't want it to be like the Christian movies I had already seen. This was the first time that I could retain some creative control, with people who respect my opinion. And our relationship is a godsend."
"Hangman's Curse" was filmed in Spokane, Wash. in 24 days on a tight budget of just two million dollars.
"That's definitely small, by Hollywood standards," Winter said. "The catering bill on "X-Men" seemed like it was pretty darn close to the entire budget of this film!"
Winter also said that 20th Century Fox is thrilled with the film and the reception it has received, which has paved the way for another Peretti movie that is in production now.
When "Hangman's Curse" opened in Spokane last September, it beat every studio movie in that market. The movie then had a limited-release opening in 18 cities, although its release this week on video and DVD is what the filmmakers hope will give the film its widest audience.
Winter is currently in the final stages of pre-production for Peretti's "Visitation," a thriller targeted to adults. Filming is expected to begin this summer, with a possible release next year. Then, the producers hope to come back and make "Nightmare Academy," the second book in The Veritas Project series. If all goes well, they hope to someday make "This Present Darkness" too.
"Each time we do this, we get a little smarter," Winters said. "As we get more notoriety, we get more attention. We're building credibility, trying to show we can do good work and that there is a significant audience."
Winter said that it's fun being a Christian producer out in Hollywood.
"I don't get invited to all racy parties, but I also don't find that people deny me stuff as a Christian. It's about the work. If you do excellent work, people respect that," he said.
As for Peretti, he's hard at work on another novel, in between strums on his banjo and walks beside the river around his mountain home. And success – or the money that comes with it – hasn't changed him a bit.
"The Lord beat me up so much in the early years, before the money," he said. "We were living in poverty for the longest time, so we learned to be content in whatever state we were in."
He said that it's nice to be able to give generously, and he uses the Lord's financial provision mostly to help local ministries and his neighbors, although anonymously.
"We still have the same financial philosophy as we always had," he said. "Only now, we get to help people with their hospital bill or with some false teeth. It's cool to give."

      
Click here to read a review of "Hangman's Curse."