Harriet Movie Official Trailer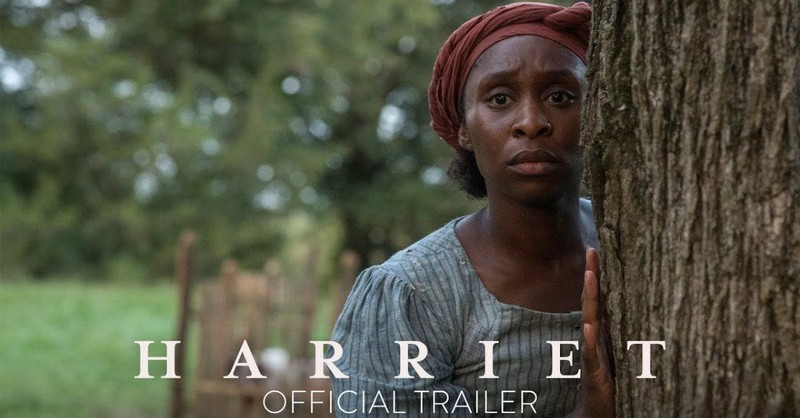 Focus Features
In theaters November 1, HARRIET tells the real-life story of iconic woman of faith and freedom fighter, Harriet Tubman.
Starring Tony Award-winning Cynthia Erivo (Widows, Bad Times at the El Royale), Leslie Odom Jr. (Hamilton, Murder on the Orient Express), Janelle Monáe (Hidden Figures, UglyDolls), and Joe Alwyn (The Favourite, Mary Queen of Scots), HARRIET is the first film to follow Tubman on her escape from slavery and subsequent missions to free dozens of slaves through the Underground Railroad in the face of growing pre-Civil War adversity.
HARRIET does not shy away from the Holy Spirit as Tubman describes the visions and dreams she received from God, guiding her and her followers to safety. As the "Moses" of her time and first woman to lead an armed expedition in war, HARRIET proves to be the perfect example of a fearless, faithful leader that all people of faith can relate to and admire!
Directed by Kasi Lemmons (Luke Cage, Talk to Me), who wrote the screenplay with Gregory Allen Howard (Remember the Titans, Ali), the film illustrates the power of GOD working through Harriet Tubman as she treks through nearly 100 miles of secret passageways to get to freedom - singlehandedly rescuing more than 70 slaves over 19 faith-fueled expeditions.
Harriet Tubman "was an American abolitionist and political activist. Born into slavery, Tubman escaped and subsequently made some 13 missions to rescue approximately 70 enslaved people, including family and friends, using the network of antislavery activists and safe houses known as the Underground Railroad. She later helped abolitionist John Brown recruit men for his raid on Harpers Ferry. During the American Civil War, she served as an armed scout and spy for the Union Army. In her later years, Tubman was an activist in the struggle for women's suffrage."
According to the movie's webiste, "Based on the thrilling and inspirational life of an iconic American freedom fighter, HARRIET tells the extraordinary tale of Harriet Tubman's escape from slavery and transformation into one of America's greatest heroes. Her courage, ingenuity, and tenacity freed hundreds of slaves and changed the course of history." HARRIET is in theaters November 1, 2019. For more about HARRIET, visit focusfeatures.com/harriet/
Publication date: September 25, 2019