Stuck at Home? 20 Hopeful Movies to Watch During the Coronavirus Quarantine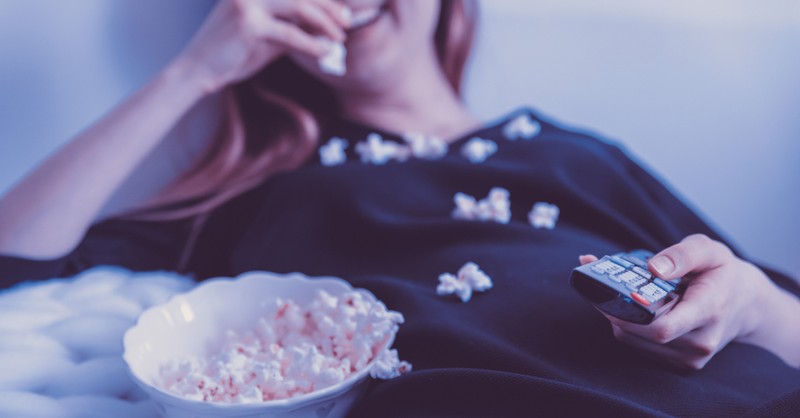 There are not many benefits to having to be shut in because of COVID-19, but one great part about it is having the time to binge-watch all the movies.
But, when you're shut in, especially in this sort of crisis where fear and panic are in no short supply, there is a real need to be careful with what you are feeding your soul with. There is no reason to deepen any sense of anxiety or isolation.
That is why the 20 movies compiled here focus on hope, on inspiration, and the value of having faith in tough times, to help keep your eyes on the confidence we can have in Christ. Enjoy!
1. Won't You Be My Neighbor?
(2018, PG-13) This documentary explores the life and legacy of Fred Rogers, from Mister Rogers' Neighborhood. Fred Rogers was radical in his impact as he attempted with every show to send a message. It focuses on the invitation of relationship and the incredible impact that being kind can have. This beautiful documentary scored a 98% on Rotten Tomatoes.
2. The Boy Who Harnessed the Wind
(2019, Unrated) Chiwetel Ejiofor stars in his debut directorial role of this incredible true story. William Kamkwamba is a schoolboy living in the village of Wimbe, who comes from a family of farmers. Drought causes famine in his village, which leads to panic, riots, and robbery. William bravely believes that he can engineer an electric water pump that will save his family and his town--but must overcome heartbreaking obstacles to do so. This movie scored an 86% on Rotten Tomatoes.
3. Overcomer
(2019, PG) The Kendrick Brothers' best movie yet stars Alex Kendrick (Coach Harrison), Shari Rigby (Amy Harrison), and Aryn-Wright Thompson (Hannah Scott). Coach Harrison gets some tough news that because of a factory shutting down in his town, the track team he must now coach consists of only one girl... and she has asthma. Coach Harrison's family invests in Hannah not just on the track, but off it, and they all learn about their identity in Christ together: that no matter what, they are overcomers. It got an 6.5 on IMBD.
4. Forrest Gump
(1994, PG-13) Starring Tom Hanks, this film depicts the power of a positive outlook and unconditional love. Forrest Gump may be slower than others, but his kind heart and lack of a sense of limitation leads him all over the United States (run Forrest, run!) to witness, and even sometimes influence, major events of the 20th century. His devotion to wild-child Jenny, his childhood sweetheart, shows the heart of Jesus, and this film reminds us that anything really is possible. It received a 95% approval rating on Google.
5. The Help
(2011, PG-13) Starring Emma Stone (Skeeter) and Octavia Spencer (Minny), this film explores the plights and the strengths of "the help" in the 1960's. Skeeter is a young reporter who returns from college uncomfortable with the racist attitudes of those in the social circles she was raised in. When she finds out that her friend wants to install a separate bathroom for her black maid, and that Skeeter's mother fired the maid who had practically raised her, she decides to write a book of interviews to get justice for these unappreciated and abused women. It got an 8.1 on IMDB.
6. The Blind Side
(2009, PG-13) Starring Sandra Bullock (Leigh Anne Tuohy), this biopic shares the heartwarming true story of Michael Oher. Michael has no stable family and is living on couches or the streets as a high school student. Leigh Anne, Michael's friend's mother, takes him in, and he slowly becomes part of their family. Due to their kindness and stability, Michael is able to beat all odds and excel both in school and on the football field. It scored a 7.6 on IMDB.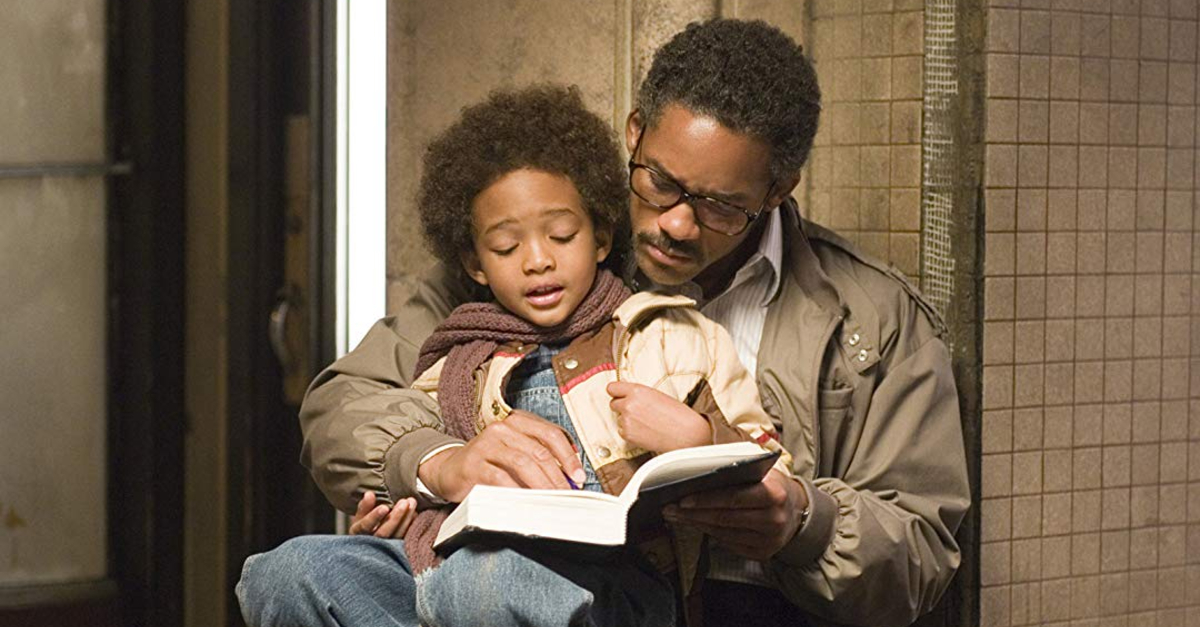 Photo Credit: Colombia Pictures
7. Pursuit of Happyness
(2006, PG-13) Starring Will Smith (Chris Gardner) and his son Jaden Smith, the amazing true story will leave you feeling limitless. In San Francisco is 1981, Chris is desperately trying to make ends meet. Through unwise investments, bad luck, and his wife leaving him, Chris and his son eventually end up homeless. But, his luck turns around when he miraculously lands an unpaid internship as a stockbroker. His intelligence and perseverance impress his colleagues and he turns his life around. IMDB gave this film an 8/10.
8. Lord the Rings Trilogy
(2001-2003) What better time to finally sit down and watch all three Lord of the Rings movies than when you're shut in? Based on the J.R.R. Tolkein series, these movies explore the themes of bravery, goodness, fellowship, and love. If you've never seen it before, finally understand what the hype has been about. And if you have seen it before, enjoy reliving all of your favorite lines (my precious!)
9. Secretariat
(2010, PG) Diane Lane stars as Penny Chenery. Despite a complete lack of horse-training experience, Penny takes over her ailing father's stables. With help of a veteran horse-trainer, she beats even more odds as a woman, and produces the first Triple Crown winner in 25 years. Based on another incredible true story, this movie shows what faith and bravery can do. IMDB gives this movie a 7.2
10. About a Boy
(2002, PG-13) Hugh Grant (Will) and Nicholas Holt (Marcus) star in this heartwarming film that reminds us what really matters, at the end of the day, is having people we love. Will is living the life--so he thinks--as a wealthy bachelor with 0 responsibilities. He meets young Marcus unexpectedly, who is in desperate need of a stable, big-brother type figure, and latches onto Will immediately. Though Will rejects him at first, Marcus slowly softens his heart, and changes his life forever. Rotten Tomatoes gives this movie a 93%.
11. Black Panther
(2012, PG) Chadwick Boseman stars as T'Challa, or the illustrious Black Panther--a powerful warrior and king of the fictional African nation of Wakanda. When his rightful place as king is challenged by a forceful enemy, he is drawn into a conflict that could put his entire people in danger. Action-packed and moving, this movie will have you focusing on the good that comes when everyone unites in a mission. It scored a 97% on Rotten Tomatoes.
12. Walk the Line
(2005, PG-13) Joaquin Phoenix brings the music legend, Johnny Cash, to life. The plot starts out with Cash's early life on a farm under the scorn of his father, and shows the growth of his career--as well as the growth of Cash's inner turmoil and drug problems. June Carter, a singer that was touring with Cash's band, sticks by Cash's side as he faces his demons. The music is amazing as well. Rotten Tomatoes gives this film an 83%.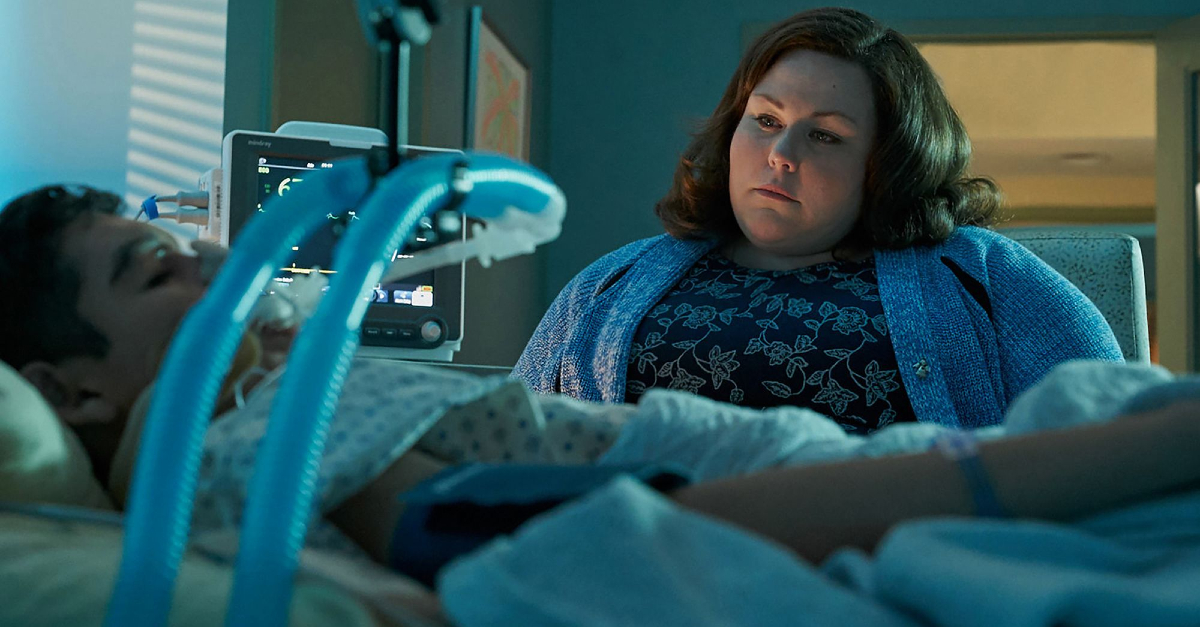 Photo Credit: Fox 2000 Pictures
13. Breakthrough
(2019, PG) Starring Chrissy Metz, Marcel Ruiz, and Topher Grace, this true story proves that miracles really can happen. Josh Smith is a 14-year old boy who ignores a neighbor's warning to not go out onto a frozen lake. Tragedy strikes when he falls through and cannot be immediately found by the rescue squad. As they are about to give up, one man hears a voice telling him to go back, and he saves Josh--although he remains without a pulse. His family must fight through prayer as Josh fights for his life. 94% of Google users gave it a thumbs up.
14. Hidden Figures
(2016, PG) Octavia Spencer, beside Taraji P. Henson and Janelle Monáe, stars yet again in a stunning true story. Three brilliant mathematicians working for NASA in the 1960's face discrimination for being female and black. Their brains, support for eachother, and perseverance help them soar in the careers, aiding in one of the most famous engineering feats of space exploration. It got a 93% on Rotten Tomatoes.
15. Crazy Rich Asians
(2018, PG-13) Constance Wu (Rachel) and Henry Golding (Nick) show what true love is all about: loving someone for who they are, not their status--and being willing to sacrifice for it. Rachel is happy to say yes to her longtime boyfriend's request to attend a friend's wedding back in Singapore where he is from. Little does she know that Nick is practically a prince back home because of how wealthy and powerful his family is. Their relationship undergoes its ultimate test as they battle others' jealousy, manipulation, and ultimately Nick's mother's disapproval. Rotten Tomatoes gave it a 91%.
16. Big Fish
(2003, PG-13) Edward Bloom (played by Albert Finney) has lived a grand life, but it is nearing its end. His son William (Billy Crudup) comes to visit him on his deathbed, despite their falling out. William's father has always told far-fetching stories about his life (like the time plays fetch with a werewolf to keep him from getting shot by a silver bullet) and feels as if he has always been lied to. But as he spends more time with his father and starts to investigate his tales, he begins to understand the man behind the stories. IMDB gives it an 8/10.
17. Ralph Breaks the Internet
(2018, PG) Videogame misfits, Ralph (John C. Reilly) and Vanellope (Sarah Silverman), must go on a journey through the World Wide Web to find a replacement part to save Vanellope's game. Through bravery and teamwork with the "netizens" of the internet, they find their way. Entertaining, positive, and kid-friendly, Rotten Tomatoes gives it an 88%.
18. Inside Out
(2015, PG) Inside Out is a hilarious allegory about human emotions. Riley (Kaitlyn Dias) has her world turned upside down when her parents move their family to San Francisco. Inside her head, we meet Joy, Sadness, Fear, Anger, and Disgust--characters who take us on the journey of processing this difficult event and remind us what it means to be human. It scored a 98% on Rotten Tomatoes.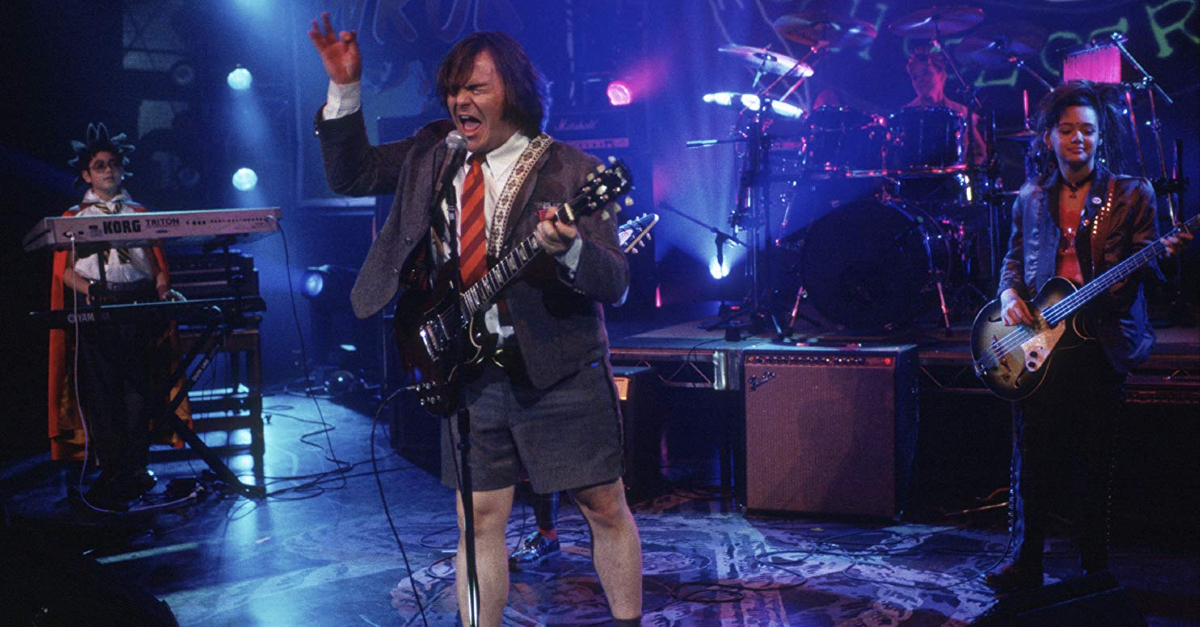 19. School of Rock
(PG-13, 2003) Dewey (played by Jack Black) is a zealous but aimless guitar player who recently got kicked out of his band. In desperate need of work, he impersonates a substitute music teacher at an elite private school. As he exposes his students to rock and roll, they begin to feel freed from the rigid way they've been raised, and come together in a show of teamwork and triumph. Rotten Tomatoes gives it a 91%.
20. Matilda
(1996, PG) This film adaptation of the Roald Dahl classic stars Mara Wormwood as Matilda, an intelligent and lovely girl who is rejected by her family for being so different from them. Even more cruel is her school principal, the terrifying Ms. Trunchbull. When she discovers she has the ability to move things with her mind, she is able to defend her schoolmates and beloved teacher, Ms. Honey, from the principal's terrors, and learns the magic of kindness. It scored a 90% on Rotten Tomatoes.
I wouldn't personally recommend you watch all 20 of these films in one sitting--but if you did, I can guarantee you'd feel more hopeful about the world around you. Remember to rejoice in the Lord always, check your fear with faithfulness, and enjoy this time of rest with your family!
Photo Credit: ©Unsplash/jeshoots.com
---
Kelly-Jayne McGlynn is Crosswalk's Family Editor. She is so grateful to be able to combine her love for God with her love for writing. She views any creative pursuit as getting to co-create with God beside her, and especially loves making handcrafted jewelry. Visit her Instagram and Etsy to see the latest on what she's up to.
Kelly-Jayne McGlynn is a former editor at Crosswalk.com. She sees the act of expression, whether through writing or art, as a way to co-create with God and experience him deeper. Check out her handmade earring Instagram and Etsy for more of her thoughts on connecting with God through creative endeavors.