Hope Is Found in Tyler Perry's I Can Do Bad All By Myself
Christa Banister

Crosswalk.com Contributing Writer

2009

11 Sep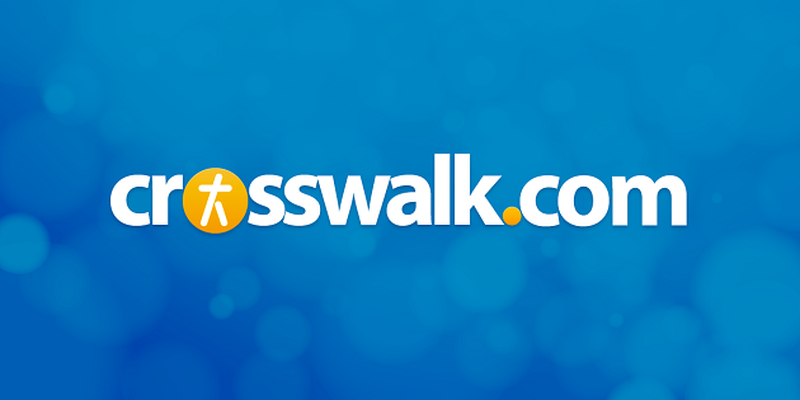 Like Frank Sinatra so famously sang back in his heyday, writer/director/actor/filmmaker Tyler Perry isn't afraid to navigate the tricky waters of Hollywood his way.
Before his successful film debut of Diary of a Mad Black Woman back in 2005, Tyler had already been building a considerable grassroots following for the better part of a decade. While traveling for 300 performances of his plays that introduced the over-the-top antics of Madea to the masses, Perry was figuring out what appealed to his very diverse audience.
Surprisingly enough, he discovered there was a considerable contingency of people (especially African Americans) who went to church and the movie theater—a market Hollywood had yet to reach, but he hoped to.
"When people see the name Tyler Perry, I wanted them to associate it with good, faith, family and God kind of things, and it's really been spreading like wildfire over the years," Perry says. "People keep asking me when I'm going to 'cross over.' But I always felt if I just stay true and tell the stories I've been telling that audiences would continue to find it and grow."
And grow it has. Just like last year, Perry earned $75 million for his work, which put him in the company of Hollywood's elite including director George Lucas and even Dr. Phil. But despite his enormous popularity and career accolades, the actors who worked with Perry on his latest flick, I Can Do Bad All By Myself, insist that fame and fortune haven't changed him one little bit.
"Considering the kind of success he's had, he still manages to be one of the most down-to-earth people in this industry. That not only made working together great, but we've developed a friendship as well," says Adam Rodriguez (CSI: Miami), who portrays one of I Can Do Bad All By Myself's key characters, Sandino. "I think his movies speak to people because he's able to maintain that level of humility in the midst of success. He gets what things are really about and carries that same message to his audience."
Madea Strikes Again
With I Can Do Bad All By Myself, Madea makes her sixth appearance in one of Perry's plays-turned-feature-film.
While many of his Perry's characters ultimately find redemption at the end of the story, Perry says that Madea doesn't have "any spiritual life."
"In the movie, Madea tries teaching the Bible to a young kid, and really, it's the worst thing you'd ever want to hear," Perry says with a chuckle. "She talks about Noah at the St. Louis Arch picking up Peter because he was drowning. He was drowning because he got distracted when walking on the water with Jesus because he spotted Jonah in the belly of the whale. So yeah, that's what she knows about the Bible."
But as irreverent and loud as Madea is, Perry says there's a reason that people still connect with her, the very reason she was conceived in the first place. "She's disarming and she makes people comfortable," Perry shares. "So I use her as a tool to get people to laugh and relax so I can talk about God, talk about faith and mention the name 'Jesus.'"
And through the draw of Madea and these relatable stories he spins, Perry has seen people who don't have any concept of God or faith experience powerful change in their lives.
Now with I Can Do Bad All By Myself, Perry hopes that audiences will leave with a message of hope in the story of a heavy-drinking nightclub singer named April, a couple of young delinquents eventually entrusted to April, a young, handsome Mexican immigrant looking for work, and of course, Madea.
"I want people to know there's hope, no matter what situation someone is going through," Perry says. "That's what I'd like people to walk away with—no matter how dark your life may be, God forgives."
Faith on the Set
For actress Taraji P. Henson (The Curious Case of Benjamin Button, Hustle & Flow), Tyler's personal faith and skillful direction challenged her in a variety of ways.
"When you're doing a scene, he's the guy who will walk over to you and say 'I don't believe you. I don't believe a word you just said.' That encourages me to dig deeper as an actress, and his way of communication works for me."
Henson, who stars in the leading role of April in I Can Do Bad All By Myself, says the story was an encouraging reminder of one of God's greatest gifts: love.
"God is love, and He represents love," Henson says. "It's the greatest gift He gave to humans. And if you're not loving, you're not living. You're amazing the walking dead. And with my character, there was a disconnect when it came to love. Her understanding had been distorted at a young age, and ultimately, she needed God."
In her first acting role, singer Mary J. Blige was also affected by April's story because it's so much like her own. "When I read the script, I couldn't believe how much her story was like mine. And that definitely made me want to jump on board as April's friend Tanya," says Blige. "When I first saw the film at the premiere, I couldn't really believe it. That was my life story on the big screen."
Blige says she eventually came to a point in her personal journey when she was simply tired of being her own worst enemy. "I realized that I needed help in order to get to a place where I was whole again," she shares. "I eventually fell to my knees and asked God where I needed to go. And He sent my husband who was already a born-again Christian. He was the one who introduced me to the concept of having my own relationship with the Lord."
And now Blige says boldly that her life is "all about my personal faith."
"My faith is everything to me. I can't walk, live, breathe—anything—without it because without it, I'm nothing. I mean nothing to this world without it, and I'm not going to live without it."


Rated PG-13 for mature thematic material involving a sexual assault on a minor, violence, drug references and smoking, I Can Do Bad All By Myself opens wide in theaters on Friday, September 11, 2009.

For more information about the film, please visit www.icandobadmovie.com.