The Nutcracker and the Four Realms Special Featurettes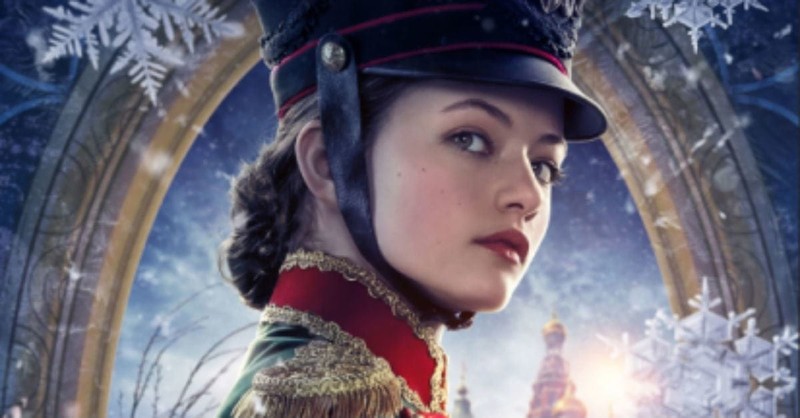 Get ready for this imaginative twist on a classic Christmas story. The Nutcracker and the Four Realms opens in theaters this Friday, November 2nd. Based on E.T.A. Hoffmann's classic tale "The Nutcracker," The Nutcracker and The Four Realms showcases the wondrous journey of Clara, who finds herself in the mystical world of the Four Realms, home to a host of eccentric characters and no shortage of surprises.
It's a story about one girl finding the courage to overcome her fears to help restore peace. We know this longtime beloved story will be a hit with families and a wonderful opportunity to re-visit this classic.
If you just can't wait until Friday, you're in luck - Disney has released a new featurette for the movie, featuring interviews with the main cast talking about what makes each of the realms different from each another and how amazing and detailed the sets were. If you haven't yet, be sure to watch the above clip!
About The Nutcracker and the Four Realms:
All Clara (Mackenzie Foy) wants is a key – a one-of-a-kind key that will unlock a box that holds a priceless gift. A golden thread, presented to her at godfather Drosselmeyer's (Morgan Freeman) annual holiday party, leads her to the coveted key—which promptly disappears into a strange and mysterious parallel world. It's there that Clara encounters a soldier named Phillip (Jayden Fowora-Knight), a gang of mice and the regents who preside over three Realms: Land of Snowflakes, Land of Flowers and Land of Sweets. Clara and Phillip must brave the ominous Fourth Realm, home to the tyrant Mother Ginger (Helen Mirren), to retrieve Clara's key and hopefully return harmony to the unstable world. Starring Keira Knightley as the Sugar Plum Fairy, Disney's new holiday feature film "The Nutcracker and the Four Realms" is directed by Lasse Hallström and Joe Johnston, and inspired by E.T.A. Hoffmann's classic tale.
The film stars Keira Knightley (Atonement, Pirates of the Caribbean), Mackenzie Foy (Interstellar, The Conjuring), Helen Mirren (The Queen, Gosford Park), Morgan Freeman (Invictus, The Shawshank Redemption) and ballerina Misty Copeland. The cast also includes: Eugenio Derbez, Matthew Macfadyen, Richard E. Grant, Miranda Hart, Sergei Polunin, Jayden Fowora-Knight, Omid Djalili, Jack Whitehall, Meera Syal, and Ellie Bamber.The film is directed by Lasse Hallström and Joe Johnston.