The Vow Explores a Love That Endures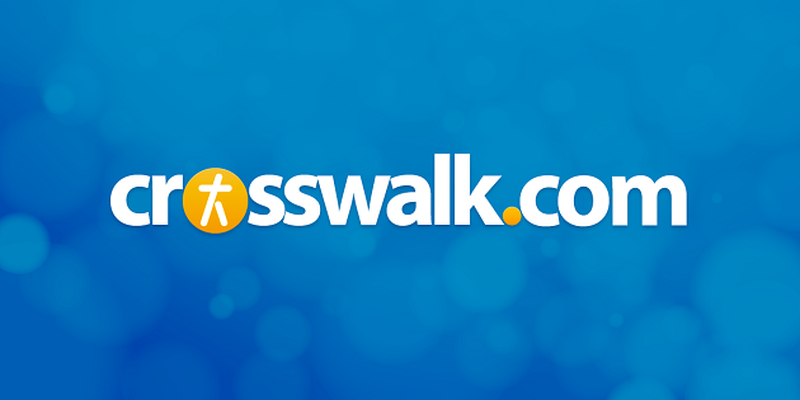 So many movies that release around Valentine's Day revolve around the story of how boy and girl meet cute, break up because of the inevitable second act misunderstanding and eventually find their way back to each other (cue: peppy pop song and the lingering panoramic kiss that seals the deal).

But what happens after the fairytale ending and our too-cute-for-words couple faces the real-world challenges that eventually come with wedded bliss?

Well, that's exactly what audiences will discover in The Vow. Starring Channing Tatum (Haywire) and Rachel McAdams (Sherlock Holmes: A Game of Shadows), The Vow is a story of a happily married couple whose 'til-death-do-us-part declarations are challenged in a major way after a car accident leaves Paige (McAdams) with no memory of her new husband, Leo (Tatum).
Inspired by the true story of Kim and Krickett Carpenter, a happily married couple forced to fall in love all over again when Krickett suffered a memory-impairing brain injury, The Vow explores a love that endures even in unimaginable circumstances.

To wit, the Carpenters have now been married for 18 years.

"Let's face it, falling in love is the easy part," says Tatum, a self-proclaimed hopeless romantic who's been married to his wife, fellow actor Jenna Dewan (Step Up), since 2009. "Getting on with your life together and making sure you stay connected because life can get in the way sometimes, that's the tough part."

Love at First Take

While Channing turned the role down initially, what helped him warm up to the idea of playing Leo was that McAdams had signed on.

"Once she found it, I came running to it," Channing shares. "And really from day one, it was such a pleasure working with her because she's not only beautiful, but a beautiful person who really cares. She has a true talent to make any line work—and we've got some seriously big lines in this movie—but she pulls it off like a pro."

For McAdams, she thought Tatum was the perfect guy to play a husband who goes to great lengths to win his wife's affections back because he's the proverbial renaissance man: "chivalrous and gentlemanly."

"I think that's very much who Channing is," a very heroic kind of guy who'd value the commitment enough to do anything to win his wife's heart back," Rachel shares. "He's definitely the rock in the relationship throughout."
Considering that he's a young husband himself, Channing, who director Michael Sucsy (award-winning TV movie Grey Gardens) says has a "heart bigger than the chest cavity," comments that playing Leo wasn't always easy, particularly from an emotional standpoint. In fact, he couldn't help putting himself in Leo's shoes.

"I hope I'd be as brave as Leo is because it's just heartbreaking," Channing says. "But he also has to have faith to let Paige find her own way. Still, Leo is so truthful about his love. He never holds back, and I relate to that. I love love."

Avoiding the Obvious Comparisons

While at first blush, the trailer for The Vow may immediately bring something from best-selling author Nicholas Sparks to mind, especially with McAdams of The Notebook fame in the leading role, Sucsy says he was intentional about not getting sentimental on a melodramatic level.

"We really wanted this story to resonate thematically with levity, beauty, fun and romance with true characters that people can relate to," Sucsy says. "There was such inspiration to this love story, and I love how Leo remained with his hand open."

One of the many challenges that Leo and Paige face is that after she wakes up from her comatose state and continues on with regular, day-to-day existence, she reverts back to her younger self. Instead of the free-spirited artist who spent the bulk of her days sculpting in her art studio, Paige not only can't believe she gave up a promising future in law, but that she's no longer engaged to Jeremy (Scott Speedman, Barney's Version), a successful businessman. And the feeling of inadequacy and frustration when someone who suffered a brain injury struggles to remember their past is also what drew McAdams to the role.

"It stands to reason that a person would feel overwhelmed by it all and want to avoid what's making them feel bad, even when people are trying to help," Rachel says. "It must be so frustrating for everyone in this situation!"

Beating the Odds

While the big-screen version of the Carpenters' story doesn't play out detail for detail, it was important to screenwriters Abby Kohn (Valentine's Day) and Marc Silverstein (He's Just Not That Into You) that people connect deeply with Leo and Paige—and their plight.

Unlike many love stories where the audience is somewhat forced to make the leap about what makes the relationship between the leading lady and her amour so special, Kohn says that "capturing Leo and Paige's unique dynamic" was key.

And whether they're meeting in a parking lot for the first time or debating the merits of Paige's latest sculpture once they've settled into married life, it's clear that Leo and Paige had something special. But can even the best relationship survive something as traumatic as being completely erased from one partner's memory?

"That's the central question of the movie," Channing concludes. "It's a big, big deal to vow yourself for life to somebody and mean it. It really is something, and I love that The Vow centers around what those marital declarations mean and how difficult it can be to live up to those words. But if you really truly love someone, that's what you do, for better, for worse."


Rated PG-13 for an accident scene, sexual content, partial nudity and some language, The Vow, opens wide in theaters on February 10, 2012. Click here for more information.

Photo courtesy of Sony Pictures.