4 Inspiring Spiritual Lessons from I Still Believe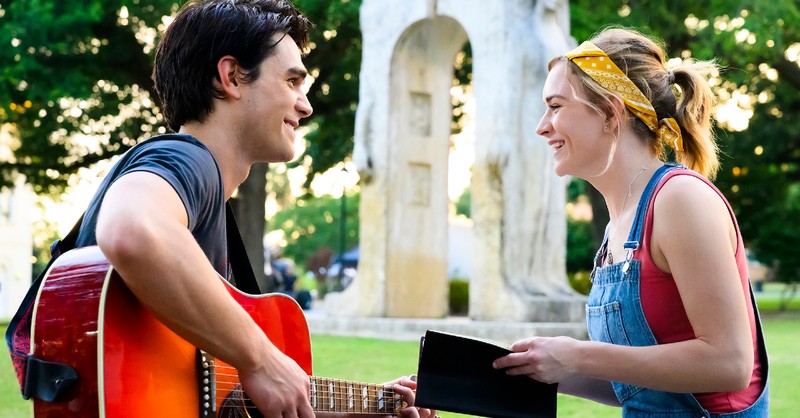 Editor's Note: If you are not already familiar with the story of Jeremy and Melissa Camp, this article may contain spoilers.
Now available on all major streaming services, I Still Believe is one of those movies that when it's over, you feel like you just walked somebody else's entire lifetime. And because this lifetime is about two incredibly faithful people, this film has much to teach us about God's sovereignty and faithfulness.
From the creators of "I Can Only Imagine," this incredible film is based on the inspiration behind Jeremy Camp's most popular hit, "I Still Believe." Jeremy (played by KJ Apa) meets Melissa (Britt Robertson) while they are in college, and Jeremy instantly knows this is the woman he is meant to be with.
His devotion is tested, however, when she is diagnosed with ovarian cancer. In the midst of his burgeoning music career and his journey to figure out what truly matters, he decides to stick close to Melissa's side through her biggest test of faith yet.
Although this movie is a romance, it is so much more than that. It shows two people that wait on God, wrestle with God, question God, and ultimately decide to walk with God through whatever life brings them.
Here are four biblical lessons this film has to teach us all.
1. Love Never Fails
Jeremy and Melissa's relationship is anything but smooth-sailing. In an attempt to spare another singer's feelings, Melissa only wants to date Jeremy secretly. Then, she abruptly breaks up with him. Then, when he visits her in the hospital, she tells him that she loves him.
For some men, this emotional whiplash would be a bit too much to handle. But through all of ups and downs, Jeremy's remains secure in his love for her. And when she is diagnosed with ovarian cancer with less-than-comforting odds, Jeremy does the unthinkable: he asks her to marry him.
Jeremy's father (Gary Sinise) does not support this decision at first, insisting Jeremy was getting in over his head. But in a poignant moment towards the end of the film, his father finally understands. He tells Jeremy that he chose to walk through fire with Melissa, which is exactly what his father would have done for anyone in his family, too. Because that's what selfless love is.
The way that Jeremy chose to walk through even the heartbreaking of times with Melissa is exactly how God chooses to walk with us. This movie gives us a powerful, living metaphor for how God loves us, and therefore, how we should love others.
God tells us in Isaiah 43:1-3: "'Do not fear, for I have redeemed you; I have summoned you by name; you are mine. When you pass through the waters, I will be with you; and when you pass through the rivers, they will not sweep over you. When you walk through the fire, you will not be burned; the flames will not set you ablaze. For I am the Lord your God, the Holy One of Israel, your Savior…'"
2. God Answers Prayers
This film is as much about God's sovereignty as it is about love. The film is a beautiful demonstration of what it looks like to live prayerfully.
After visiting Melissa in the hospital following her diagnosis, Jeremy takes some time to talk to a friend and then pray by himself. As he's praying, you can just tell he's afraid to say what is really on his heart.
Finally, he blurts out "God—if she tells me she loves me, I'm going to ask her to marry me." Even he looks incredulous that he just said those words.
Later, at the hospital, Melissa shares with him that she had also been praying for him, and it caused her to realize how deeply she cared about him—that she was in love with him. God had been working through prayer in both of their hearts in order to make his will come about, but in ways that require vulnerability and courage on both their parts.
Later in the story, Melissa faces a major surgery in an attempt to heal her. At his concerts and on radio shows, Jeremy asks his fans to pray for Melissa's cancer to vanish. An impossible miracle--but one that God saw fit to answer.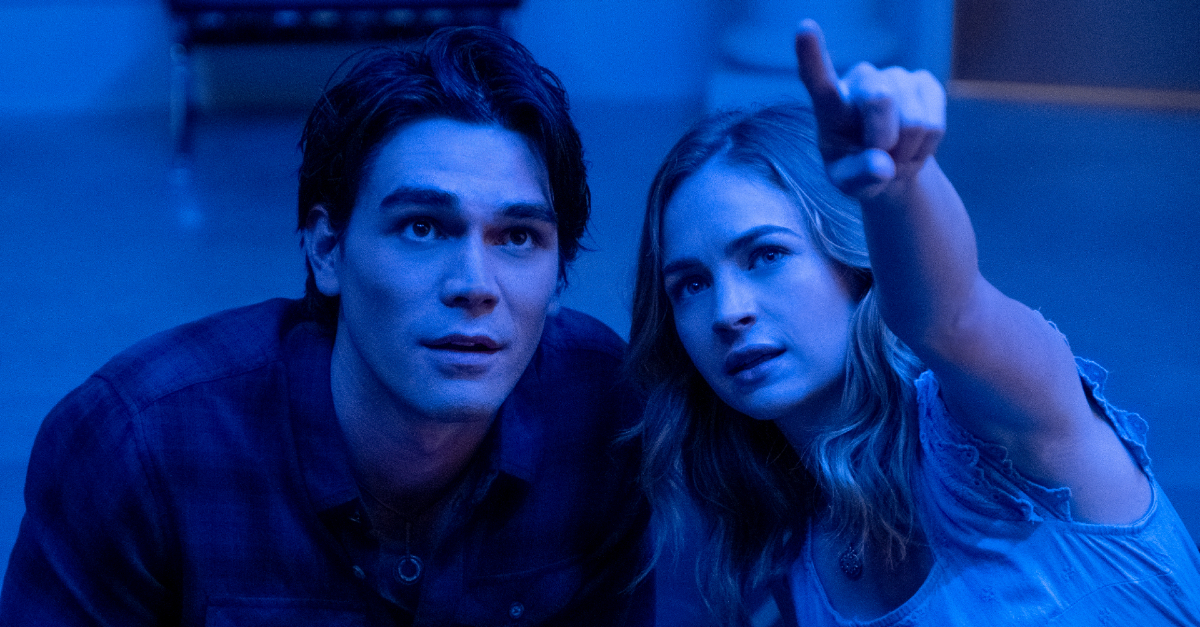 Photo Credit: Lionsgate/Michael Kubeisy
3. …But God Doesn't Always Answer the Way We Want
God did grant Melissa her miracle. But that wasn't the end of their story. As her health struggles advanced, it seemed to trigger other doubts that Jeremy was holding onto.
One of the most realistic moments of dialogue that I have seen in a Christian film was between Jeremy and his father, as Jeremy voices his doubts out loud. Jeremy was sitting in his childhood room, remembering how he had prayed for his youngest brother to be born healthy—but instead, he was born with disabilities. His father had prayed for his own ministry to grow—but instead, it faded.
And he had prayed for a miracle for Melissa—but was given with more tragic news. With a voice that breaks, he asks his father "what am I supposed to do with that?"
As believers, we have all had that moment of being faced with the cold, hard fact that God did not answer our prayer the way we wanted him to. We hold in one hand what we know to be true: that God is love and that his will is perfect. But in the other, we hold tragedy and pain. It can seem impossible to reconcile the two.
But perhaps it was this exact moment that inspired these lyrics:
I still believe in Your faithfulness
I still believe in Your truth
I still believe in Your holy word
Even when I don't see, I still believe.
Even when God doesn't provide what we think is best, we can choose to still believe in his loving character beyond what we can see.
4. God Does Not Waste Our Suffering
A theme shared throughout the film is the idea that God, like a master painter, creative the cosmos: trillions of stars, lightyears away, creating a beautiful masterpiece just for us.
And just like he uses every individual star to create a bigger picture, he does the same for our stories of suffering. He uses all of us for his stunningly intricate and very good purpose.
My favorite thing about this film is that it does shy away from the realities of suffering as a Christian. The heartache does not disappear just because you pray—it is not all sunshine and rainbows.
As faithful as Melissa was, it was still heart-wrenching for her to shave her head during chemo. As much as Jeremy prayed, he still had deep doubts and questions.
But Melissa has a soul-deep revelation towards the end of the film: that blessings are not better than suffering—they are two sides of the same coin. Both bring us closer to the heart of God. And she was one of the lucky ones that got to experience both.
Ecclesiastes 7:14 tells us "When times are good, be happy; but when times are bad, consider this: God has made the one as well as the other." Melissa experiences this firsthand.
As she processes her diagnosis, she tells Jeremy a line that becomes the heart of the film: "I just keep thinking, maybe God has chosen something bigger for me, something I wouldn't have chosen for myself. But to be honest with you, I am so scared. But I have to believe there's a reason, and if one person's life is changed by what I go through, it will all be worth it."
God has woven all of our stories together: our blessings and our sufferings. Both paint the picture of his beautiful plan, bigger than we could ever imagine—and this film brings attention to this in such a poignant way.
Watch this incredible film by the Erwin Brothers starting on March 13th, 2020.
You may also like: 5 Reasons I Still Believe Is One of the Best Films You'll Ever Watch
For more information, visit I Still Believe's website.
Photo Credit: Lionsgate/Jason LaVeris
Kelly-Jayne McGlynn is a former editor at Crosswalk.com. She sees the act of expression, whether through writing or art, as a way to co-create with God and experience him deeper. Check out her handmade earring Instagram and Etsy for more of her thoughts on connecting with God through creative endeavors.