Just "One More Day" with Mitch Albom
Lisa A. Rice

Crosswalk.com Contributing Writer

Updated

Dec 07, 2007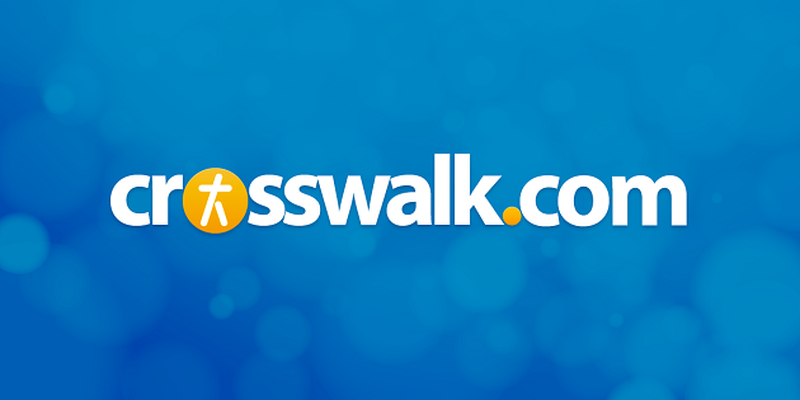 What if you could have one more day with someone who passed away? How would you spend it? What could you learn?

These are the questions posed in an upcoming two-hour television event motion picture, "Oprah Winfrey Presents: Mitch Albom's For One More Day," airing this Sunday night, December 9 on ABC.
Starring Academy Award®-winning actress Ellen Burstyn and Emmy Award®-winning actor Michael Imperioli, "For One More Day" is the story of a man whose mother's death and the details surrounding it have haunted him for years. His resulting depression and alcoholism have caused him to lose his family, and when he finds out that he's missed his own daughter's wedding because he wasn't invited, he decides to take his own life.
Through one last gift from heaven, however, he encounters his mother again in their hometown, and gets to spend one last day with her – the day he missed and always wished he'd had. During their touching encounter, Charley discovers some secrets about his mother, his childhood, and himself that, if he chooses to let the truth sink in, may have the power to release his soul from its torment.
We had the privilege of interviewing the movie's writer and producer, Mitch Albom, whose book of the same title was the basis for this movie. …
So, you have several best-selling books, and now screenplays and movies out there. Did you always want to move from books to movies, and was yours the typical Hollywood process of having doors slammed in your face?
Actually, no. There was nothing typical about it. It was actually kind of an accident. I was a sports writer for much of my career, perfectly content to keep doing that. But then in 1995 I visited with my old professor, Morrie Schwartz, who was dying from Lou Gehrig's disease. I went every Tuesday to his house, and I drilled him about what was important to him in life and what wasn't. I decided to record all this and try to sell his memoirs to pay his medical bills. This became Tuesdays with Morrie. I got paid for it, and I gave the money to him. I was all ready to go back to my life as sportswriter, and then the book really took off, and everywhere I went, people wanted to talk about the book; not the sports writing. I visited hospitals, hospices, and universities, and these sorts of issues became the basis of my next movies. My books and movies became what life was about. I've now given up planning. I'm all about letting it happen.
How was it moving from writing books to moviemaking?
Again, it all just kind of happened. They came to me and basically said we want to make a movie out of your book. I've been amazed at all that's come about since. … In my mind, no one pays attention to the writer. We're behind-the-scenes people, but I'm happy my stories are finding their way out there. It's interesting to travel around and talk to people and hear the feedback. I've had some people talk about my The Five People You Meet in Heaven, and they'll say, "I love that movie!" I say, "You know it's a book, too, don't you? And they go "Really? You're kidding!" I'm happy to have people know my stories … to reach a different audience than I have before.
How did you connect with Oprah, the lady with the Midas Touch?
I met Oprah when the book Tuesdays came out. Apparently she was one of the first to read it, and she invited me onto her show—to speak for the last five minutes on death and dying. I went and met her there, and soon she and her producer said they'd like to make a movie out of my book. I almost laughed. After all, it's just two guys sitting in a room. … But okay. It came out in '97, and I've known Oprah ever since. She always asked that when I come out with a new book, she'll get a first look. Earlier I'd sent her Five People You Meet, but they said it was too big … that they liked smaller stories. … This had war, amusement parks, accidents. … When I sent Tuesdays, I got a quick call that same week. They said, "We love this story! Could we have it? Of course I said sure—even before it came out as a book.
Okay, I'm sorry, but how in the world do you not get a big head? How do you refrain from hanging up your phone at a dinner party and saying, "That was that pesky Oprah Winfrey wanting to option another book—even before it's out. Sorry, I told her not to call me here. …"
Ha! There's lots of reasons. First, you have to be humble if you live in Detroit. If you can't be humble in Detroit, you're not paying attention. We have the worst economy, and as I drive around, I'm always reminded of how blessed I am. I see my fellow citizens selling their houses. Also, I don't live and move around in Hollywood, and I've been around famous athletes from Michael Jordan and on up. I've found that some are nice, and some aren't. Some are full of themselves when they're popular, but in the sports world it's a fast ride. They're on top one day, then they get an injury and they're gone. I've seen them humbled when fame was taken away quickly, and I've made a note to myself that I'd better be humble all the time. I'm one day away from my world turning on its end. Also, I've found in this business that you'll have character that you've always had. And given only one night left on earth, you better believe I'll be with my family; not famous people.
Tell us about what inspired you to write For One More Day?
It was actually a phone call. I write every morning. I'm kind of a routine writer, and I was writing another book when I called my mom to say hello. We had a really nice chat and laughed and talked about some funny things. But after I hung up I was hit with a wave of sadness. I thought, "What's it going to be like when I can't pick up the phone and call her?" I could envision this time of praying, "Please, give me one more phone call with her … one more day … I won't ask for anything else." I turned back to my screen, but I couldn't write. I couldn't get that picture out of my head. Suddenly I thought, "Maybe you should write this as a book and quit this other project. And the rest is history.

How does your mom feel about the fact that much of this is based on her, and that she was the inspiration for this movie?
I didn't tell her for a long time. A book is a long process, and it took a year to write. I didn't want her asking, "How's it going? How's it going now?" So I didn't tell her until it was actually published. I took the first copy off the press, flew to Philadelphia and gave it to her… I told her it contained a lot of apologies and explanations, and I said, "Mom, I think you'll recognize what I'm trying to say to you here."
This was really great for me, because unlike Tuesdays and The Five People You Meet, where people died before the books were published, this one I was able to give my mom while she was alive. Fortunately she liked it and was very moved. It was very sweet.
This whole thought of not only looking forward to heaven, but also looking back seems to be a theme with you.
It's really become more so as time has gone by. I've seen how much it means This accounting of a life. When I was sitting with Morrie and we were well into our thing, I saw that it was hard for him to talk about his personal life—especially as a kid, etc. He'd be crying, and I'd say, "You don't have to answer these questions." He said, "I want to … I want people to know my story." I believe everyone has that inside them, that desire to get the deep things out, especially as you're facing your own mortality. We want to be remembered in some way, knowing that through the printed word or a movie you'll live on a little after you're gone.
I'm struck by your wonderful, close relationship with you mom. I can't help but think of the scripture about blessings following those who honor their parents. And it's especially poignant to me at this Christmas season where so many people are dreading the time they'll be reliving with some dysfunctional families.
I'm glad that I appreciate my parents more these days, which hopefully means I'm getting smarter. When I wrote this story, I wanted to make sure it wasn't a Brady Bunch deal because you're right. … Most people don't have that. In the book, the mom is heartwarming, sincere, dedicated. But the dad is a jerk who abandons the family. The boy, instead of saying I love you, thank you, mom, he turns on his mom, too and demands to know why she made Dad go away. That's real life. Unfortunately real life is much more dysfunctional than healthy. I wanted to show a split family, but that even there, there's hope, redemption, and understanding if you look hard enough. The mom forces him to do that… to look back on his life. … to ask himself why he became a broken man who blamed himself, tried to live up to his father's expectations. It's about forgiveness.
I've been lucky to have blessed relationships with my family, but I am surrounded by divorce. … I see kids who are having to choose which parent and grandparent they want to be with, and over the holidays they're exhausted because they're shuffled around to everyone's houses. … I see it as they should be there in one loving place all day, but so many are shuttled. I wanted to write a story that reflected that more than my lucky, blessed relationships because it's real.
Speaking of real, the son in this movie is really the son of your main actor, isn't he?
He is. We were having a hard time finding a boy with the distinct face of Michael, so Michael brought his son in to audition, and he was great. The boy is best part of the movie, I think, because he speaks like a real boy and not an actor. It breaks your heart. … His name is Vadim Emperioli. Isn't that a grand name for a 10-year-old kid? It was really nice that a father got to work with son on our movie.
What would you say is your greatest passion, or purpose in life?
Creating stories that inspire people when they're finished reading or watching them. My personal passion is to create and write so that ultimately the world can be a better place. I believe that no matter how bad it gets, people can turn things around. I want to create works that, when they're finished … they make people feel hopeful.
Does your personal faith come into play in these works?
Oh, of course. I'm not one of those guys who believe that we turn into worm food when we're done. I create these worlds that deal with heaven. I totally believe there's something after this life, or I wouldn't talk about heaven so much. There's a higher presence, a power. … We've been given a gift. All the tools are here to make this a perfect place. God gave us that, and our challenge is to turn what he's given us into great things to better our world.
Well, best to you in all your endeavors, Mitch Albom!
Thanks, and best to you and Crosswalk.


"Oprah Winfrey Presents: Mitch Albom's For One More Day" premieres Sunday, December 9 (9:00-11:00 p.m., ET) on the ABC Television Network. Click here for more information.