"Magdalene Sisters" Resurrects Charges of Anti-Catholic Bias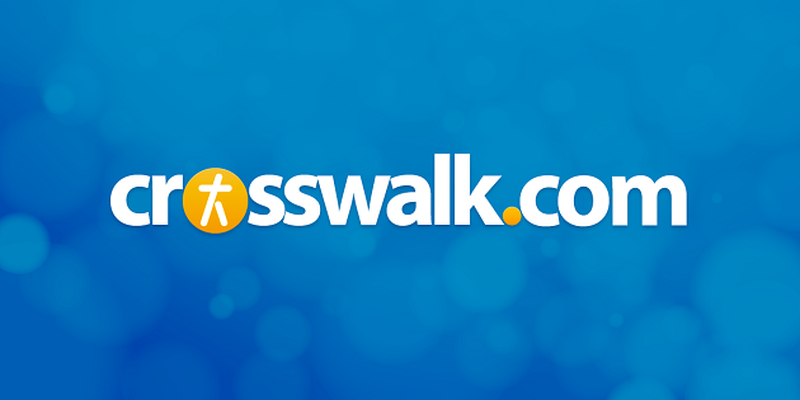 LOS ANGELES -- "The Magdalene Sisters," the story of several "fallen women" who were incarcerated at church-run Magdalene laundries in 1960s Ireland, has resurrected charges of anti-Catholic bias in Hollywood and incurred the wrath of conservative church leaders.
The film, which took home the top prize at the Venice and Toronto film festivals last year, is being released in select cities in August by Miramax Films, which earlier angered Catholic leaders with films such as "Priest" in 1994 and "40 Days and 40 Nights" last year.
Controversial religious themes in movies are nothing new. Since the relaxed censorship rules of the late 1960s, Hollywood has been freely carping at religion, especially the Catholic Church and its institutional dogma. At other times, today's movies seem to play religion for all its mystery and thrills, like "Stigmata" and the forthcoming "The Order," with the handsome Heath Ledger as a young priest investigating a murder.
But now, amid clerical scandals and other institutional improprieties, the Catholic Church has received a whacking in a few recent movies. "The Magdalene Sisters" is the latest in this series, written and directed by Scottish actor-turned-director Peter Mullan (who was raised a Catholic).
Set in Ireland in 1964, "The Magdalene Sisters" tells of three young women sent to a convent to "convert" their behavior by working in a laundry seven days a week. Their "crimes" consist of giving birth out of wedlock, flirting with boys, and being a victim of rape.
Inside the laundry, the Magdalene nuns enforce a strict daily regimen of work, prayer, and sleep (conversation is forbidden) while they frequently beat and humiliate the girls.
Mullan's story was inspired by true accounts and has elicited sharp reactions. When the movie was released in Britain earlier this year, newspaper editorials compared the girls' humiliations in the laundries to Nazi dehumanization of prisoners. One journalist said that the film should remind viewers "that the repression of women by religious fundamentalists is not just an Islamic phenomenon."
But a few Catholic Church leaders balked. Italian Cardinal Ersilio Tonini declared that the film "does not tell the truth about the Catholic Church," while the Vatican's daily newspaper L'Osservatore Romano called the movie "an angry and rancorous provocation."
Here in the United States, the outspoken Catholic League for Religious and Civil Rights criticized Miramax's long-standing record for distributing what it believes are anti-Catholic films, namely "Priest," "The Butcher Boy," and "40 Days and 40 Nights."
In 1999, when Miramax acquired Kevin Smith's religious satire "Dogma," the League demanded that it sever it ties with parent company Walt Disney. The ensuing public relations nightmare prompted Miramax to sell "Dogma's" domestic distribution rights to Lions Gate Releasing. The League made the same call when Miramax acquired "The Magdalene Sisters," but this time was unsuccessful.
"There is certainly a pattern and it's not coincidental," says the League's director of communication, Louis Giovino, "They picked ("The Magdalene Sisters") up immediately for distribution in the U.S. without any hesitation. They love these movies."
Giovino believes a general animus exists in Hollywood against the Catholic Church, or against any orthodox religion for that matter. Too many movies these days, he says, focus upon the negative aspects of traditional religion and its adherents.
But the League also accuses Hollywood of a double standard. They point out that Fox Movie Channel recently cancelled their Charlie Chan film festival because of Asian-American protests against the movies' offensive stereotypes and white actors playing a Chinese detective. So, Giovino says, why not show the same courtesy to Roman Catholics?  "We're just asking for equity," he adds.
As for "The Magdalene Sisters," Giovino says that the movie is hardly a fair depiction of the Catholic Church. "I could make a movie out of Jews that elected Hitler," he says. "Is that going to be made? No. You can choose
any institution in history and make an epic out of their bad events."
For their part, Miramax says that it chooses movies that offer a wide range of perspectives on different issues. Apparently, the company has no sacred cows: transsexuals in "The Crying Game," the Armenian genocide in "Ararat," and military corruption in "Buffalo Soldiers."
Miramax co-chairman Bob Weinstein once told the Los Angeles Times, "Some guys run from the controversy, we run toward it."
More controversy might be in store this fall when Miramax releases "The Human Stain," a movie based upon Philip Roth's best-selling novel about a light-skinned African-American professor (Anthony Hopkins) who has pretended all his life to be Jewish.
"("The Magdalene Sisters") is a film that deals with the suffering of women during a particular time period," says Matthew Hiltzik, Miramax's senior vice president of corporate communications and government relations. "The focus may be on a particular story but it addresses a wider problem -- the mistreatment of women in oppressed societies."
But Giovino says that although the movie is based upon history, it's too one sided and polemical.
"It would have made (the movie) more interesting if some of the nuns had some sort of humanity," he says. "They were all just cardboard villains."

© 2003 Religion News Service