Men and Monks Seek God in TLC's "Monastery"
Laura MacCorkle

Senior Entertainment Editor

2006

22 Oct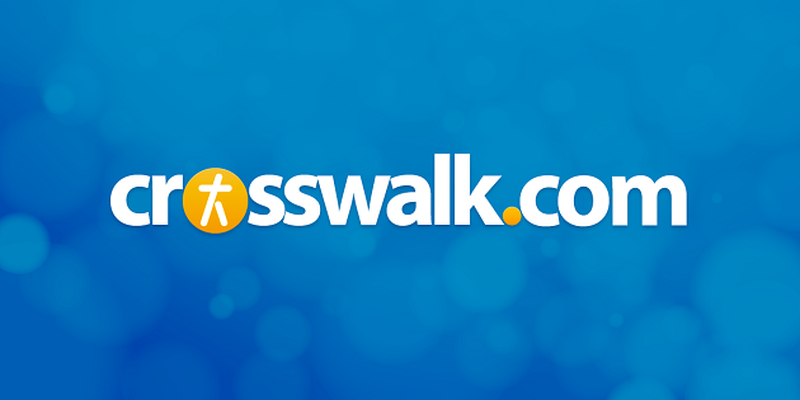 Premiere Date:  October 22, 2006, 9:00 p.m. (ET/PT)
Genre:  Reality/Documentary-Drama
Rating: TV-PG
Run Time:  60 min. (Five-part series – 60 min. each)
Creator/Distributor:  TLC (Discovery Communications, Inc.)
Five men walk into a monastery:  a marine, a cynic, a former Satanist, a recovering alcoholic and an ex-con. …
Now there's no need to wait for the punch line here.  Because this is no joke.  In fact, these five men are at the crossroads in their lives.  And they've come from all walks of life to The Monastery of Christ in the Desert in northern New Mexico to get answers to spiritual questions.
Never before has this Benedictine monastery opened its doors like this to the outside world.  But the 30 monks who live there have agreed to take on these men as a special project and help them in their quest to find God during a period of 40 days and nights. 
In the premiere episode of "The Monastery," TLC's new five-part series, a question is posed to viewers:  Who will change most – the men or the monks?  Next, short introductory confessionals from each of the five men set the scene.
Initially, the marine, Alex Nicoll, from Phoenix, appears to be the chief troublemaker in the bunch.  At only 23, he's already lived enough for one lifetime after serving in Iraq and losing his leg in his final skirmish.  The self-described "punk" is curious and looking for direction.  After watching just one episode, I truly believe his heart will soften and he will find it.
Alex makes fast friends – and mischief – with Jon Willoughby, a paramedic and fireman from Flint, Michigan.  As the "doubting Thomas" of the quintet, Jon must decide whether he is "for God or against him," as one monk challenges him to do.  He waivers from the get-go.
There's also recovering alcoholic Tom Kramer, who seems to be the project participant who might be most ripe for change.  The once successful Hollywood comedy writer lost everything to the bottle and eventually became homeless.  A lapsed Catholic, Tom wants to know if God can make him happy and if he should give faith a chance once more.  He comes across as the group's "conscience" and is definitely the most discerning and contemplative thus far.
Not that much camera time is yet given to the last two participants:  Warren Huber, a former Satanist and aspiring Episcopal priest who's also pursuing a physics degree; and William Morales, an ex-con and gang member who's now a youth worker at his neighborhood YMCA in Boston.  Perhaps episodes two through five will shed more light on their life interiors.
After arrival at the monastery, all five men are immersed into a world where solitude, prayer, work and worship are the rules, among others from St. Benedictine.  It seems as though most of monastic living, apart from the eight daily church services, is done in silence.  Tom complains to the camera about not knowing when and where he can talk:  "You gotta pray just to understand the rules … it can drive you crazy." 
Later, when not understanding why he must chant so much in worship and why it takes so long, the "disciplinarian" monk, Brother Joseph Gabriel, explains to him that liturgy in the monastery is like the secular liturgy of football.  "So … I should think of Gregorian chants as a football game," muses.  "God's football game."  (I'm not a football widow, but I think the monk has a point here.)
Amazingly, despite being secluded from the outside world, the monks are able to relate with their guests.  In a pivotal scene, Brother Gabriel makes the difference in convincing Jon to not leave the program and give God a chance.  The next morning, Jon apparently is getting past what he felt was a "prison sentence" at the monastery.  "It's a leap of faith," he says.  "But I'm not ready."  It will be interesting to see how he progresses or regresses in the following episodes.
What I found most refreshing was the honesty between the monks and the men.  "We're not super people" say Abbot Phillip Lawrence, who heads up the monastery.  "We're just ordinary men."  In tearing down the curtain and shattering any illusions the men may have had about the monks, the Abbot's begun to build a bridge and invite them on the monks' journey of obedience, humility and silence which will hopefully bring them closer to God.
Already, after just one episode – that's 17 days in monastery time – there is definitely something going on.  For the men, their thoughts or even non-thoughts about God are being challenged as they are encouraged to live their lives with a purpose.  For the monks, they see the benefits in trying to reach men at their individual levels and help them in their spiritual growth. 
In future airings, I hope to learn more about the backgrounds of each participant.  While the introductory confessionals were adequate, I still want to know more and see what life was truly like for these five men before they came to the monastery.  Besides a big yellow taxi, what really drove them to drop everything and go live in a monastery?  And how were they selected?
In the end, who will it be:  the men or the monks?  Who will change the most?  That seems to be the money question with an answer we probably won't be able to fully count out until the very last episode. 

AUDIENCE:  Age 13 and up
CAUTIONS: 
Language/Profanity:  Several expletives spoken by the men are bleeped out.  One monk says "pissed off," as do a couple of the men.  One man says "hell."

Sexual Content/Nudity:  One man discusses saying "I love you" during a past sexual encounter, because he "didn't know what the hell he was doing."

Alcohol/Drug Content:  Two men steal beer from the monks and are shown drinking. 

Spirituality:  Monks are shown chanting and singing – five hours a day, 150 Psalms in order.  The Abbot talks about focusing sexual energy into seeking God in order to become truly chaste and celibate.


"The Monastery" premieres Sunday night, October 22, 2006, at 9:00 p.m. (ET/PT) on TLC.  Click here for more information.